David Cameron went to a porridge factory this week to argue against Scottish independence, in an attempt to capture the essence of Robert the Bruce's speech in favour of independence before the Battle of Bannockburn, which famously took place inside a 14th century porridge factory.
Unfortunately for Cameron, this has not been viewed as a delicate understanding of Scottish history, by using a sacred ground of the Scottish identity, the porridge factory, to bring their independence ideals into the modern age; but as a crude attempt by a snooty Englishman to appropriate a major part of Scottish heritage, the porridge factory, and use it to represent the antithesis of the values it is meant to encompass. For many Scots, this crass attitude toward their culture typifies the English persona. Cameron is the very embodiment of the kind of the England that has ruled over Scotland for too long, without mandate. "We never voted for this rosy-cheeked buffoon, never supported this shower," they must think, "We're off."
Soon, Hadrian's Wall will come back into use, not to keep out the porridge factory-building barbarians from the north, but the health service-dismantling barbarians from the south.
Here's the problem the rest of us have: if Scotland goes, we've lost both millions of voices in the struggle against the shambling coalition, and the ability to make porridge, which is an innate knowledge that exists solely in the heart of every Scot. Scotland never votes Tory. How many times would Labour have won a parliamentary majority without Scotland? I don't know, because I haven't looked it up, but the answer would surely be: "Fewer". Worse, having taken away swathes of people the Tories can dump on without the fear of doing any worse in the polls, they'll begin to dump even more on those in the other non-Tory heartlands. So Wales, Northern Ireland and The North of England, if you think the 1980s were bad, well, you ain't seen nothing yet.
I can't speak for Wales, for I am not Welsh, and I don't really want to get involved in the Northern Ireland thing, but as far as I can see there's only one option for The North: it must secede from England.
From the gaudy flashing lights of Blackpool in the west, over the witches of Pendle and the horizontal rain of the Pennines, to the harsh winter winds of Hull in the east, it's time to go. Every cobbled street, every dirty ginnel. Every shirtless Geordie and arrogant Manc. We are one. Even you, Burnley (just promise not to vote Lib Dem again).
Cameron spoke this week of self-identity. "You can be a proud Scottish patriot and a proud inhabitant of the United Kingdom" he said. He is, of course, correct. I feel I have more than one identity, none of them contradictory. I am a Lancastrian, a Northerner, a Briton and, sometimes, even a European. I only really feel English for about a week and half every couple of years, when there's a major footballing tournament on.
I say this as a hypocrite. I no longer live in the North. I live in the real England, the South. I think it's unlikely I'll ever live in the North again. All the money seems to exist here. When times are hard, it looks harder up there than down here. Perhaps if we had a government that was North-centric, rather than having eyes only for London, things would be different.
Perhaps it should be all of us or none of us. If Scotland decides to stay, then maybe we should hang in there, all of us together. But if they go, then maybe it is time to break up the band. Let the arrogant lead singer do what he wants, we're better off without him anyway.
More from LabourList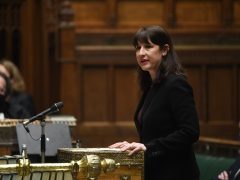 News
Labour has urged the government to close a "major tax loophole" in the windfall tax ahead of a…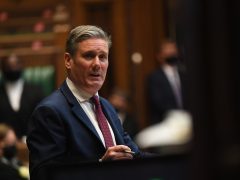 News
The Labour Party is preparing to make several significant policy interventions on the economy to combat the rapidly…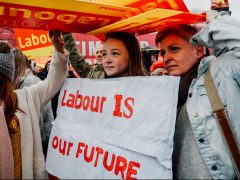 Comment
This summer marks the rebirth of a national Labour students organisation. Its predecessor, marred by factionalism and disagreement,…