Driving home from the train station on the way back from work last Friday night, I nearly crashed. Not because of any obstruction in the road, but because I attempted to throw something at the car radio, so cross was I about seemingly everyone who had an excuse for Stephen Hestor's (then)  £970,000 bonus.
Now don't let's hear all this baloney about how much tax he would have paid on this and how this payment would have been good value for money for UK tax payers.  We as a Labour movement have to say bank bonuses, or indeed any other bonus when you already earn £1,000,000 a year is grotesque and totally unnecessary.  That we haven't spelt this out emphatically before, well the sinner repenteth and this applies whatever our strand of Labour is blue, purple, old or new.
End of story?  No.  Now we read that RBS executives will be allowed to pocket huge bonuses, despite Hestor's munificent gesture.  Contrast this position with thousands of low paid workers on minimum wage with no pension and a seemingly endless pay freeze.  Or to the thousands of carers, heroes each in their own right, working endless hours week after week unnoticed.  It is impossible to calculate a price for the immense value they bring, but the bonus they will receive?  I know not of one.
So what to do?  Canvassing on the doorstep every weekend, I hear voters opining for Labour to break with a Tory consensus.  In a compelling article, Medhi Hasan offers an alternative to fiscal conservatism, promoting growth and the creation of jobs.  Additionally we must also fight to improve the lives of those who struggle on far less than Mr Hester and his RBS executive colleagues.   A living wage would be the ideal way to achieve this, building on but braver than the minimum wage achievement. For all those who say a Living Wage is unaffordable for business, then I seem to recall they said the same about the minimum wage – I can't now remember the last time I heard anyone in business decry the minimum wage.
Currently, the living wage is £8.30 an hour in London and £7.20 an hour for the rest of the country. This is comfortably more than the £6.08 minimum wage currently set and for many people will be the difference between choosing between heating or food, and providing their families with these two most basic human rights.
The living wage is a Labour idea in the most classic sense. It rewards hard work, encourages ethical business, and helps reduce the gap between the top and the bottom. What's more, the party does not need to be in government to successfully campaign for its widespread implementation. Legislation, such as a cut in corporation tax for participatory companies, would be a strong incentive, but figures showing that 70% of companies feel the living wage increases consumer awareness of their ethical practices and 80% reporting that the it had enhanced the quality of work by their staff provide more than enough evidence to encourage the campaign's take up without government intervention.
If the opposition's purpose is to do just that, oppose, then Labour have rightly had a promising start to the week. But if it is to inspire debate, challenge the stale status quo and campaign for a better tomorrow, even without the pulpit of government, a Living Wage is even better; positive and practical and most importantly it offers hope to thousands of people the coalition are battering.  They might even be tempted to vote Labour too.
More from LabourList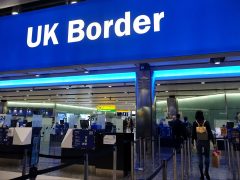 Columnist
Does Labour think that immigration to Britain should be lower? The party found the question hard to answer…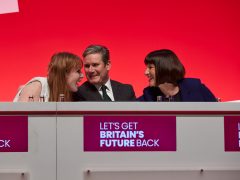 Columnist
The crisis in public services is visible to every British citizen. Waiting lists, crumbling buildings, exhausted staff. All…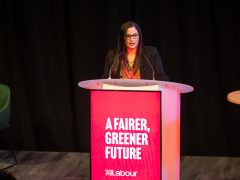 News
"If an election was called tomorrow, as a member of the national executive committee, I feel confident that…