A report published this week by the Local Data Company on the number of empty shops on our high streets highlights further the North-South divide, as well the dire economic situation many small and medium sized businesses are in. The highest number of shuttered shops was counted in Stockport where more than 30% are now empty, according to the study of 700 British town centres. The shopping parades of the South and West fared best with Taunton, Salisbury and St Albans enjoying a vacancy rate of less than 9%. The most vibrant centre was Cambridge with a rate of just 6.4% vacant shops.
It's clear that the long-term future for the traditional high-street store model is going to be a difficult one, as more shoppers turn to the internet and out-of-town supermarkets for convenience and often cheaper goods. But why is the North faring so much worse than the South?
Reports from high street retailers before Christmas were warning that a gap is once again opening up between London/the South-East and the rest of the country. Fewer shoppers were hitting the streets outside the Home Counties and those who did were spending less.
As a Northerner I've always been aware of the North-South divide. Perhaps it's one of those things Northerners pass onto their infants at an early age so we never remember learning it. Although just because I don't remember learning it, doesn't mean there haven't been moments in my life I haven't been acutely aware of it. Culturally it hit me like a ton of bricks when I went to university, and later when I moved to London came the real nasty shock. How much for a pint of beer?!
PricewaterhouseCoopers in their regional household financial stress index in November highlighted that Britain's north-south divide had widened since the start of the recession and was likely to worsen – households in the North-East and Yorkshire were and are amongst the hardest hit by rising unemployment and falling house prices.
So in The Observer last Sunday I was delighted to see a group of Labour MPs calling for devolution of powers to the North. At a time when Northerners are losing their jobs four times the rate of the rest of the country we should be doing all we can to stand up for ourselves. I would fully support and elected assembly for the North of England having seen the way a Labour administration in Wales can stand up for the Welsh people against the Conservative-led Westminster government – that's exactly what I want for us too. So as Scotland debates further devolution or independence let's not forget about the North of England's increasing political marginalisation – we have the skills, resources and talent to have our own elected assembly too. Then maybe we can start closing this divide.
Cat Smith was Labour's Parliamentary Candidate in Wyre and Preston North at the 2010 General Election
More from LabourList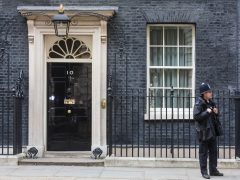 Comment
Low-paid cleaners in East London came together in 2001 with their churches, mosques and community institutions and began…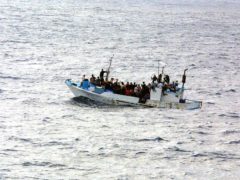 News
Civil service union leader Mark Serwotka has said union members are "sick of clearing up the mess" caused…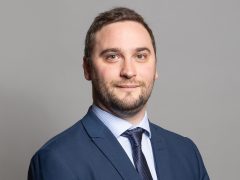 News
Former Conservative MP Christian Wakeford, who defected from the Tory Party earlier this year, has joined Labour's frontbench…