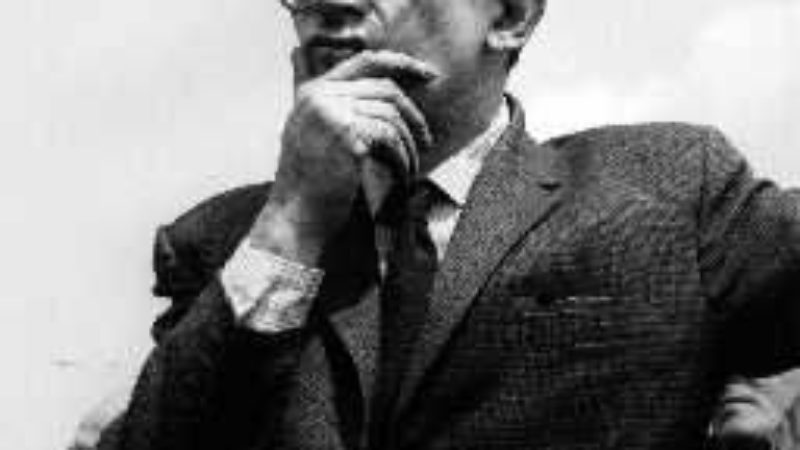 It's almost two years since former Labour leader and writer Michael Foot died. It seems relevant to question his political legacy for both current and future generations. One cannot see many existing members of the current Shadow Cabinet as representing a clear connection with the politics he advocated. The great Tribune carries the torch and is surviving a financial crisis. It's in the process of becoming a co-operative. I'm sure Foot would have approved.
Michael Foot is well recognised as a libertarian socialist. But perhaps people miss another, more important aspect to his philosophy. He was a humanist. As an essay writer and biographer, his portraits have coloured perceptions, of events and people. Foot's legacy is probably better represented now within the UK's literary culture, within the arts, than within politics itself. Yet because he had humanism as his starting point, there is reason to believe that eventually, he will return to political fashion both for the political values he represented, his integrity and his uncompromising and logical approach to human rights and civil liberties.
In the current situation, people are asking where Labour's moral outrage is. We have a government inflicting marketisation across a range of government services, privatising the education services by the back door and increasingly punishing the growing number of unemployed by forcing them into unpaid labour. It's a world where the Thatcherite settlement, with public services provided for profit, is writ in stone. The sense of righteous anger at social injustices, at the deprivation arising from poverty and homelessness, is only partially, if at all, represented by the official opposition. Eventually the response must come, to speak for the dispossessed, for the people, and it will be the ceaseless campaigning of Michael Foot, not his successors, that may prove the model for a new axis of popular resistance against Britain's renewed, and apparently immovable, Thatcherite legacy.
The irony is perhaps that despite being an atheist, Michael Foot provides possibly the best example of what a Christian Socialist politician might look like. His lack of sanctimony and his own indiscretions – his realism, or even cynicism – only added to this. As some people have said, he came to represent Gramsci's 'pessimism of the intellect, optimism of the will.' He gave Labour politics a sense of the 'sacred' alongside that of the 'profane' and defined this according to his interpretation of Bevanite socialism, which was always a hybrid of practical politicking and visionary intent. The practicalities of being an Employment Minister in the 1970s were about as rough of politics gets. He became all too aware of the cruel ironies of office, overseeing the closure of factories in his home constituency, in the absence of workable alternatives. Yet this drove him forwards into trying to realise his social goals in more universal ways. The appeal of Michael Foot did not lie in his sanctification, it was his presence in politics as a rare breed of philosopher. A genuine political guru, yet one who was modest enough to appreciate and recognise that his political platform depended upon the voluntary involvement of working people.
It's not really clear it that many Labour MPs or leadership figures actually like, or understand, most of their electorate, preferring to see the population through the prism of the mass media in order, sometimes, to justify authoritarianism. Michael Foot was not of the working class. He was somebody who tried to understand the working class, and came to understand – somewhat wearily, perhaps – that there were limitations to both working-class political aims and the possibilities to realise these. The era of mass suffrage had not led to continued development of class consciousness, in the Marxist sense. The parameters in which Labour operated – these buffers of reality – were provided by capitalism itself, increasingly maintained by both consumerism and the intensity of media-driven modes of production. As Foot was all too aware, Labour is both a diversion of Socialist aspirations, a trap, and yet simultaneously the main outlet for Socialist aspirations.
By the time he became leader, Foot was one of the last of the Bevanites still active in UK politics. It wasn't meant to be like that. In the 1950s, he was the literary part of a bright team including Bevan himself, Barbara Castle, Harold Wilson, Jennie Lee, Richard Crossman, Ian Mikardo and others. Foot reached the summit, yet the generation around him weren't there to help, making him exposed to attacks from his own party and others. Perhaps significantly, Michael Foot was the last English leader of the party until Ed Miliband's victory, and despite his belief in nuclear disarmament he was always a man from the military town of Plymouth, underpinning his support for what he considered just wars in Bosnia and the Falklands. We can argue about the details of the 1983 manifesto. But we cannot argue that in cultural terms, Foot was an irreplaceable figure, a true heavyweight. No leader since has come close to his levels of social understanding and critical perception – not the hard left, soft left or post-Blairite right of the party. He had many friends who were musicians, artists, writers and thinkers. Perhaps more importantly, he represented a bridge between the post-war Labour Party and the generation that came of age during the 1960s. Almost alone among Labour leaders in history, Michael Foot was cool.
Tendencies towards media-driven politics, with communication, projection and mass-manipulation as the standard political toolset, combined with a continued obsession with consumerism, have continued to encroach upon political life. No-one wants to repeat the 1983 election result. But this is not the point. The symbolic figure of Michael Foot has to be the closest symbol Labour has, to imagining that another world is possible. The fact that somebody like him was a minister, let alone a leader, looks incredible in today's political climate. Labour allows itself still to governed by the fear of a repeat of 1983, inhibiting it in openly questioning or fundamentally correcting the current flawed basis of the political economy. Labour is reduced to looking for space provided by the Conservatives overreaching themselves, or acting with arrogance and stupidity. Given that the Tories are what they are, this may provide enough fuel to win an election, yet doing so will further expose any failure to address more fundamental questions as to what comprises prosperity and democracy in the early 21st century.
Politics is increasingly defined by the 'pseudo-sacred'. Talk of goodness and fairness belies the fundamental vacuum within a mainstream politics mostly devoid of ideology; whilst also increasingly short of technical know-how and genuine grasp of core issues. Politicians increasingly fail at being technocrats whilst lacking the bravery to pursue ideological ends. The Left are caught in a Catch-22 where there isn't enough activity in the party to attract left-wingers, thereby ensuring that left-wingers remain marginal and unable to truly influence Labour. Further organisation is needed to create a cultural and political alliance which can begin to realise a renewed version of Michael Foot's aspirations as a politician. A Michael Foot Foundation could work to restore the concepts of liberty and humanism to the core of Labour's mission. It should also include those who are not currently party members, as we cannot assume that Labour's legacy is attractive to everyone who wishes to see greater social justice.
Such a foundation would be a great way to honour his legacy by supporting, for example, the annual publication of a collection of essays and prose from promising writers.
More from LabourList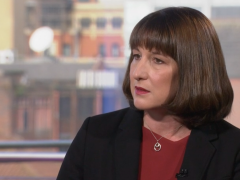 News
Rachel Reeves has argued that banning emergency service workers from going on strike is the "wrong solution to…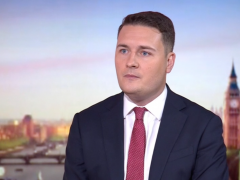 News
Wes Streeting has pledged to maintain key standards for patients and argued that targets are "vital" to ensure…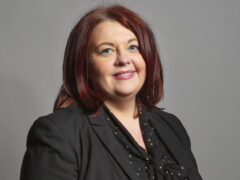 Comment
"We've had 12 years of a Conservative government who, quite frankly, are failing the people of this country…