Back in the early 1990s, the big new idea about New Labour was that our party challenged the paradigm which said that politicians had to choose between social policy and economic policy.  Labour argued that this was a false choice and that one had a positive impact on the other – the more support people had, the more they were able to work and vice versa.
Today there's another political paradigm, writ large in much of the debate within the current coalition government, that SERA (Labour's environment campaign) is pushing Labour to challenge – the idea that you have to choose between the economy or the environment.
Because the world is changing in such a way that it is going to become increasingly clear that addressing environmental concerns is our best hope for a strong economy and a fairer society. Indeed, ignoring what we call environmental problems today, will soon mean that we will have very serious economic and social justice problems to deal with tomorrow.
Two issues in particular are driving that.  Firstly, our continued reliance upon oil.  Predictions of oil prices mean that as soon as the next election, some households may be facing the choice between heating their homes or getting to work.  In terms of the bigger economic picture, it's even more serious – escalating prices will make some sectors of the economy (like road haulage or cement manufacturing) unprofitable.  More importantly though, escalating prices are predicted to come with fluctuating prices too, creating enormous instability in our economy at the very time when we need security and sustainability.  Of course, we could follow George Osborne's root and continue to subsidise these industries, but we might as well be offering grants for companies to keep using typewriters – the bottom line is that they are suffering problems because they are reliant upon an outdated technology – oil.  And the only answer is to use energy more efficiently and find alternative, renewable sources for the energy we do need.
Secondly, there's another issue that we are worried about in SERA, that has the potential to affect us as seriously as the credit crunch but which deals with something even more fundamental than housing – and that's food.   While we've enjoyed a generation of ever falling food prices, that has started to change.  Food prices in the UK reached record highs in 2011 and most experts expect them to continue to rise for the foreseeable future.  There are a number of reasons for this, including the cost of energy and competing demands for land use and from other countries like India and China.  But underlying all of these is the significant and destabilising effect of commodity speculation.
The commodities futures market has existed for hundreds of years and has helped farmers around the world deal with uncertainties like weather conditions.  But in the late 1990s the 'futures contracts' market was opened up and the banks, hedge funds and pension funds moved in, creating complicated financial products that involved making money from betting on food prices – sound familiar?   In 1996, 12% of the market for basic foods were held by speculators who have no connection with food.  Today, that figure is 61%.  The majority of the world's food market is held by the same banks, hedgefunds and pension funds that almost bet our homes away and who are now gambling on hunger.
So while the environment has been a fringe issue for many in Labour for so long – like the embarrassing Uncle who always spoils the party, for Labour to have a serious vision for the future of the UK that is progressive, economically credible and fair, the environmental issues that we at SERA have cared about for so long has to be at its heart.
Melanie Smallman is the National Secretary of SERA
More from LabourList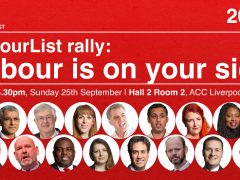 Video
What does it mean when Labour tells you it is on your side? Join our 2022 Labour Party…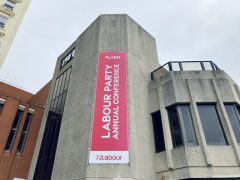 News
The results of the priorities ballot – which gave local party delegates the power to choose six top…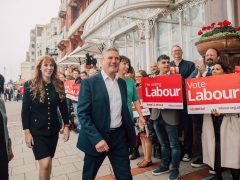 News
Keir Starmer's Labour Party is on track to secure a 56-seat majority in the House of Commons, exclusive…