We've already trailed today who some of Labour's new Executive Directors are. Now it's official – a letter from Ed Miliband has just been sent out to the NEC and Labour Party staff. And there's more being announced that just the new Exec Directors. There's also:
– An "Executive Board", made up of the new Exec Directors, General Secretary Iain McNicol, Ed M's Chief of Staff Tim Livesey and Deputy Chief of Staff Lucy Powell.
– A new role for Ed Miliband's spinner Tom Baldwin "Senior Advisor (Communications and Strategy)"
– New roles for the two outgoing Deputy General Secretaries Alicia Kennedy and Chris Lennie (the statement says "Alicia Kennedy will work closely with Tom Watson as our Strategic Advisor (Campaigns and Elections) and Chris Lennie will continue to assist us on developing and strengthening our external relationships and fundraising capacity.")
The statement also included the following biographies of the "senior team" – which are as follows:
Iain McNicol
Iain McNicol was appointed Labour Party General Secretary at Labour Party Annual Conference in September 2011. Prior to becoming General Secretary he was the GMB's National Political Officer which he joined in 1998 as Organiser for their Southern Region. Prior to this Iain was a Labour Party Organiser from 1994-1997.
Tim Livesey
Tim Livesey was appointed as Ed Miliband's Chief of Staff in January 2012. Previously he had a range of senior appointments in the Foreign Office, Downing Street, and in the offices of the Archbishop of
the Cardinal Archbishop of Westminster.
Lucy Powell
Lucy Powell, has been acting as Ed Miliband's Chief of Staff since his election as Labour Party Leader, and previously ran Ed's leadership campaign. Prior to that she stood as Labour's Parliamentary candidate for Manchester Withington, and led an investment programme for NESTA. Previous to this Lucy was the Director of Britain in Europe.
Greg Beales
Greg has spent most of his career working in the private sector, principally working to turn around failing businesses and support company mergers and takeovers as a Director for the consulting firm Accenture. Greg joined Tony Blair's delivery unit in 2006 to lead on health service reform, focusing on bringing down NHS waiting times and improving hospital infection control. He continued working in Downing Street for Prime Minister Gordon Brown as the senior advisor for both NHS and Welfare reform. After the 2010 election he became the Labour Party's Director of Policy.
Torsten Bell
Torsten Bell is currently the Director of the Leader's Office and the Labour Party's Chief Economic Adviser. Until the 2010 General Election he worked for Alistair Darling as a member of the Council of Economic Advisers in HM Treasury, advising the Chancellor on the economy and public finances. Before that he worked as a civil servant in a range of roles.
Oliver Buston
Olly was European Director for ONE/DATA from 2005-2011. Prior to this he was a Senior Advocacy Officer, and Parliamentary Officer, with Oxfam, and has also been a Policy Advisor at Haringey Council. He has helped build social movement campaigns across Europe including ONE and Make Poverty History. He returns to Labour where he got his first break working at Walworth Road.
Bob Roberts
Bob Roberts was appointed as the Labour Party's Director of News in January 2011.Previously he was Political Editor of the Daily Mirror after being Political Correspondent and Deputy Political Editor. He has also worked in Parliament as the Deputy Political Editor of the Press Association and Westminster Correspondent for Northcliffe regional newspapers.
Emilie Oldknow
Emilie Oldknow is currently the Labour Party's East Midlands Regional Director, a post she has held for nearly six years. She was also the Labour Party's Parliamentary Candidate for the Sherwood constituency at the 2010 General Election. Prior to becoming Regional Director she was a Regional Organiser and Trainee Regional Organiser for the Labour Party, and a Communications Officer for Mansfield Primary Care Trust.
Patrick Heneghan
Patrick Heneghan is currently Campaign Director for the Labour Party's London 2012 Campaign as well as being the Labour Party's Director of Targeting and Election Organisation. Patrick has worked for the Labour Party since 2003 holding a number of roles from Local Government Officer, through to Election Strategy Manager, and Head of Local Government. Prior to working for the Labour Party Patrick was a local organiser for five years.
Tom Baldwin
Tom Baldwin joined Ed Miliband's team at the beginning of 2011 as Director of Strategy and Communications. He was formerly Assistant Editor of The Times and Political Editor of the Sunday Telegraph.
Alicia Kennedy
Alicia was Labour Party Regional Organiser from 1995 to 1997, and returned to the party's staff in 2000 having gained further experience a local councillor, and advisor in both parliament and local government. She progressed from the officer responsible for Partnership in Power, to the Party's Chief of Staff, and Deputy General Secretary – responsible for membership, campaigns, elections, new media, and has been the Head of Field Operations for two General Elections.
Chris Lennie
Chris Lennie was appointed the Labour Party's Deputy General Secretary following the 2001 General Election, and was Acting General Secretary in 2008/2009. Previous to this he was the Regional Director for Labour North Regional Director, and was UNISON's National Campaigns Manager and Northern Political Officer. During his time at the Labour Party Chris oversaw the relocation and setting up of our Head Office North in Newcastle and from 2006 assumed responsibility for the party's income generation, external relations and endorsements.
More from LabourList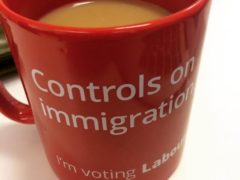 Comment
All the noise coming from Labour around immigration over the last few weeks has revealed an essential truth…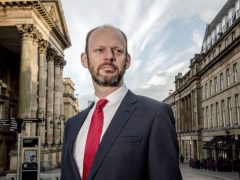 Comment
Jamie Driscoll has said he has received "literally thousands of messages of support" following the decision to exclude…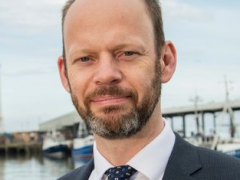 Daily email
Parliament returns from Whitsun recess today and the House of Lords will be discussing the government's illegal migration…