This afternoon Ed Miliband and General Secretary Iain McNicol sent out this joint message to staff following the defeat in Bradford West last night. You can read the email in full below:
—————-
Dear All,
As you will have seen we had an incredibly disappointing result last night in Bradford West. Lots of people have worked very hard and for them and for everyone who supports Labour, the most important thing is that good comes of this. That's why we are determined to learn the lessons of what happened and redouble our efforts ahead of the big elections in May.
Clearly there were local factors, our polling and work on the ground did not show the late surge of votes, and there are important lessons to be learned from this. But let no one claim this as a combination of extraordinary factors that means we can dismiss the result as exceptional.
We've got to understand the reasons why this happened in Bradford. We have to understand how we change our way of organising to meet changing communities, changing attitudes towards politics and changing reasons to vote. Only four out of 10 people voted for the three mainstream political parties.
We have seen victories in by-elections in places like Oldham, Leicester and Feltham where we have performed well and won well, but we did not have the same result last night in Bradford.
We will go back to the constituency in the coming weeks to talk to people there about why this happened. And we will act fast to make any changes that are needed.
Above all last night reinforces something we have been saying since we came into our roles; we need to be engaged and rooted in every community of this country.
We need to show to people that our politics, that Labour politics, can make a difference to people's lives. That means changing. We must change to win.
Our staff in Bradford were fantastic. As always our staff give everything for Labour and Bradford West was no exception. Staff can hold their heads high about their performance, we shoulder these problems as one party and we fight back as one party.
We are changing the party to win the next election. Last night showed that this change must be faster and more profound. This is why we are going through this vital process of renewal. If the Labour Party is to be the most effective community organisation in the country you are the people to make that happen. This work must now continue with even greater commitment and enthusiasm.
Best Wishes,
Ed Miliband                                             Iain McNicol
Leader of the Labour Party              General Secretary
More from LabourList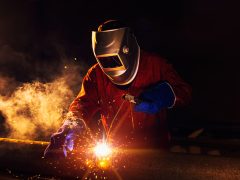 News
The UK government is failing to keep up with its European counterparts in efforts to decarbonise the steel…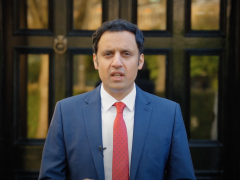 News
Anas Sarwar has called for emergency legislation to be put forward in the Scottish parliament in response to…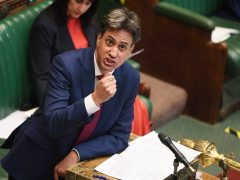 News
Ed Miliband has accused the Conservative leadership candidates of "infighting" and being "more focused on playing politics" than…