Update i: We're now hearing that the selection will take place on April 16th, but that the by-election is likely to take place on November 15th (at the same time as the Police Commissioner election). That's likely to be the case for all such by-elections.
Update ii: The selection timetable is as follows:
CVs – must be received by 12noon on Friday 23 March.
Interviews for shortlisted candidates –  Wednesday 28 March
Selection – Monday 16 April
——-
Since Tony Lloyd's recent selection as Labour's Police Commissioner candidate in Manchester, there has been much speculation that the upcoming by-election in Manchester Central will be selected from an all-women shortlist (AWS). However, speaking to LabourList last night, a senior party source categorically denied that Manchester Central would be an AWS selection. When we sought to clarify this, we were told to have a look through every previous byelection selection and "work it out".
No previous by-election selection has ever taken place with an all-woman shortlist. Having a first AWS for this seat would likely prove contentious both in the seat itself, and potentially in Labour HQ too.
Another potential bone of contention is the point at which Tony Lloyd must resign as an MP – which has a knock on effect for the date of the by-election. Luke Akehurst's report from the NEC's organisation sub-committee last week revealed that "Labour MPs selected as Mayoral or Police Commissioner candidates will have to resign from the Commons and trigger by-elections." That would suggest that Lloyd would be expected to resign imminently and trigger a by-election in a matter of weeks. However we have subsequently heard that this point is being debated by the NEC today, meaning that the date of Lloyd's resignation, and the byelection, remain unconfirmed. (See update)
Regardless of the selection date or the decision re: AWS, the frontrunner for the seat is considered to be Ed Miliband's tenacious Deputy Chief of Staff Lucy Powell. A candidate in the last election in Manchester Withington, Powell has a great deal of support in Manchester. Questions about whether her position on the new Executive Board  are a "conflict of interest" (as reported last week by the Guardian), could be alleviated by rumours that Powell is on a six week sabbatical from the leader's office and is campaigning in Manchester.
Other potential candidates include local councillors Mike Amesbury, Afzal Khan and Rosa Battle – we'll be profiling the frontrunners (and some potential major dark horses) when the by-election date is announced.
More from LabourList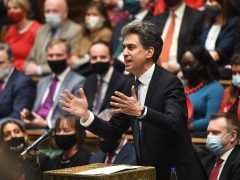 News
Ed Miliband has demanded that Liz Truss and Rishi Sunak end the "appalling vacuum of leadership" as households…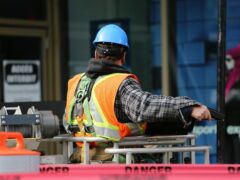 Comment
"If you try to underpay you just get annihilated in the comments. You have to delete the post"…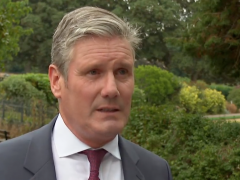 Video
Keir Starmer has said people he has spoken to are "very, very pleased" with Labour's proposal to freeze…