We all have to be fundraisers, from the leadership down. And that means we all have to be givers as well.
The key problem right now looks like a cultural one. Fundraising in the party is often seen as having two branches – one overseen by a handful of people who look for major gifts outside of Union contributions, and the other composed of the CLP curry or quiz night.
Both have their place. But the current work we do looking for major gifts isn't enough to match the Tories, and we cannot make up this difference solely by having more CLP events. The current party fundraising team are excellent professionals, but they are not aided by a party culture that often defines us as the 'giving' rather than the 'taking' party as one member eloquently put it – it is too often the case that people in the party, whether MPs or ordinary members, are reluctant or hesitant about making an ask because there's a feeling it doesn't naturally sit with our values.
If we look at effective fundraising operations, it's clear that the fundraising professionals are the ones co-ordinating the operation, not the ones actually making the asks. That task falls firstly to the central leadership of the organisation, and after that to the leadership, and often membership, of individual units. Obama for America is an obvious point of comparison, but there are other examples from the UK from which we can draw. Oxford University, where I work, has for instance raised £1.25 billion over the past four years, often through the work of the Chancellor and Vice Chancellor in talking to potential donors. It forms almost the core function of their roles.
One important question on this point – to what extent can party fundraisers access Ed's diary and make him available to fundraise?
The other important question is how we can build fundraising capacity at Regional and CLP level. The idea of Regional Fundraising Officers has been floated, as has the idea for both Regional and CLP Organisers having co-ordinating fundraising built into their job descriptions. We need to encourage development of fundraising capacity at the local level, but this needs to be balanced by a system for transferring resources to where they are most needed.
We can't be afraid of fundraising. Right now, we face being massively outspent by the Tories. We simply don't have enough money to be an effective party for our people. We have to actively embrace fundraising as a whole party.
This post is part of a series produced by LabourList and Labour Values.
More from LabourList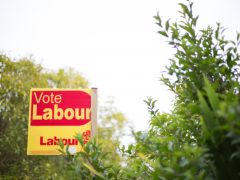 Comment
"It would be me being dishonest if I said we expected to lose," Harrow councillor David Perry tells…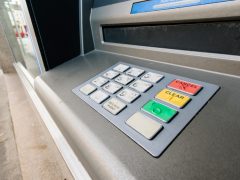 Comment
As bank branches across the country close and shops increasingly turn to contactless payments, the debate over access…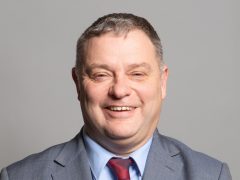 News
Mike Amesbury has quit Keir Starmer's frontbench team, telling the Labour leader that he would be resigning his…