On Thursday, Brian Paddick's campaign team tweeted a (now deleted) comment about Ken Livingstone being "old" and "past it", before pressure from myself and many others forced them to retract it. Coupled with the Lib Dems' "Boris and Ken are tired old men" message, this incident reveals a worrying ageist streak within their campaign. It's not only electorally dangerous for them (four in ten votes at the last General Election were cast by people over sixty); it also shows a casual disregard for the contributions that older people have made throughout their lives and continue to make.
Having worked at an older people's charity, I've seen first-hand how our Tory-led government's cuts are affecting people in later life, aided and abetted by Paddick's chums in Westminster. Cuts to the NHS and social care disproportionately affect older people as their largest users. The drop in Winter Fuel Payments has forced more older people into the stark choice between heating and eating, endangering their health and their lives. The hike in the state pension age, fought by Labour last year, hits women currently in their late fifties who will be forced to work for longer before qualifying for the state pensions they have contributed to throughout their lives, juggling caring responsibilities for grandchildren and older parents while struggling to find work in the first place as unemployment continues to rise.
That's why I'm proud to stand as a Labour London Assembly candidate; part of a party that has released a specific manifesto for older Londoners. Our plans will improve the lives of older people in London, from our energy co-operative that will cut the cost of fuel bills to our pledge to protect the Freedom Pass for those aged 60 and over and to extend it to the cycle hire scheme. I've been talking to older Londoners on the doorstep about our proposals and have been delighted with the positive responses.
But as our population ages, Labour needs to do more nationally to plan for a large demographic shift and the changes to services that this entails. We're already leading the way in this Parliament, with Liz Kendall MP taking on the shadow older people's brief, a position that does not exist in Government, along with her responsibilities as Shadow Care Minister. We should pledge to create a dedicated Minister for Older People after the next election, to co-ordinate departments' responses to our ageing population. It's vital that we ensure older people's needs are considered not just in the design of our health and social care and pensions systems, but also in transport, housing, communities and local government and employment, as well as in our foreign and international development policy.
Labour in London is offering older Londoners a viable alternative to the current Tory administration, one that will make their lives more affordable and safeguard their dignity. As people who have contributed to our society throughout their lives, they deserve nothing less. Ahead of the next General Election, we have both the opportunity and the responsibility to do the same for people in later life across our country.
More from LabourList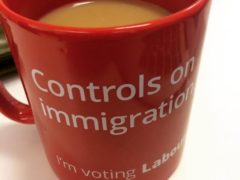 Comment
All the noise coming from Labour around immigration over the last few weeks has revealed an essential truth…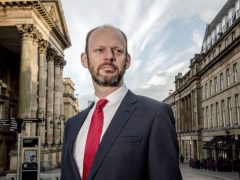 Comment
Jamie Driscoll has said he has received "literally thousands of messages of support" following the decision to exclude…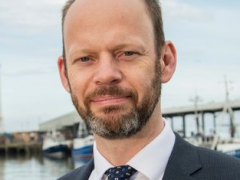 Daily email
Parliament returns from Whitsun recess today and the House of Lords will be discussing the government's illegal migration…