Like many geekier political folk I spent a lot of Easter Monday glued to the BBC Parliament channel 20th anniversary re-run of the 1992 General Election results programme.
I missed some of the coverage at the time as I was a counting agent for Labour in Bristol North West. As viewers on Monday will have seen, we lost that seat by 45 votes after multiple recounts. It was not a pleasant experience 20 years ago or re-watching it on Monday.
Unlike 2010 when we were braced for defeat for at least two years, and in many ways relieved to get away with only the drubbing we did, in 1992 we were convinced we were going to win. We had been ahead in the polls and won several by-elections. Our canvass returns looked great.
The Tories had made a major strategic mistake on the Poll Tax and were deeply split on the Exchange Rate Mechanism. John Major was hardly Mr Charisma. We felt we had participated in a fundamental shake-up of the party, moving from the expulsion of Militant in 1985 to a policy review in 1988 (my first year as an active party member) which saw us embrace Europe and reject unilateralism. We had a frontbench team full of talented moderates like Shadow Chancellor John Smith and Deputy Leader Roy Hattersley, as well as younger rising stars like Jack Cunningham, Gordon Brown and Tony Blair. Peter Mandelson had revamped our image and was himself part of a strong new batch of candidates.
My memory of the campaign was of a few national hiccups – the Jennifer's Ear broadcast, the Sheffield Rally, but nothing that shook my youthful conviction that the hero of the modernising wing of the party and particularly of those of us in NOLS (Labour Students), Neil Kinnock, was about to end 13 years of Tory rule. Locally the only flies in the ointment were David Blunkett's guidedog falling ill on a campaign visit to us, and our car cavalcade breaking the leg of a rather foolish youth on the Lockleaze estate who decided to kick our cars and miss-timed it.
I guess I should have realised we were not on track for victory from the tell-tale signs that Bristol North West, a seat we needed to form a majority, was under-resourced compared to the slightly easier target seats of Kingswood and Bristol East, which I also spent some time in with my Bristol Uni Labour Club colleagues. Maybe I imagined this and everyone was under-resourced, or maybe it only happened in the last few days as the polls tightened, but I got the distinct impression we were being written off by someone at HQ, and with us any shot at an overall majority.
Maybe I should have realised Labour's organisational weakness when our excellent candidate, Doug Naysmith, and experienced agent, Phil Gregory, asked me to use students to run a polling day operation in the safe Tory bit of the seat, Westbury-on-Trym Ward. I said no because I didn't feel I was ready for this, and assumed they had someone else who could do it. They didn't. There was no ward party organisation at all in 1/9th of a target constituency.
On the day I continued to feel upbeat in my student greenhorn way until the veteran Co-Op Organiser I was spending the day doing a loudspeaker car with (him driving, me loudhailing) poured metaphorical cold water over me. He had been around in elections since the 1950s and he knew what defeat looked like. It looked sheepish, like the voters in what should have been our safe areas like Southmead and Kingweston, but who were looking down, avoiding eye contact, as we drove past, embarrassed to show they had rejected us. I should also have guessed that a polling day operation in one council estate bit of Avonmouth that consisted of only the elderly lady running the Reading pads (perfectly) and her daughter taking numbers, and no one to knock up, was not going to do the trick.
That count was surpassed only in its slow-motion horror by the local election one month later when we lost all our council seats (and perhaps by the Hackney one I was at in 1998 where we lost wards on 30% swings and the attendant Lib Dem hecklers seemed straight out of a Hieronymus Bosch painting – that one we subsequently discovered had partly been down to massive electoral fraud). Inside the hall we appeared to have won by 5 votes. Then someone found a bundle of 50 Tory votes on the floor (!) and we were 45 down. Outside in the lobby crowded round the TV we cheered as we won Bristol East and Kingswood and the Lib Dems took Bath. But our candidate Doug was silent and ashen. His grasp of maths was better than mine – he needed a 6.1% swing and Bristol East and Kingswood had been 5.9%. He got a 6% swing. Not enough. And had to wait until 1997 for his day.
I bailed out when the count adjourned in the early hours, and slunk back to my mum and dad in Kent for sleep, a good cry, and contemplation of five more years of Tory decay.
I was at a total political loss about what Labour should do next. I assumed we had pushed modernisation to its limits and we were about to face a massive backlash from the Bennites, still a potent recent memory in Bristol where Benn and his sidekick Dawn Primarolo had in 1987 deselected Chief Whip Michael Cocks, who in consequence had been a political refugee in our Bristol NW campaign. Surely they would come and destroy us now our project had failed to deliver victory? Luckily there was a guy called Blair who could see what Labour needed to do to win and within two years was taking us there.
Still, I learned some lessons in my first General Election campaign:
• Some people lie when you canvass them and/or change their mind afterwards
• Opinion polls can be wrong
• Even poor people are afraid of higher taxation
• If you are not credible on the economy you can't win
• If an Agent or Candidate asks you to do something, do it, there's no B Team of activists in reserve to do it instead
• Targeting discipline and key seats matter – we had people wasting their energy on polling day coming third in Bristol West when they could have tipped the next door seat over the line – in an election where the Tories only just got an overall majority
• Don't stop knocking up until the polls close – you never know if it will be your seat we are only 45 behind in
For those of you who know me to campaign with, if I come across a bit driven and obsessive about finding those last few contacts or squeezing in an extra half hour's canvassing, forgive me. I am still haunted by the ghosts of 1992.
More from LabourList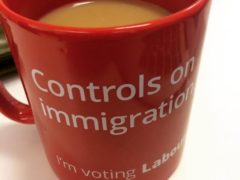 Comment
All the noise coming from Labour around immigration over the last few weeks has revealed an essential truth…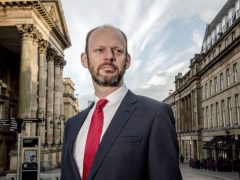 Comment
Jamie Driscoll has said he has received "literally thousands of messages of support" following the decision to exclude…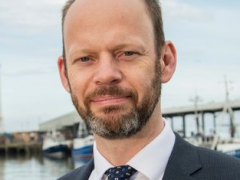 Daily email
Parliament returns from Whitsun recess today and the House of Lords will be discussing the government's illegal migration…