Local government has born the brunt of this government's cuts. For those of us elected in 2010, we are now half way through the political cycle and preparing to build towards 2014. For others, local elections are already just around the corner, and offer a chance for the electorate to pass judgment on the decisions of Eric Pickles and his chums.
It seems like a good opportunity to take stock of how we, as labour councils and councillors, have approached the challenges that were thrown at us and identify some of those that lay ahead.
Since May 2010 our work has been dominated by the economic difficulties our country faces.  At that point I believe there was a general consensus that all public bodies would have to tighten their budgets for the following four years. Government announced its overall plan to cut public spending across the nation, much of it targeted at local government, much of it front loaded. For us in Lewisham, it translated into an £88 million cut to our budget – currently at £279 million.
As labour councils, we have tried to minimise the impact of these spending cuts on front-line services. We have, of course, tried to concentrate our cuts where there is scope for efficiency; reducing the cost of management and overheads; and stripping out waste and duplication wherever we find it.  But the scale of spending cuts we are having to make means that, in some areas, we need to alter dramatically the way we provide some services so that they cost much less.
The truth about our situation is that we will not return to pre 2010 levels of real terms spend at any point in the foreseeable future.  The national debate about what and how fast to cut obscures that fact, and discourages debate, about how we should be responding to a radically changed situation.
We need to work on the basis that for public services the years 2014-2018 will, at best, see spending stable while demand increases – at worst we will face another four years of severe austerity.  Knowing this we need to begin work now on fundamentally rethinking what we do and how we do it.
Last year, I asked four questions locally which dominate our discussions about future years:
How will we provide care for the growing number of elderly residents?
How will we provide the jobs for our young people?
How will we build enough homes for our growing population?
How will we halt and reverse Environmental damage locally?
But these questions are not just relevant to Lewisham, or even confined toLondon. I believe that these are four fundamental questions that need to be addressed up and down the country.
After May 3rd, we will hopefully have lots more labour councillors and councils as well as a Labour Mayor of London. Addressing these issues should be a priority, forming the platform for the ultimate prize – a Labour government in 2015.
Sir Steve Bullock is the directly elected Mayor of Lewisham, and is a member of both the LGA and London Councils executive.
More from LabourList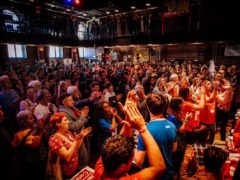 Comment
Labour's parliamentary selection process is under major scrutiny – and for good reason. Across the country, local left-wing…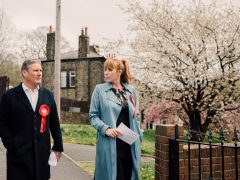 Comment
The last time Labour went from opposition to power in 1997, we were able to harness a wave…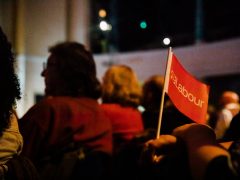 News
The local selection committee in Uxbridge and South Ruislip has been disbanded with "immediate effect" and the results…