"You don't know a thing about their lives/ They live where you wouldn't dare to drive," warbled Morrissey on the track "Reader Meets Author" back in the mid 90s.
I was reminded of the words when I read the bloggetariat/commentariat in force after the Bradford West by-election that saw George Galloway romp home the other week – an event I followed on Sky News and via Twitter. As one of the also-rans for the Labour nomination I've probably been to the constituency a lot more recently than many of those promulgating their opinions and if I had a pound for everyone who's said "you're best off out of it" after the result I'd have a fair few quid by now.
My trip to the constituency as a shortlisted candidate to hust in front of 400-odd Labour members was an education. As the recent Channel 4 Programme suggested Bradford's got problems. There's huge hole in the city centre where a planned shopping centre never materialised leaving Leeds as the destination for savvy consumers. The council spent £4million on a fountain that its argued is Europe's biggest water feature that will attract inward investment, but in a downturn its attracted criticism. Educational segregation is acute with Asian and white schools; none of particularly great standards. Unemployment has rocketed. There are 5351 jobseeker's allowance claimants in Bradford West: up 35% in last year making it 13th most unemployed constituency in the country. I got the "who do you think you are?" type of questions from members as a Londoner but I answered pledging to move citing the example of John Prescott, a Welshman who is now inextricably linked to Hull having made it his home. Voters in the end plumped for a Scot  – ie like Prescott from another country altogether.
The short campaign lasted just over two weeks from the Sunday candidate selection to the Thursday poll – supposedly not to deny the constituency of representation any longer. Mistakes were made in this short time though: for Labour to duck out of all public debates (along with the Tories) was not wise. You can't ignore Galloway you have to take him on. Bradford is often accused of clan politics – alluded to in Galloway's victory speech – and many felt excluded from this. The constituency is mixed: it has a sizeable Kashmiri Pakistani community and fair share of multiple deprivation but also contains some of the city's best residential districts, referred to as "white wards", a university, theatre and national film archive.
Respect is not a party in the true sense but more a personal vanity project for Galloway – who mistakenly tweeted about winning in Blackburn the day after his victory. On LabourList commenters named Salma Yacqoob as Respect's most impressive figure yet Georgeous George was chosen to contest the seat. If the experience of Bethnal Green and Bow is any predictor Bradford West's voters will get no representation for the next three years as all its new MP cares about is himself. Two years on all of Respect's Tower Hamlets and Newham councillors defected to Labour on realising it.
Whatever we think of Galloway's lack of humility and cigar-toting persona (which I'm personally revulsed by) we can grudgingly admit that a victory by a one-man band in the face of Labour's usually well-oiled by-election machine is an impressive feat. Labour's candidate Imran Hussain was not a carpet-bagging New Labour insider: he is deputy leader of the council and has been constituency chair for 10 years but exploiting the Muslim vote and other wider disenchantment with traditional parties proved a winning combination for Galloway that nobody saw coming. Although he loves strutting about on the world stage (senate-hearings, meetings with dictators et al) Galloway was able to present himself as an outsider which in an age of anti-politics plays well.
My recent Bradford visit was memorable. "Best off out of it" probably sums it up perfectly. I'll be ok but the city has elected a divisive and sectarian meglomanic as MP that anyone with any sense would want to avoid. Let's look forward to 2015 when we can forcibly eject both him and this awful coalition government for ever.
More from LabourList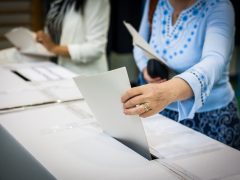 Comment
Labour Party conference looks set to debate and adopt a commitment to introducing proportional representation (PR). This is…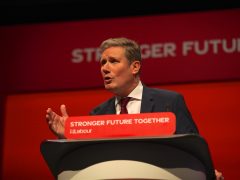 Comment
As Labour leaders always do, Keir Starmer faces two audiences at Labour's conference in Liverpool: the one that's…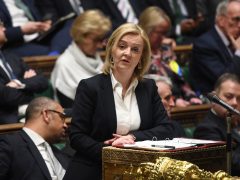 Daily email
The 'mini-Budget' was an unfiltered and shocking act of class war. Kwasi Kwarteng went out yesterday to bat…