The recent local election results show the start of Labour's return to political representation for the many, while they also suggest further work lies ahead. The nature of the seats, of the previous election cycle and the post budget 'omni-shambles' will all have helped.
In 2013 we face a different task, when the counties of England go to the polls in mostly all out elections.
We should hope that the Police Commissioner elections in November will help with our organisation and presence across swathes of rural England; and while the voters of urban England may well be more accessible to us, our ability to maintain electoral momentum in 2013 requires a meaningful engagement in every part of England.
To achieve such meaningful engagement two particular conditions need to be met.
Ed Miliband is right to suggest we need to overcome the lack of trust in politics and politicians. One part of the answer to that is to return to the roots of political representation and build our representation from the communities we seek to serve. That requires presence in the community, and a presence that is about being part of the community, not a passing engagement driven by election timetables.
We should learn from the vast array of local activism that takes place in almost every place day in, day out; and we should be a part of it because we are an active part of our community (rather than a local 'party' activist). We should probably learn from historic Lib Dem successes where they identify and support active local people with Lib Dem sympathies, support them in local campaigns on the way to being a local representative. It cannot be the case, as I've seen on two or three occasions that people who run chip shops are only sympathetic to Lib Dem policies!
The Future Candidates Programme suggest the party gets this, do we as members accept that in many cases active community members might be better placed as candidates than an stalwart party member might be . . .
Being part of the community can show people that we are in politics and representation for the right reasons; and that being Labour does make a difference to their lives day in, day out, irrespective of elections.
And then, of course, we need to show we have some policies that properly recognise the nature of non-urban life, of life in the countryside, in market towns, hamlets and villages.
Many market towns are thriving places with variety and character, but not all. Can we help those that aren't, turn the corner? With declining public transport getting about requires your own car, if you have one and can afford the fuel, while broadband is a fleeting presence if you're lucky. Public service is different in places where there is only one secondary school, or the nearest hospital is many miles away (and the second further still).
Does the centre ground include people who live in market towns and rural areas? Personal experience, my work as an advisor at both CLG and Defra, and the 2012 results from district councils suggest they probably do. Our challenge is to show that Labour people are a part of their lives and that Labour has the policies to reflect that.
Hywel Lloyd was a Policy Advisor to Ministers in CLG and in Defra 2007/2010
More from LabourList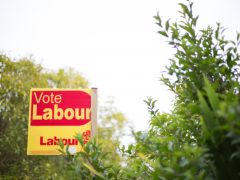 Comment
"It would be me being dishonest if I said we expected to lose," Harrow councillor David Perry tells…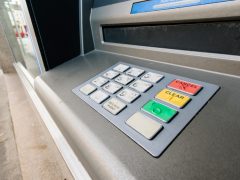 Comment
As bank branches across the country close and shops increasingly turn to contactless payments, the debate over access…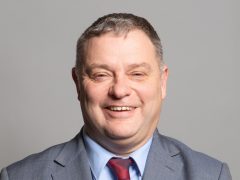 News
Mike Amesbury has quit Keir Starmer's frontbench team, telling the Labour leader that he would be resigning his…