Humiliation in Bradford confirms our party cannot move successfully into the future without first dealing with its past. If after years of cuts, gloom and awful government, Labour defectors plus anti-coalition first-time voters do not see Labour as their natural home, we are doing something wrong.
The solution however lies not in changing the identity of our leader but the identity of our party.
To be a compelling alternative we must appear not only distinct from the Liberal Democrats and Conservatives, but also distinct from who were in 2010 when we scored our second lowest vote since 1918. Significantly, neither Refounding Labour's review of organisation, nor New Politics Fresh Ideas review of policy have achieved this.
So why has the critical self-reflection that is the pre-condition of positive change been avoided?
Firstly, many MPs and officials lack experience of being in opposition and the opportunity it gives for internal debate and re-invention. Then there is Labour's historic fear of division, with any candid discussions of our period in office often leading to dark mutterings about "what happened after 1979". And the third reason we don't look back is that several senior Labour figures are embarrassed because some of our past mistakes were made them.
But Bradford West proved, in the eyes of many voters, the party is still haunted by its past. And it is not just the ghosts of Iraq we need to lay to rest: it was our PFI that saddled NHS hospitals with a £60bn bill and led to seven London NHS Trusts recently being bailed out; we chastise dinner-for-donors but were seen by many as guilty ourselves of cash-for-peerages; we have never atoned for our collusion with rendition and torture, nor coercing the Attorney General over Iraq.
But what fuels the scepticism of lost Labour voters most is our economic record. The "light touch regulation" that US Treasury Secretary Tim Geithner condemned as "an experiment that went tragically wrong", added to our low tax/high borrowing fiscal policy not only plunged the swollen financial sector (we neglected manufacturing) and the government into a historic debt crisis, it left UK individuals owing £1.5 trillion, including £300bn in second mortgages plus near world record credit card debt. It is the government policy with the worst long-lasting consequences since appeasement and has rendered orthodox policies around growth and deficit reduction obsolete. Do we think that if we don't mention it, the public are going to forget?
Change for the future entails a conspicuous break with the past. David Cameron got the Tories back into power only after boldly declaring he was "not a Thatcherite" and that "the look, feel and identity of the party" all needed to change.
So does ours. Recently, at a training day for future candidates, I was instructed "to learn from business, particularly customer service and sales" and told that winning elections was not about policies but "selling a brand". This New Labour mind-set is exactly the sort of baggage the party needs to shed. It is the attitude that has lost us members since 1997 and cost us Bradford West. We are not some advertising agency trying to maximise sales whatever the product, we are a political party trying to build a better world. We must never again look at citizens and see consumers, look at society and see a market, look at services and prioritize choice over standards.
Past misjudgements need to be recognised and repudiated as they have been by the public. You cannot hide the legacy of Tony Blair by raising the spectre of Tony Benn. If the party must learn from "the longest suicide note in history" of 1983 it must also learn lesson from the illegal and duplicitous invasion of a third world country in 2003.
The last time the UK experienced a national crisis to equal the magnitude of today's was in 1945. Did we respond with an appeal for consensus and continuity? No, rather William Beveridge said "a revolutionary moment in the world's history is a time for revolutions, not for patching". Labour was elected by a landslide and established the welfare state we fight to preserve today.
An activist state funded through taxation not future borrowing, an economic policy predicated on reducing inequality not trickle-down wealth funded by growth, a foreign policy guided by transparency not expediency. That is the winning future facing the Labour Party should we be brave enough to confront our past.
More from LabourList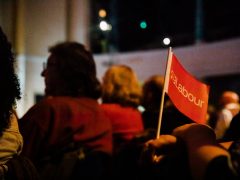 News
New guidance issued by Labour for selecting parliamentary candidates ahead of the next general election is set to…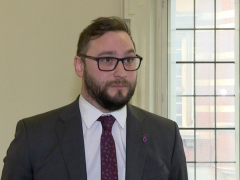 News
Christian Wakeford today defected from the Conservatives to the Labour Party. Some have wondered whether his politics fit…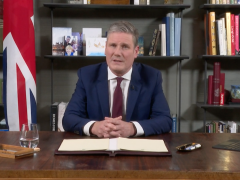 News
Keir Starmer has used a party political broadcast this evening to urge the public to "call time" on…