A couple of days after Ed Miliband was announced leader of the Labour party in 2010, I ran into Jon Cruddas at a conference event. He was despondent.
A hostile reception at a Compass event, for backing David over Ed, had fed into a general feeling that Labour would continue to ignore his calls to think more about belonging, neighbourliness and community.
While there were several reasons why he backed the elder brother over the younger, some personal and some political, both Jon and Ed had mutual friends who have tried hard to bring them together (as late as December last year one close source said: 'they still can't stand each other, sadly').
So Jon Cruddas' return to the Westminster fold was long-awaited and is, from my perspective, very welcome. I have three points to make too:
One: His comeback highlights Ed Miliband's extraordinary ability to keep the Labour party united and give different groupings the space to breathe. Remember that most Westminster commentators predicted Labour would 'tear itself apart' after losing the election, as was tradition. Don't underestimate the tightrope Ed has had to walk over the last two years.
Two: I suspect Jon Cruddas will eventually become chair of the Labour party, for reasons he outlined in 2010:
Standing at the count for my seat in Dagenham almost two weeks ago, I watched as Labour won both parliamentary seats in a borough targeted by the BNP. The council elections saw the BNP wiped out in a borough where they had high hopes. I also saw results come in from Oxford East, Blackburn, seats in Birmingham, and stunning local election results in places like Camden and Islington on the Friday.

Those results, in an election that was supposed to deliver a hammer blow to the Labour party, made me more determined than ever to help create a national party rooted in the culture of organising that these local examples signify. Refocusing the party machine, turning the party outwards to the communities we seek to represent, rebuilding our internal democracy and ending the stranglehold of unelected officials are urgent and immediate tasks.
Ed Miliband's recent speech to Progress signed up to this agenda. And Movement4Change – the group that David Miliband created but hasn't built the necessary momentum within the party – now has a potential figurehead.
Three: Jon Cruddas should be pleased that while Ed Miliband hasn't gone as far as he would like on community, belonging and the English Question, he is willing to explore that agenda. Expact a focus on that in the policy review.
And Ed Miliband should be pleased with having Cruddas back too – he is an outrider who genuinely wants to renew the party rather than produce policy for triangulation.
Fourth: Lefties should be pleased too. Cruddas said straight after the election:
An ex minister wrote last week of how we needed to 'crack down on the welfare underclass'. Others argue for us to become the 'anti immigration party'. A new kiss up, kick down politics that blames the victim.

There lies political death for labour.

No language, no warmth no kindness; no generosity, vitality nor optimism. No compassion. If you seek to outflank the coalition from the right, you will turn Labour into a byword for intolerance. But worse, you will fly in the face of what the public well knows – about who needs to pick up the tab for the crisis.

There's something absurd – there's no other word – about coming out of the crash and picking not on Bob Diamond, or Fred The Shred, or Philip Green, but people on welfare and struggling migrants.

If Labour becomes the voice for this sour, shrill hopeless politics it will die. And it will deserve to.
The only people who should be scared are the Conservatives, who have laughably called this a 'lurch to the left'. As with underestimating Ed, making the same mistake with Jon Cruddas is likely to prove as costly.
More from LabourList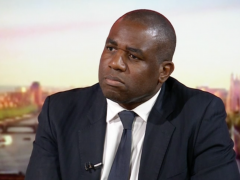 News
Sunday Morning Shadow Foreign Secretary David Lammy rejected the suggestion that Labour would enter into an electoral pact…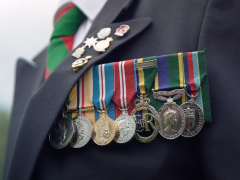 Comment
The first duty of any government in the UK is to protect our nation and its citizens. Whether…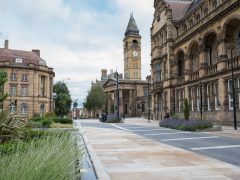 Comment
Labour won a historic by-election in Wakefield, our first such victory since winning Corby in 2012. This success…