The national significance of local election results is usually viewed through the lens of how well Labour did in the South. This is, of course, absolutely right if the exam question is 'Can Labour win an overall majority?' But if the question changes to 'Can Cameron win an overall majority?' or 'Can Labour become the largest party in a hung Parliament?', then the focus should rapidly switch back to the North West and Lancashire in particular. So too if the question is 'How can the Labour party best prepare for 2015?', a theme covered in Karin Christiansen's excellent blog on Friday.
At the 2010 election, Labour lost South Ribble, Rossendale and Darwen, Morecambe and Lunesdale and Pendle plus the new seats of Lancaster and Fleetwood and Blackpool North and Cleveleys to the Tories and Burnley to the Lib Dems. To win a working majority (of say 20), Cameron will need to keep all these gains and win some others. Blackpool South and Chorley are both seats that the Tories held from 1979 to 1997 while Hyndburn was the Tories until 1992.
The story this week in Lancashire is one of success for Labour and despair for the Tories. Of the 133 contests that took place, primarily in East Lancashire, Labour gained in 40 of which 24 came directly from the Tories. The party gained power in its key targets of Burnley, Rossendale and Chorley. Only Pendle stemmed the red tide and remains in no overall control.
There are clear lessons here for the rest of the country. Not least because many of the seats that have been gained do not live up to the terraced, red-brick mill housing of Lowry legend but are instead in leafy suburban areas where families live in detached houses with a conservatory and two cars in the drive. These voters are just as aspirational as those in the south (and at the moment, just as squeezed) but because a proper organisation is in place, they are far more likely to meet a Labour activist than in some other parts of the country. Three bits of advice stand out from my time helping out over the last week.
1.     Be professional
Since the mid-1980s in Blackburn with Darwen, Sundays during April have been a sacred time for Labour activists to get together and update each other on contact rates in each ward. CLP Secretary, Phil Riley, explains that these are, "collective meetings open to all to get a collective sense of what's going on". Although it was tough going initially, the meetings have now developed into a proper confessional ("like AA meetings") where someone from each ward turns up to report on their progress and keep tabs on others. The aspiration, achieved in nearly every ward, is to knock on every door and deliver three leaflets during an election.
The simple things are also done effectively with campaign sessions starting promptly, enough time spared in getting nominations papers filed to allow time for any problems to be resolved, and proper use of data to ensure that resources are targeted where they are needed. The result has been astounding with seven gains from seven targets delivered in 2012.
2.     Nominate tireless candidates
In Darwen, Labour won back the town council and took their three target wards. Councillor and local organiser, David Smith, explains that the key is good, local candidates who lead their campaigns from the front. "I always say to people that the candidates need to meet and talk to people and get to know them," he says, "And they've got to get back to people who raise concerns on the doorstep".
The strategy has been working elsewhere. In Hyndburn, a husband and wife team, Gareth and Kerry Molineux are now both councillors in the semi-suburban ward of Overton. In 2008, Tory Peter Clarke held a majority of 201 but last year, Gareth Molineux won the seat with a majority of 248. His wife, Kerry who is also the CLP Secretary, beat Clarke this year with an expanded majority of 481. Between them and their activist base, the Molineuxs had a 60% contact rate in the ward and, using good quality 'get out the vote' cards, reminded their electorate in the days before the poll exactly where to find their polling station and that losing their polling card didn't stop them from voting. Local MP, Graham Jones, attributes this tactic, which has been used since 2008, to a modest increase in turnout.
3.       Compete everywhere
Howard Dean's 50-state strategy was a major factor behind Barack Obama's landslide in 2008. Dean didn't think that the Democrats could win everywhere but by competing in even the safest Republican strongholds, he made sure his opponents had to put resources where they didn't want to. Along the way, Obama picked up states like New Carolina and Indiana which Democrats weren't expecting to win.
Something similar has been happening in East Lancashire. In 2008, Phil Riley stood as a paper candidate in the rock solid Tory ward of Roe Lee and lost by 1134-434. After an off year, he stood again in 2010 but didn't do much more than in 2008. To his surprise he came within 400 votes on the back of the higher general election turnout. Last year he competed again but this time, with a small group of canvassers, knocked on every door. He won narrowly by 983-917. This year, former teacher, Sylvia Liddle, stood for Labour and on the back of another concerted round of canvassing and Cllr Riley's success in delivering a new local bus route, she won by 200.
The local party has started the same cycle again this year in Fernhurst where the Tories had a majority of 725 in 2008. With former Usdaw regional organiser, Don McKinlay, as the candidate they reduced the majority to 280 on a 13% swing. The Tories were clearly stunned at the count and poured over the figures. Next time, they may be licking their wounds. All this shows that the old myth that canvassing and leafleting in areas with big houses just provokes the Tories into voting is just that, a myth.
Conclusion
None of these principles are rocket science. Indeed, good practice like this was performed in the pockets where Labour resisted the Tory tide in 2010 and again where the party did well in 2011 and, again, this year. With the media predominantly right-leaning, Labour can only be guaranteed to win the air war if the Tories are on their knees (as in 1997). But these examples show how Labour can decisively win the ground war. There are three years until the next general election so, in most places, two more elections with which to train activists, select great candidates, and develop a strategy which targets scarce resources where they are most needed. If East Lancashire is anything to go by, Labour is on course to beat the Tories.
Will Straw is a Labour activist and writes in a personal capacity
More from LabourList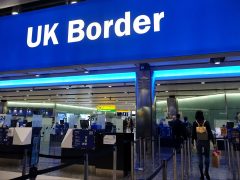 Columnist
Does Labour think that immigration to Britain should be lower? The party found the question hard to answer…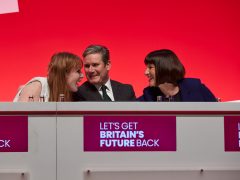 Columnist
The crisis in public services is visible to every British citizen. Waiting lists, crumbling buildings, exhausted staff. All…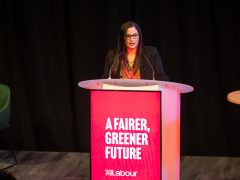 News
"If an election was called tomorrow, as a member of the national executive committee, I feel confident that…