There have been many calls for a plan for growth in recent months but less detail on what it might entail.
In a pamphlet published today by Policy network I argue that making things should be a big part of a plan for growth.
Making things creates jobs, has spin off effects in supplier companies and contributes to exports.
It also has effects beyond the economic.  Political disaffection is related to economic disaffection, to the sense that too many have been written out of our national story.  The standard political response, to talk about how we need to do politics differently or change the rules to "reconnect" misses this point.
Two common reactions should be avoided when we talk about making things.  The first is to indulge in an orgy of blame about who is responsible for Britain's industrial "decline".  The second is to regard doing anything about it as nostalgia, a futile desire to turn back the clock.
Both reactions are what I would call "declinism" – a defeatist reaction to our ability to make things.
Of course we make less than we used to, but we also make more than we think.  In sectors like automotive, aerospace and pharmaceuticals, Britain is strong.  We are also world leaders in music and creative industries and we should regard these things as making things too.  Britain has both a traditional manufacturing capacity and a great ability to make products you can't see or touch but which still create wealth and jobs and contribute enormously to our positive self image abroad.
It is possible for Britain to reject "declinism" and do more of making things if we understand what we are good at and what we are not, appreciate our assets and put the right things in place.  But it won't happen by accident.  It will take will and work to make it happen.
I suggest five things we could do to help with more of making things.
First, equip people to do the jobs.  There are still too many young people leaving school without the skills and qualifications they need.  Educational underperformance destroys opportunity and addressing it should be a national passion, particularly for the centre left.  And it isn't just results that need to change – it is also what we regard as the successful high prestige career.  Why should engineering not be valued as much as law or accountancy?
Second, we must remain an open society.  There is no point in saying Britain is open for business if we are constantly sending out signals that we don't want the brightest students or the smartest workers from around the world.  Britain is a creative innovative society because it is an open society and if we cut ourselves off from talent it will have a damaging economic impact.
Third, Government has to play its role.  Culture change is needed in Whitehall.  There is no point in calling for an industrial strategy if we don't have the capacity to deliver it.  This is not about attacking civil servants.  It is about changing the job description of government departments.  The Department of Business should become a powerful department of the micro economy but even then it can't do the job alone.  Other departments have to think more about the impact of their activities on UK PLC.
We also need to pay as much attention to the supply chain – the ecosystem of making things, or what has sometimes been called the "industrial commons" as we do to the big well known names.  Well known companies depend on hundreds, sometimes thousands of small suppliers.  They are interconnected and depend on one another.  The whole eco system needs our attention.
Fourth, making things needs finance.  Our banking sector is still recovering from the collapse of 2008.  New entrants may help but new institutions such as a British Investment Bank could also make a difference, by concentrating on long term returns, infrastructure projects and taking a wider view than exists in conventional lending.
Finally, we need to broaden our definition and believe we can do it.  It is time to restore making things as part of our own self image of what Britain does as a country.  It isn't just part of our past.  It's part of our future too.
Pat McFadden is Labour MP for Wolverhampton South East. Making Things is available here.
More from LabourList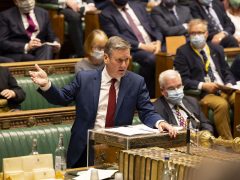 News
Keir Starmer has said the government is now "collapsing" following the resignations of Sajid Javid and Rishi Sunak,…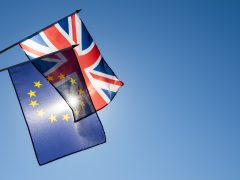 Comment
The six-year anniversary of the Brexit referendum has been marked by a slew of reports and polls on…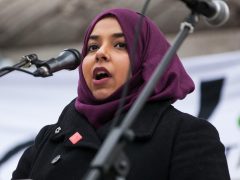 News
Poplar and Limehouse Constituency Labour Party (CLP) has voted for a full selection process amid allegations of a…