Imagine a world where, instead of standing outside your local train station handing out leaflets, wearing down the soles of your trainers talking to voters on the doorstep, or trudging to your nearest polling station, all you had to do to get rid of David Cameron was to tap him on the shoulder and tell him he's off. No explanation required. No need to engage in deep political discourse. Just 'Tatty-bye posh boy!'
Appealing as that sounds, now image that person was Ed Miliband. We'd rightly feel more than a tad aggrieved at one of our own being nudged out in such a manner. The lack of any explanation, the complete control of the person whose finger was tapping the shoulder, the completely arbitrary nature of the decision making process – it would surely change your behaviour. Short termism, an agenda skewed towards the interests of the one person who had ultimate control rather than the job in hand and, ultimately, the instillation of fear would become the norm.
The fact is political discourse, leadership hustings, PMQs, emergency questions in the House of Commons, even an appearance on the Marr show, are all things that can be used to hold David Cameron, and others who do that job, to account. They are, if you like, our ways of managing his performance, holding him to account and providing our feedback.
Companies across the country have invented endless ways to 'manage' the performance of their employees. That's not wholly unreasonable – every company needs to be able to deal with poor performance where it genuinely exists. Good and fair employers know the best way of doing this is through honest conversions which result in support for individuals to address any gaps. The bad ones often see performance linked to pay and quotas used to 'differentiate' employees performance as a means of driving down the cost of the pay bill. But these processes for managing employee performance, however deficient many are, exist for a purpose – they are a necessary check on an individual manager's view that dismissal is justified.
David Cameron has already pushed through measures which bring about exactly the scenario described above for many employees up and down the land. If you started employment on or after 6 April 2012 and have less than 2 years' service in your new role the decision to dismiss could come at any time, for any reason and – unless it relates to trade union membership, maternity, whistleblowing, your assertion of a statutory right, or being an employee representative – you'll have no recourse to challenge it. Indeed you'll not even be entitled to request written reasons for your dismissal.
But now we learn that David Cameron believes that being able to sack someone with less than 2 years' service, without reason or recourse, just doesn't go far enough in giving employers the 'flexibility' they need to grow. Neither apparently does the planned reduction of the time over which employers pay statutory sick pay, nor does the change to the indexing of pensions to CPI rather than RPI, the scrapping of section 78 of the Equality Act 2010, the scrapping of legal aid for all employment matters, the cutting of the Union Modernisation Fund, the cuts to the Union Learning Fund or the cuts to the TUCs International Programmes.
No, David Cameron wants to go further.
From the Queen's speech we learn that he wants to extend the ability to dismiss employees without reason or recourse beyond those with less than 2 years' service to all employees of companies that employ fewer than 10 people. In these 'no fault' compensated dismissals employees would be entitled to an amount of compensation – as yet undefined – but would have no right whatsoever to take a claim for unfair dismissal.
We also learn that David Cameron wants to allow employers to have 'protected conversations' with employees. These will be conversations that the employee will not be able to refer to in any constructive dismissal or equality claim. So, your employer would, for example, be able to tell you they think you're failing in your role, tell you how onerous it would be to take you down the performance management procedure, how painful that will be for you, how, ultimately, it will likely to lead to your dismissal and invite you to resign instead. As long as they refer to it as a 'protected conversation' you won't be able to refer in any constructive dismissal claim to the pressure you were put under or the intimidation you faced. These, in the business, are known as 'car-park conversations' because they usually happen out of earshot of other employees. They usually happen out of earshot of other employees for a reason…
If you happen to be lucky enough to have more than two years' service in your role and work for an employer that has more than 10 employees, David Cameron plans to compel you to submit any claim you might have to ACAS for conciliation prior to presenting a claim to an employment tribunal. Whilst it's never a bad idea to encourage early dispute resolution this proposal will no doubt add complexity to an already lengthy process, with no understanding of how this extra work will be serviced by an already stretched Conciliation Service.
The government also wants to amend the legislation and guidance on 'compromise agreements' – legally binding documents which are drawn up to stipulate the terms under which employment will come to an end through mutual agreement. David Cameron wants to review the ACAS Code of Practice on disciplinary and grievance procedures – I won't hold my breath on them being strengthened to better protect employees – and we are due to see the publication on the recommendations on the government's review of employment tribunal procedures shortly.
Ed Miliband was right to say that the Queen's speech contained nothing for people looking for work. Unfortunately it contains nothing for people in work either. I have written previously about this government's unprecedented attack on workers' rights – David Cameron's proposal to introduce the Enterprise and Regulatory Reform Bill will see a further degradation of these rights.
There is no doubt that this is ideological – at a time when we have 2.7 million people unemployed you would have thought the government would be more focussed on allowing employers to hire rather than fire. Slashing employee rights is no substitute for a proper growth strategy. Employers are not prevented from 'growing' because they don't have enough flexibility to get rid of people – they cannot grow because there are no measures to give them the help they need to grow and boost employment. Business leaders themselves have said that we need a British Investment Bank, which Labour is planning for, to get finance going to businesses and a long-term industrial strategy to secure growth in the future.
The problem for David Cameron is that the longer this ideological attack goes on the worse things will get – not just in terms of the number of people unemployed claiming benefits and adding to the social security bill but, also in terms of the mental health of people at work. The creation of a culture of workplace fear, combined with increased workloads (as companies try to do more with fewer employees) and fewer avenues in which employees can get help, has the potential to create a mental health crisis amongst employees unless David Cameron changes course quickly.
More from LabourList
Daily email
This week, the UK will participate in the 2019 European elections – something that neither the Conservatives nor…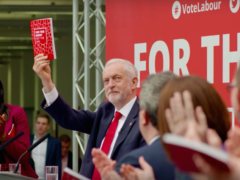 Comment
The sight of Ann Widecombe, a long-serving reactionary with a track record of anti-worker rhetoric, receiving standing ovations…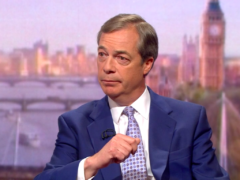 Comment
The fault lines in our economy and in our politics have been well and truly exposed by Brexit,…