This post was originally published as a comment here:
Maybe there's another story.
Labour, seduced by a false narrative on incapacity, fell for the false "evidence" that Incapacity Benefit was ballooning ( it wasn't) and that most could work with support (possibly but Labour had no idea of what that support really was)
As the full horror of the Work Capability Assessment started to become clear, campaigners sprang up from everywhere to join those already fighting.
However, 2010 saw a change of Government and though it seemed impossible, things got very much worse. DLA came under fire, the Independent Living Fund, Severe Disability Premium, Tax Credits for disabled kids, Social Care packages and on and on and on.
We, disabled people, loudly mobilised for a fight to the death. We had nothing left to lose and gave everything to alerting the media, campaigning, lobbying politicians, Peers and Journalists.
Every utterance from Labour on Welfare met with ridicule and derision, loudly and publicly. It became more apparent that the coalition were losing the narrative that allowed them to send disabled people back 50 years.
Of course Labour made a political decision to play the good guys, but it's ridiculous to think that no-one in the current Shadow Cabinet actually CARES about disability. I believe Anne MacGuire does very much. Cruddas is now leading the policy review, I think he cares too. Not sure Liam gives a fig, but if you actually listen to his opposition speeches to the WRB, he spoke personally and passionately at times.
The biggest mistake any campaigner can make is taking things personally. It's not personal, these people aren't your friends. If a politician changes his or her views, then all previous bets are off. If Labour choose to defend the disabled now, today, grab it and make damned sure they get it right. You can no more judge Labour on decisions taken by Yvette Cooper in 2005 than you can judge your teenager on his reception class homework. It's gone, it doesn't exist any more.
Yes, it hurts, no, OF COURSE you don't trust them – they're politicians for goodness sake. You push them into a position where they have to support you, which is exactly what campaigners have done. They should be proud, this is politics, and they've played the political game and won. If we keep playing it right, we keep winning, simple as that, and Lab have nowhere else to go.
Politicians are not old lovers, who spurned you, they only exist in the present, their opinions as fluid as mercury. That's the nature of politics. Get over it and focus your energies on today.
More from LabourList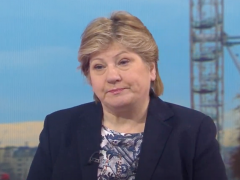 Video
Trevor Phillips on Sunday Emily Thornberry, Labour's Shadow Attorney General, has argued that the UK and wider West…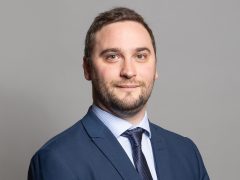 Comment
According to the biblical parable of the Prodigal Son, there is more rejoicing in heaven for one sinner…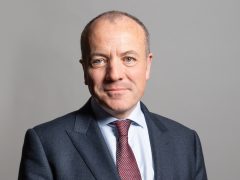 Comment
Cervical cancer is one of the most preventable forms of the disease, with the human papillomavirus (HPV) vaccination…