It was an open secret in the Labour Party that for the last year London Labour had been almost entirely subsumed to the Ken Livingstone campaign. Once the campaign ended – win or lose – that would have to change.
Sadly it seems that rather than moving past the infighting and favouritism of the past, London region is slipping back into some pretty bad habits.
Today London members will have received an e-mail from Fiona Twycross. Fiona is a London Assembly member and was writing to members across London to thank them for their help in getting elected (she was, along with three other assembly members – elected on the list system). Fair enough, you might say.
The thing is – Fiona is also a candidate for the upcoming National Policy Forum elections.
So why was Fiona emailing London activists – in any capacity – so soon before the NPF elections? Were other Assembly Members elected on the list afforded the same opportunity? Why wasn't this email sent by a staff member? (whoever is currently running London region for example). Is this email needed to be sent by a politician, then why not Len Duvall (the leader of London's AMs) or Ken Livingstone himself?
This may seem like I'm making a big deal over one email, but it's hard not to see this as a return to the fixing culture that in the past threatened to overwhelm the party – a culture that is rotten to the core and cares nothing for real party democracy or a level playing field for all candidates.
For most, it's a battle to get access to a list of constituency secretaries – let alone full membership contact. Profile is everything for these elections, and an email to the entire electorate is a huge opportunity that I doubt will be afforded to others.
These occurrences were part of the norm in years gone by. Certain candidates for party positions magically show up at delegate briefing sessions – meeting, greeting and getting elected. This builds up resentment towards party staff, because a small minority abuse their position to help their favoured candidates. Those who play by the rules are then attacked for a culture that they aren't responsible for – staff as well as members suffer.
Things like this prove that we are still far from a democratic party, living by our own values. If you are well acquainted with the right people in power, you get special access. That's precisely the kind of thing General Secretary Iain McNicol has to stop to restore trust in the party as he promised – because why would anyone ever try to get elected in a system that seems to clearly skewed in favour of the favoured?
This kind of behaviour subverts our internal elections and shuts out ordinary people from selection. It's an example of the Labour Party heading in exactly the wrong direction. The party needs to apologise for this "oversight" and explain how it came about.
And make sure it never happens again.
Update: I understand this email and the issues around it are likely to be discussed at the London Regional Board meeting which takes place this evening. It is to be hoped that the board take this matter seriously. The party can't just be within the rules – it must be beyond reproach.
More from LabourList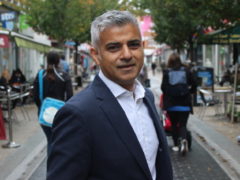 Comment
Below is the speech delivered by Sadiq Khan at the state of London debate. Thank you, James. It's…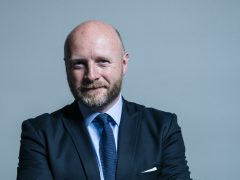 Comment
It is now time to bring Labour's security message into focus. As Keir Starmer signalled at the weekend,…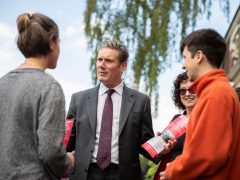 News
Keir Starmer has said Labour has "put to one side" the 2019 general election manifesto and declared that…