This is not the blog post I expected to write. I've been on the NPF for just under 2 years, and those two years have been filled with little but frustration and a depressing sense of going through the motions like so much herded cattle. First in Gillingham, then in Wrexham my hopes of having a constructive, proactive and meaningful part in Labour's policy making process were dashed.
So I set out for Birmingham with a heavy heart. Sure there had been some changes. We'd been given discussion papers quite early, and had even been allowed sight of the submissions from the CLPs and affiliates we were elected to represent. Both were revolutionary moves full of common sense and grown up, joined up decision making. Things that should always have happened but never did.
Still, one swallow doesn't make a summer, and so I wasn't expecting much. I knew we'd get the set pieces – a good speech from Ed and his usual excellent performance in the Q & A, but beyond that I was not expecting much.
At first things progressed much as I had feared. My first policy session was on the rather large topic of "Sustainable Communities" which takes in the work of DECC, Defra, Transport, Communities and Local Government and Culture, Media and Sport. This session had a hour scheduled to it. An hour.  To devise, test, examine, cost, cross-examine and finalise a range of policies for 5 separate ministries. Yeah, right.
So we did the usual dance. We all sat in a circle of chairs. We all got one go each. We gave an idea. Some were on housing, some on transport. A few on the Environment and climate change policy. The Shadow Ministers present nodded and responded. There was little hope or expectation of more. So far, so gloomily familiar.
There were interesting innovations though. Having a series of session on Europe was an excellent idea and was well managed with integration of our MEPs and shadow cabinet members to work together. And at the afternoon's plenary of the process, it became clear that there had been a sea change. That finally, attitudes so embedded they had barnacles attached to them, were beginning to shift. The anger and frustration voiced in the room didn't just belong to the delegates, but to the new Chair of the NPF and other officials. The next day's policy sessions were changed. Instead of repeating the big, vague policy sessions scheduled on the agenda, they became sessions to discuss the top two policies that had come out of the morning session in more detail. There would be discussion. Possibly even examination. Maybe one or two debates! What is this new Nirvana?
Ok, so let's not get carried away. The timing was daft, with tensions from NEC and NPF candidates occasionally on display. There's still plenty to be done. An extra hour to focus on housing still doesn't allow us a great deal of time to investigate policies in any depth. Promises about an NPF website and discussion forum where we could discuss policy between meetings remains vague and shrouded in "when it's a financial priority" rhetoric. Though my advice that a skills audit would reveal several Labour Party members who would be happy to work on such a service for free (volunteers don't have to deliver leaflets you know!), was well received. It might even get acted on.
The process is a long way from perfect. But it's also a long way from what I and others experienced in Gillingham and Wrexham. The staff and new Chair of the NPF Angela Eagle have been rightly praised for the changes already made, but I hope they know it's just a first step. It's a foundation to build a proper, working policy process that involves the elected representatives of members and affiliates, but it is not the end point.
I left Birmingham today with a spring in my step. But the words of John Cleese in Clockwork were echoing around my head too "It's not the despair. I can take the despair. It's the hope I can't stand". Expectations that couldn't get any lower have been raised. Let's all work together now to ensure that they are lived up to.
More from LabourList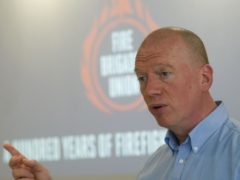 News
The Fire Brigades Union has called on the TUC to lead a "mass movement of non-compliance" with the…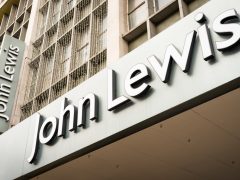 Comment
Nearly 100 years ago, the John Lewis Partnership was created after the founder's son, John Spedan Lewis, saw…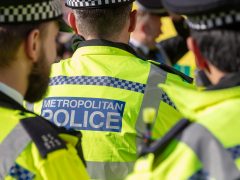 Daily email
"Fighting crime is a Labour cause," Keir Starmer declared in a speech setting out the second of the 'missions' that…