The rural idyll Olympics!
Were you one of the many people surprised to see Danny Boyle's designs for the Olympic opening ceremony unveiled yesterday? A design that recreates our green and pleasant land, with people and animals in the centre of the Olympic Stadium.
While it might not be what you were expecting Boyle's design surely captures some of the things that many people, here and abroad, most value about Britain – our rural heritage, our landscape, the rolling hills, the wooded copse, the farm animals grazing in the fields, the flower filled meadows of the valleys; all in all a countryside that has motivated many thousands of people, from left and right, to campaign to ensure it is preserved for the enjoyment, livelihoods and benefits of this and future generations.
And did you know that it was the Labour Party (under Atlee) that brought into being The Town and Country Planning Act, to ensure managed and thoughtful development rather than a free for all across the land? And that Atlee's government also created the first National Parks, while Hilary Benn, as Secretary of State Defra created the most recent, the South Downs National Park, in 2010). If you did, you are almost certainly in a minority.
Friends and comrades campaigning in rural constituencies have often told me that the people they canvass (of any political persuasion, or none) don't believe that the Labour Party could be that interested or have been that bothered about the countryside – but we were, and should continue to be so.
As Danny Boyle's inspired plan shows, the British countryside has a deep connection with Britons wherever they live, a connection held by the many. We only have to witness the membership numbers of the National Trust, and the RSPB. And as two of the largest mass membership organisations in the UK today, perhaps they also offer some lessons on the importance of national heritage, of biodiversity, of landscapes and all that makes up the natural environment to the revived policy review, particularly when we think about the issues of England and the many seats with a rural dimension and gaining a parliamentary majority in 2015.
We are the party of the Olympics – Labour should be clear that we are the party of the many in the countryside, as well as the many in the cities – that we are One Nation Labour.
More from LabourList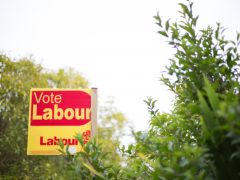 Comment
"It would be me being dishonest if I said we expected to lose," Harrow councillor David Perry tells…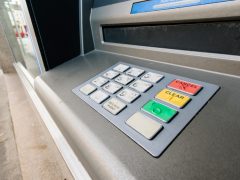 Comment
As bank branches across the country close and shops increasingly turn to contactless payments, the debate over access…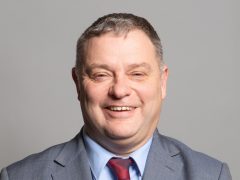 News
Mike Amesbury has quit Keir Starmer's frontbench team, telling the Labour leader that he would be resigning his…