For too long in the Labour Party there has been an acquiescence (if not complicity) in the fixing culture that pervades the party. That acquiescence was practised by those at the top of the party as much as anyone. And yet, with the power to change the poisonous ethos that flowed through the party, they did nothing.
Nada.
Rien.
Sod all.
It was unthinkable that senior party "managers" didn't know that our selections were being nobbled, stitched up and conveniently arranged. After all, every member in every CLP in the country knew. They knew fine well, and they let it happen, encouraged it – and often partook in it.
No longer.
After our coverage of NPF selection shenanigans in recent weeks, an internal email sent today (and leaked to Guido), by General Secretary Iain McNicol admonished staff for interfering in selections, saying:
"Although no rules have been broken, the spirit of the rules has been tested and the timings questionable. With NPF and NEC as well as Police Commissioner elections coming up, there is a lot of attention being given to these key selections.
Recently emails have gone out to members from some people seeking to gain positions in these elections. I must remind staff that helping candidates to contact members whilst they are seeking election unless it is part of your constituency responsibilities is not acceptable."
Good on you Iain. If you're serious about this, you have my support – and the support of members across the country who want to see fair elections not ballot rigging shenanigans.
That said, it's much harder to fix and stitch and nobble in the age of the internet. Sunlight, as they say, is the best disinfectant. It's good to see McNicol taking a firm line. I hope that he's true to his word. And LabourList will be making sure he is – because we'll be watching.
Every selection.
Every attempt to trample over members rights.
Every attempt to subvert democracy.
Every attempt to – lets be blunt – take the piss.
We'll be watching.
Because our party has been controlled by the fixers for too long. It's time to put it back into the hands of the people to whom it really belongs – the members. Or membership will fall, activism will diminish, a self selecting clique of Westminster insiders will run our party into the ground, and we'll end up as far from the electorate as we've ever been.
And I for one think that's a pretty crap election strategy, don't you?
More from LabourList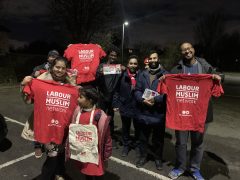 News
Labour leader Keir Starmer, deputy leader Angela Rayner and general secretary David Evans have issued a statement promising…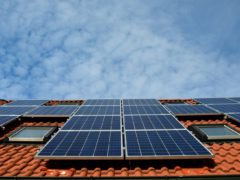 Comment
We all know that the climate crisis will require radical action at national and international levels. But there…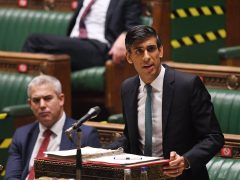 Comment
With any fiscal events, there are winners and losers, and the list of losers from this week's spending…