I was asked this week to contribute to a conference on 'progressivism' organised by the University of Nottingham centre for politics. It was held in the University of London's Senate House, the architectural inspiration for Orwell's Ministry of Truth. The Orwell connection proved very helpful as the assembled academics, writers and politicians grappled with the term 'progressive'. It was a term Orwell included in a 'catalogue of swindles and perversions' in Politics and the English Language. (Also listed were class, totalitarian, science, reactionary, bourgeois and equality.)
It is a word capable of adoption by virtually anyone. You couldn't open a left-wing magazine in the 1980s without seeing an advert for 'Progressive Tours', the Communist version of Thomas Cook, offering sight-seeing trips to Leningrad, Sofia or Bucharest. Only slightly less disingenuous is the modern attempt by Demos to forge a 'progressive conservatism', which like 'Red Tory' has utility only to explain the concept 'oxymoron' to a child.
There is a historical use, to describe the 'Progressive' candidates who took control of the London County Council (LCC) in the 1889 elections. This group of Liberals and Labour leaders included Tony Benn's grandfather John Benn, Harry Gosling, a founder of the TGWU and later a Labour MP, as well as various Liberal politicians. They were backed by the Fabian Society, including the member for Deptford Sidney Webb. Their platform was decent housing, schools, parks, sanitation and new public works, including County Hall on the south bank of the Thames, which was the home of London's democratic government until the Tories turned it into a MacDonald's.
But also the term denotes a broader meaning. At the conference, we heard about a survey conducted by YouGov which asked people about the word, and what it meant. There was a vague, warm feeling towards the term 'progressive'. But the respondents then seemed to project their own political values onto it. The same was true when asked to order a list of individuals and institutions in order of 'progressiveness'. The Royal Family came out top, and Jeremy Clarkson beat John Prescott. Devoid of real meaning, capable of adoption to any cause, but conveying a fuzzy sense of well-being, like a mug of hot tea: you can see why politicians use it so much.
I suspect I was asked to take part, alongside the likes of Jon Cruddas, Vernon Bognador, John Rentoul and Mary-Ann Seighart, was because I am a founder and contributor to Progress magazine. Progress was established in the mid-90s by those of us enthusiastic about what became known as 'New Labour' and the prospect of winning an election for the first time since 1974. I never liked the name of the magazine. It sounded too Stalinist, too redolent of five-year plans and tractor production figures. If I'm honest, it's never really grown on me, but I couldn't think of a better alternative.
I think my definition, studiously non-academic, disappointed the seminar. I concluded 'I know it when I see it'. The day before I had been to Jack Ashley's memorial service, and heard first-hand accounts of the causes and campaigns he championed. He shone a light on corporate and bureaucratic cover-up, scandal, and abuse of power, and won recognition for survivors of the Thalidomide scandal, wives who murdered their abusive husbands, the families of members of the armed forces who committed suicide or were killed in training, victims of contaminated blood products, deaf jurors, and  a range of other hidden and unfashionable causes.
Ashley was a 'progressive', in the sense that the LCC 'progressive' group was, by making lives more tolerable, ratcheting social attitudes away from ignorant prejudice, and turning the weapon of Parliament against privilege and property. On this definition, any politician who genuinely makes the world a better place for having lived in it can claim the mantle. Those politicians whose only 'achievements' are lists of committees, commissions and titles, cannot.
Running around my head for the whole day was a line from Wilfred Owen's Strange Meeting:
'None will break ranks/though nations trek from progress.'
After decades of economic, social and scientific progress, the assumptions of Owen's generation were that it would continue unabated until the problems of society had all been fixed. You could buy a box in the Royal Albert Hall to last 100 years. That fixed idea of progress was shattered by the First World War, and again by the Holocaust.
We ended the day where we began, with Jon Cruddas telling us he thought the term meaningless. As a word, it probably is. Only if you connect it to deeper values – individual liberty, social solidarity, fairness and justice – does it start to make sense. And as Tawney argued, the only true test for social policy is its impact on the individual. So to test the 'progressiveness' of, say Lansley's health reforms, Duncan Smith's welfare reforms, or Cameron's economic policy, look around your neighbourhood and ask yourself is it getting better or worse.
More from LabourList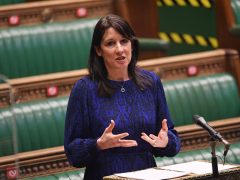 News
Rachel Reeves has declared that there is "no doubt" the Labour Party is "winning the battle of ideas"…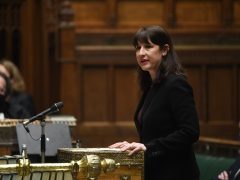 Comment
Below is the text of the speech delivered by Shadow Chancellor Rachel Reeves in response to the government's…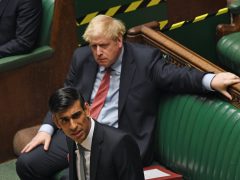 Daily email
Rishi Sunak is to bring forward additional cost-of-living support measures today, expected to include Labour's proposal of a…