The left has always been strong on protection for the vulnerable but all too often this comes at a high price for those who are on the receiving end of support. The experience of individuals and families who depend on state support is often one of disempowerment and a loss of control. Their lives become shaped by services, dictated by petty rules and regulations and dominated by professionals, with little recognition for their role as experts in their own lives or their goals for what their lives could be. They become defined by the services they use rather than by the people they are.
Labour needs a new conception of the state as a partner rather than a protector, recognising the expertise and assets that individuals have to solve some of their own problems. This is not about withdrawal of the state but a change in the relationship between the citizen and the state, to one in which individuals and families shape the support that they receive to meet their own needs.
This new relationship would be powerfully demonstrated by Labour support for personal health budgets for everyone with a long term condition who wants one. These are conditions like cancer, arthritis and depression that affect the way people live as much as their state of health. Take Claire, as an example. She has significant mental health problems and has been frequently admitted to hospital over the last four years. But being the recipient of over £100,000 of NHS support a year has done little to keep Claire well. With a personal health budget to purchase a laptop, a gym membership and a college course alongside some traditional services, she is managing to stay out of hospital, learn new skills, regain some independence and rebuild her relationship with her family, at less than a fifth of the cost.
Giving individuals with long term conditions greater control of the support available from the NHS through a personal health budget would refocus the NHS away from narrow symptom management to allow individuals to improve their health and wellbeing as they see fit, drawing on professional expertise as necessary but recognising people are experts by experience. Instead of buying services for people, individuals would become purchasers in their own right, forcing the market to respond to their preferences and not the block purchasing of central commissioners. This shift towards partnership between the citizen and the state will be essential in securing the future viability of the NHS as a service free at the point of use, as well as signalling a change in the role of the state.
Vidhya Alakeson is Research and Strategy Director at the Resolution Foundation, writing in a personal capacity.
This article was originally published in the Fabian Society's Summer edition of the Fabian Review. It forms part of the Fabian Society's Next State project. We'll be publishing other articles from the series this week.
More from LabourList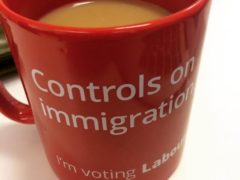 Comment
All the noise coming from Labour around immigration over the last few weeks has revealed an essential truth…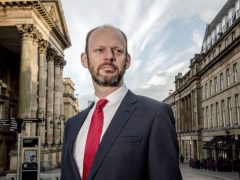 Comment
Jamie Driscoll has said he has received "literally thousands of messages of support" following the decision to exclude…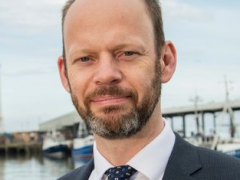 Daily email
Parliament returns from Whitsun recess today and the House of Lords will be discussing the government's illegal migration…