What do the (limited) return of Tony Blair and Labour's by-election loss in Bradford have in common? An abundance of apathetic voters.
Perhaps it was a one-off, thanks to how George Galloway was able to exploit local conditions, but Bradford also points to a larger, looming danger for the party.
While the Conservatives have become largely confined to Southern and rural areas, Labour – as the only truly national party remaining – faces insurgents in Wales, Scotland, N. Ireland and independents elsewhere. And sometimes they are better at mobilising apathetic voters than Labour is.
You've no doubt heard this statistic countless times before: between 1997 and 2010, the Labour party lost five million voters. Some died, some started voting for other parties, but the vast majority simply stopped voting.
Why have they stopped voting? What would get them to return? Is it even possible to mobilise them?
These are some of the questions we hope to ask and eventually answer through Five Million Votes – which officially launches today evening.
We say in our mission statement:
"We believe strongly that triangulation, whilst successful in the 90s, has reached its limits. Instead Labour must find new ways to reach out to people who share our values but do not currently support our party electorally, starting with the five million voters who left Labour between 1997 and 2010.

We do not believe this will be an easy path, but success depends on labour winning back voters who chose to support the Tories, the Liberal Democrats and others; and also those who simply stopped voting.

This is a tough challenge that will certainly involve a change in Labour's culture and practices that – in our view – is long overdue."
This is not an ideological grouping and we do not place ourselves on the left or the right of the party.
Indeed, Ed Miliband said at the Progress annual conference:
"Whether we succeed or fail, I am committing today that we will embark on the biggest drive to register new voters in a generation.

In the coming years, we should knock not just on the doors of people we already know vote Labour, but also on people we haven't contacted for years.

Let us make 2015 a change election, and set a target of making voter turnout at the next election the highest since 1997."
That speech received a thunderous ovation then. Reaching out to people who left the party after 1997 isn't a left-right project: it should simply be an essential project.
The triangulation of the past, which assumed that left-leaning voters would have nowhere to go, and Labour could win simply by appealing to floating Tory voters, is a strategy that ran out of steam in 2010. Labour's traditional supporters did not come out and vote, while floating voters saw through the cynical vote-grabbing exercises.
We want to ask why those voters left the party and what it would take to attract new voters to Labour, many of whom may have never voted for years.
And neither do we have ready-made solutions. We want to ask and debate those questions, and create the space to push to discuss a new style of Labour politics. We hope you will join us.
More from LabourList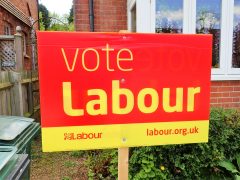 Comment
Rishi Sunak announcing a windfall tax on oil and gas firms this week is a clear vindication for…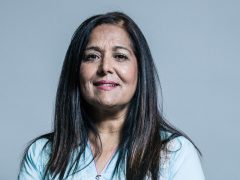 Comment
Boris Johnson's Conservative Party won a mandate to 'level up' the UK at the 2019 general election. The…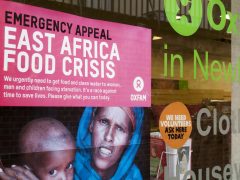 Comment
Someone in East Africa dies of hunger every 48 seconds. This is the result of the imperfect storm…