Decent employers know that it makes sense to give trade union reps time off in order to represent workers, negotiate with employers and attend meetings with managers – among a raft of other things. A widespread practise, it was not controversial issue until the hard-right of the Tory Party and various unaccountable right wing pressure groups decided this was an issue ripe for misrepresentation and mischief making.  Why call it trade union facility time, when you can call it "taxpayer funding of trade unions"?
Regularly pumping out misinformation about the expense to taxpayers of facility time these right wing groups are using a classic diversionary tactic. Some Tories hope that if they can peddle enough misleading information about trade unions, people will pay less attention to the real source of service cuts and growth-strangling economic policy – the Tory led government itself.
Unfortunately, these extremist views are in danger of influencing Government policy.  The Cabinet Office is in the process of producing a policy paper on the use of facility time in the civil service.
The danger is that the Government will fail to hear the sensible voices of employers and trade unionists.  The TUC has already published research on the value of trade union facility time , and a new report for UNISON by Nat Cen Social Research  – an independent organisation that works for Government departments and operates a research ethics committee system to oversee its work – highlights the particular value of workplace reps in the public sector.
The report, based on three focus groups and 129 written submissions from both trade unionists and employers, revealed that facility time provides the following benefits:
Provision of a ready-made structure for meaningful consultation and negotiation saving organisations money and providing reassurance to members that their views are valued in decision-making.
Facilitation of partnership working with trade unions that improved workplace relations and the reputation of an employer as 'a good place to work'.
Earlier intervention in relation to complaints, grievances and disciplinaries preventing escalation into more serious problems; thereby saving organisations and taxpayers money by reducing the impact on staff time and possible legal costs.
Better communication to manage change during restructuring and redundancy processes; thereby improving understanding of decisions, minimising negative impacts and reducing the number of working days lost through industrial action.
They also concluded that giving reps time to complete their duties helps them to focus more on their duties, prepare better for discussions with managers and build up relationships of respect trust with managers over time.
The report also shows how facility time can help in certain situations – especially important given the scale of the cuts hitting the public sector. Here is one example form the report  describing how facility time minimised the impact of cuts in local authority library services.
"The council had to reduce its staffing numbers due to central government finance settlements. The trade union worked with management to avoid compulsory redundancies, put support packages in to enable redesign of services to protect the frontline; exercised council's legal requirements without any challenge saving money and upset. Worked with staff to move people into different careers that benefitted the Council and the local community. The trade unions had local knowledge and was responsive to ensure the Council met its requirements without industrial unrest in a very difficult situation"
This important new research gives the lie to the political propaganda put about by the right wing pressure groups. Trade Union facility time is the rock on which constructive workplace engagement is built.  It would be folly in the extreme for the Government to do away with it.
Gavin Edwards is a policy officer for Unison
More from LabourList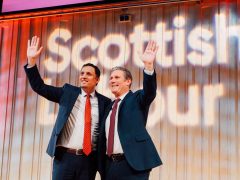 Daily email
Rutherglen: Will Labour win – and would it really signal Scottish revival? Starmer is hitting the campaign trail…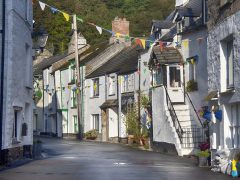 Comment
Labour has promised a 'Take Back Control Bill' in the first King's Speech. Aimed at England, it must…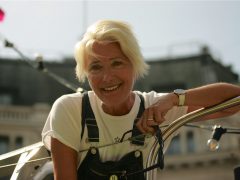 News
Almost 100 climate activists, experts and campaigners from around the world have written to Labour leader Keir Starmer,…