One of the defining characteristics of those on the extreme right and left of politics is the inability to appreciate irony – and the reaction to Julian Assange's proposed extradition presents a classic example.
Defending a man who espouses freedom of speech (but is content to claim asylum from a country that has passed sweeping laws to restrict the press) is an irony indeed – but one that's seemingly lost on the Occupy movement.
As usual the twin slogans of "imperialism" and "colonialism" are being thrown around like political confetti; and, as usual, Occupy's rhetoric is divorced from reality.  The UK is obliged under international law to extradite Assange to Sweden, where he faces allegations of rape.  The spectacle of those leaping to the defence of someone evading trial for one of the most serious crimes should be offensive to anyone who believes in truth, justice and the rule of law.
When it comes to the United States there are some on the left who adopt the very same "the enemy of my enemy is my friend" attitude that the US government itself held as a central tenet of its foreign policy during the Cold War; a policy that caused untold misery and bloodshed in Latin America.  There's another irony in there somewhere.
Ecuador has been slammed by Human Rights Watch and Index on Censorship for clamping down on press freedom and freedom of speech.  Journalists have been prosecuted under sweeping defamation laws which make it effectively illegal to criticise the president and other public officials.  These laws allow for prison sentences of up to three months for those who "offend" public officials and two years for those who "offend" the president.  Critical radio and TV stations have been closed down in what critics call "politically motivated" actions, and frightened journalists have fled to (guess where) the US to protect themselves from prison sentences condemned by human rights groups.
But the real icing on the irony cake here – and believe me, comrades, it's thick, if not delicious – is that the Ecuadorian police regularly misuse anti-terror legislation to clamp down on social protests.  Haven't we heard this very complaint made a little closer to home, by the very same people currently encircling the Ecuadorian embassy?
Let's be clear; Ecuador's government is no friend of freedom, democracy or human rights.  For anyone on the left to defend it because it dresses itself up as left-wing and anti-American is fundamentally wrong.  As for Assange, those who so readily jump to defend the right of a suspected rapist to evade the legal process need to take a long, hard look at themselves.
Tom Copley is a member of the London Assembly. He writes here in a personal capacity.
More from LabourList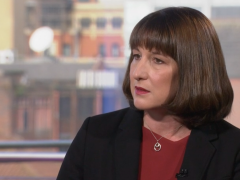 News
Rachel Reeves has argued that banning emergency service workers from going on strike is the "wrong solution to…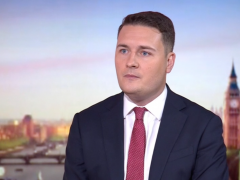 News
Wes Streeting has pledged to maintain key standards for patients and argued that targets are "vital" to ensure…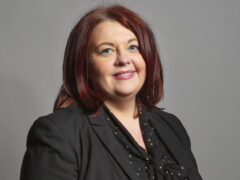 Comment
"We've had 12 years of a Conservative government who, quite frankly, are failing the people of this country…