As the summer haze begins to disappear, children return to school and swimming costumes are put away for another year, the Westminster village (like Brigadoon) will yawn and wake up. Politics will once again come to dominate the pages of newspapers as sporting achievements begin, like a moon, to wane (notwithstanding the 10 days of Paralympic power and grace that will shake up attitudes to disability and discrimination – I hope).
Whilst we have the shuffle board game on the decks of a large ice bound ship to look forward to, and then the party conferences, we have only a few weeks to go until November 15th when a whole cohort of quasi presidential politicians will be elected to run our local policing and crime services. With the Electoral Reform Society predicting turnouts of less than 20%, there is all to play for. The winners will be the parties who can get their core and new votes out. It is as simple as that. And it is a standing start for pretty well all the political parties as the media have only had muted interest so far. While there has been much #PCC tweeting, most people have yet to know these elections are happening, let alone what the issues are.
If Labour is to win the majority of the PCC positions (and I think that is possible), this is now the time to get organised and get out there! Here are my suggestions for what the campaigns need to address:
We need to nail the Olympic G4S debacle and impending similar police outsourcing on the Tories. Some Tory candidates will try to pretend that they won't outsource. But we have to make the case loud and clear that they are ideologically wedded to privatisation. And we can no more trust their promises on no police outsourcing as we could not trust their 'promise' not to reorganise the NHS and set it up for privatisation. We need to make this election in November a moment when the British people get to have their say on the privatisation of public services – "¡No pasarán!" should be the cry. If you show most people a photo of an epaulet with G4S and Lincolnshire Police side by side – they will shudder. We did not get to vote on the privatisation of the NHS – let us make 15 November a proxy vote to say 'no!' then.
We need to talk about the issues that matter to local people and how Labour PCCs will address these effectively. This naturally includes neighbourhood policing, anti-social behaviour and the fear of crime. We need to show that being tough on crime and the causes of crime works – and works well. (See this excellent piece about how New York tackled its crime levels: The transformation of New York City, piece by piece)
We need to build solid links with a whole rainbow of community groups, many of whom will see and suffer what happens if Tory PCCs are elected. These are communities of interest as well as geography. As I wrote before, we need the Trade Unions to be out campaigning and sharing information with their members as well.
We need to be clear about what we should say about second preference votes. A good number of such votes went to minority candidates in the London mayoral elections. I am not sure and perhaps someone has done the maths, but perhaps Ken could have won with just a few more sensibly placed second preference votes. Our manifestos need to address this clearly and loudly.
Now is the time to be garnering celebrity support. I am assuming this is being done at a national level – but local levels will be just as important. Who are the well-known and well respected people in each police area? How can they be brought on board to support local Labour campaigns?
Social media is critical. Of course only a minority of the country are active tweeters but many more are on Facebook on a regular basis. Does each campaign have a social media team to keep the messages out there and up there for people (especially young people) to see? Where are the viral youtube vids?
I think it is fair to say that as yet this impending referendum has not quite gripped the enthusiasm of Labour activists. This is for a whole range of reasons not least that we are very worried about concentrating all this power in the hands of one individual. The costs are another issue of course. But, as I have said before, we are where we are and if we don't get organised and get out there soon, the Tories will slip almost silently into PCC shoes up and down the country. We cannot let this happen! This election will come only a few months before next May's elections and the groundwork done for November 15th will help for the next general election – however soon that may be. There are many reasons to make this election a vote to destabilise the coalition. We are not only fighting to get Labour PCCs elected, but we are also fighting the next elections too. As I said before, this is time to pull out the stops.
And we need to deal with all the independent wannabe PCCs whose only refrain is 'keep politics out of policing'. The short answer is that policing always has been and always will be political. Not of course at the level of who gets investigated etc. But in matters of where resources are allocated and how police are held to account, this is a matter of politics. We have to show how our candidates not only have great credentials to become good political and professional PCCs but also explain how risky it would be to elect independents to positions of great political power where they won't have the ballast of a movement behind them. This ballast will keep Labour PCCs focused on policing for the many not the few – whereas independents risk being pressure-cooked by the Home Secretary, ACPO or their local Police and Crime Panel.
Each campaign needs a Freedom of Information strategy so that key items of information can be released in time for the election. I am hoping that my request for the G4S / Lincolnshire Risk Register will be resolved before 15/11/12. This has been a long haul and the matter is currently in the hands of the Information Commissioner. But what information needs to be found out locally?
And finally, we need to build common cause with the police service itself – the hard working police officers, staff and volunteers. Many of them are not allowed to be politically active – and many others are not that way inclined. But we need to help those who need helping, to see what the consequences of a Tory PCC will be. They will vote (probably in higher numbers than the general population) – and they have families and friends too. We need their votes.
The elections in November are, put simply, too good an opportunity to get across Labour's message on policing, community safety and wider public service improvement, to miss. If we let the Tories win, be afraid, be very afraid… These elections can help to Refound Labour.
More from LabourList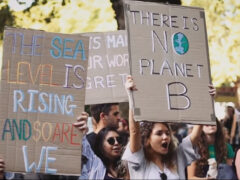 Comment
If the past two years have taught us anything, it is that there is still a lot of…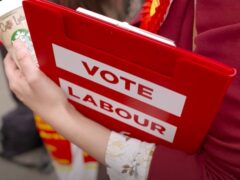 News
Aspiring Labour MPs can now apply for selection in all remaining seats without prospective parliamentary candidates, with the…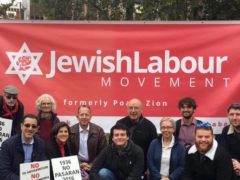 News
An academic and former Labour councillor who called for someone to "blow up" a one-day conference planned by…