Like most people I will miss the Olympics and Paralympics when they're finally finished. Our seven year, £9bn gamble has, surprisingly, united a nation and collectively given us the confidence to believe we can do things. Successful things.Things that make people from around the world go, "Cool."
So that's all good then.
Yet one of the most striking things to come out of the Olympics was probably something too easily missed: just how much love was nation's flag getting? Did anyone else notice it? It has been everywhere. People waving it, holding it, wearing it…all with happy smiling faces.
It is quite odd to think of Britain comfortable with its flag. We so often struggle with national identity, endless debates about 'Britishness', so during the Olympics I can't have been the only one who secretly thought: "all this flag stuff…so this must be what it's like to be American!"
Don't forget that the nationalism we're more used to has nothing to do with Great Britain or (for more complexity) the United Kingdom. It is about flags that separate us or campaigns to break up the Union or the ugly racism of the BNP/EDL.
This, instead, was nationalism to make us smile and allow us to dream.
It didn't seem like we needed to explain our pride for the red, white and blue. Whether you were Mo Farah, Jessica Ennis, Chris Hoy or Nicola Adams the crowds cheering you on and waving their Union Jacks were not worried about whether you 'looked British' or 'sounded British' – you were just their champion.
That means a lot. Like many British citizens, I've got quite a complex background. Father's Sicilian (note how he rarely says he's Italian…) and my mother's Goan (a former Portuguese colony in India that feels more European than the rest of the country). Too often being asked if you're British is accusatory and too hard to answer, as if doing so means denying everything other cultural pull (it would be so odd to not cheer the Azzurri during the World Cup!).
But then Eric idle danced with Indian dancers on top of a giant Union Jack at the Olympics closing ceremony and it didn't seem like a problem anymore.
If London 2012 was actually about more than just sport; if it was a celebration of everything that makes us the nation we are and shows what we could be, aptly wrapped up in a blue, red and white flag – then that's something we should hold on to.
That doesn't mean forgetting all that has gone before, or to whitewash the challenges we face, but just to realise that sometimes we are one nation, united in common purpose. If only to win more Gold medals than the Australians.
For most people that is far healthier than getting hung up about whether everything is left- or right- wing. So why don't we embrace it more?
More from LabourList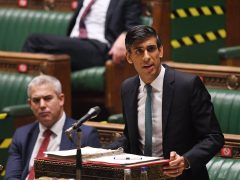 News
Rachel Reeves has declared that the resignation of Lord Agnew, over what the anti-fraud minister described as the…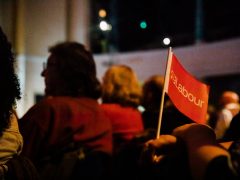 News
Martin Forde QC has sent a letter to members of Labour's ruling body today telling them that his…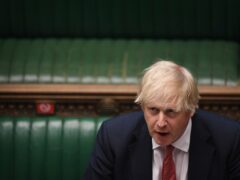 News
Boris Johnson has been warned that his government's planned increase in National Insurance contributions, which is set to…