It's been a heady couple of weeks for Labour members and supporters. Our party is riding higher in the polls than it has in years. The Conservatives have been tearing themselves apart over Europe and Lords reform, while Nick Clegg's pronouncement yesterday on the boundary review has been hailed as a death knell for the Coalition. To top it off, we've got an unexpected by-election coming up in a marginal seat with a strong local Labour candidate and the Tories in disarray. Suddenly, it all seems to be coming up (Labour) roses.
All of this optimism can be great, if it spurs people on to knock on doors, deliver leaflets and come up with creative ideas for our next manifesto. But I fear that the party, and the Labour blogosphere particularly, has become somewhat hysterical over the past week or so about the crashing end of the coalition and our glorious return to power.
Let's be clear, the Coalition is going nowhere just yet. Neither party is in a fit state to contest an election right now, and clearly neither can go it alone. Right now, the numbers in Parliament don't stack up for the Tories; a withdrawal from coalition with the Lib Dems would make it incredibly difficult to strike bargains on passing the Budget, let alone the party's legislative programme. David Cameron is steadfastly clinging onto George Osborne, despite the latter's spiralling unpopularity, due to personal loyalty. The Lib Dems, too, have little choice but to continue. Pulling out of the coalition at this stage would lack credibility, as the party has already made major concessions on tuition fees and the NHS without anything significant in return. The party's unpopularity is such that they face near annihilation in the next election, given current opinion polls. Their best option right now is to stick it out and fight for a major concession on one of their manifesto commitments in 2014, which they can point to in the run-up to the next election.
The most likely outcome at this point is a renegotiation of the Coalition Agreement. The two parties have already carried out most of the reforms which they agree on, with the remaining provisions of the agreement more controversial. Immediately after Party Conferences might be a sensible time for this to happen, giving both of the parties a chance to bang their drums individually on a national stage for a week before getting down to the serious business of hammering out a consensus. Each of the parties needs one big policy concession from the other, so we're likely to see a scaled-down legislative programme for the second half of this Parliament with a couple of big splashes.
The Coalition may be an unhappy marriage, but it's a marriage nonetheless, and one that both parties are determined to see out to the end. Labour, on the other hand, is in a good place, but there's a long way still to go. To win back a majority, we've got to first win Corby, and Manchester Central, and Cardiff South and Penarth. We've got to increase our representation in the European Parliament in 2014 and see off the UKIP threat. We've got to complete a fraught and opaque policy review process and originate a manifesto with enough radical ideas to provide a clean break from our unpopular last Government and galvanise disaffected voters and non-voters alike to come to Labour. So let's enjoy our poll lead while we can, but there's a lot of work still to do before 2015.
More from LabourList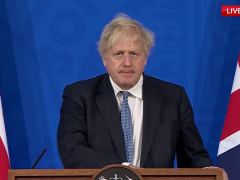 News
Three in five people feel that Boris Johnson should resign following the publication of findings relating to the…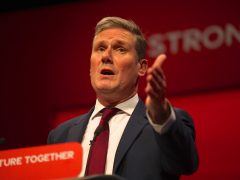 Comment
Below is the full text of the speech delivered by Keir Starmer in response to a statement from…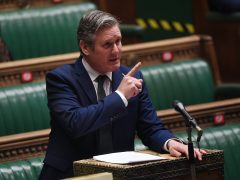 News
Keir Starmer has told Boris Johnson that "the game is up" and urged Conservative backbenchers to remove the…