The Coalition government's economic strategy appears to be deteriorating by the day but we cannot rely on George Osborne to push Labour into power at the next General Election.  The latest borrowing figures show that public sector borrowing rose £0.6bn in July compared with a fall of £2.8bn a year ago.  The recent rise in borrowing was driven by lower tax revenues from companies and higher government spending, including on benefits.  Corporation tax receipts were probably affected by renewed recessionary conditions as well as a gas leak in theNorth Sea.  Last November, George Osborne had to scrap his ambition to meet his fiscal targets before the next election and instead committed to a further £15bn of unidentified spending cuts after 2016/17.  In such circumstances, it is no wonder that Labour is ahead in the polls but we should be much further ahead.  Coalition economic failures will not be enough to catapult Labour back into power.  Labour has to get it right on public spending to regain the full trust of the country.
Should we have any doubt about this we should look at how people view the ability of Labour to deliver in government.  The second thing we need to do is think ahead two or three years.
Ipsos MORI records this month that while there has been a slight reduction in pessimism about the economy, most people expect either no improvement or a deterioration in the economic outlook.  Yet YouGov recorded this week that the Conservatives and Labour are more or less level-pegging when people say which party would best manage the economy.  An earlier poll put the Conservatives in the lead when people were asked which party was most likely to take tough decisions.  For Labour, the context is that the financial crisis was our equivalent of the 1992 exit from the European Exchange Rate Mechanism.  That event undermined Conservative economic policy.  We can argue endlessly that by international standards the public finances were relatively healthy before 2008, as indeed they were.  However, Labour had allowed its economic credibility to erode in the run-up to the crisis while people were experiencing falling living standards.  Recent steps, such as the encouraging words about forming a national investment bank (as I advocated last year) are important.  We need to show that the belief that Labour cannot sufficiently control spending is unfounded.
If we look forward to the next General Election, there is a very tempting strategy for Labour to adopt.  It is simply to dust down the 1990s strategy and promise to follow whatever constrictive spending plan the Coalition/Conservatives propose, focusing instead on a battle about choices in public spending and maintaining that we will be fairer than our opponents.
This will not be sufficient.  Such spending choices might be important but they will limit our campaign to the micro policy level and concede the macro agenda to the other side.  What worked in 1997 cannot simply be repeated.  Besides, Labour spent years developing a reputation for prudence.  This time around, faced with an economy growing slowly at best perhaps and two political parties offering to cut spending, there is no guarantee that people will choose Labour. It is also unlikely that we will face a Conservative Party stuck rigidly to the current economic policy, whatever the rhetoric.  The good news is that our economic strategy is being run by people who saw a return to credibility last time around and know what it takes.  Ed Balls for example has been robust on refusing to reverse Coalition spending cuts across the board.
Today, Labour needs to convince people that it will not only prevent spending getting out of control but ensure future spending is effective.  Stella Creasy was right to say we need to review all spending.  Labour needs to make an extra effort to show we will be a wise steward of peoples money.  That is not the same thing as saying we will bind ourselves to Conservative/LibDem austerity.  It must mean some sort of guarantee that spending will deliver and that spending that does not produce results will be cut or focused elsewhere. It would have to come with the promise of independent monitoring, probably by a beefed up National Audit Office.  Such an Effective Spending Guarantee should be a major pledge at the next General Election.
Stephen Beer is author of The Credibility Deficit – how to rebuild Labour's economic reputation and is an investment manager at the Central Finance Board of the Methodist Church.  This article represents his personal opinion.  He blogs at www.stephenbeer.com .
More from LabourList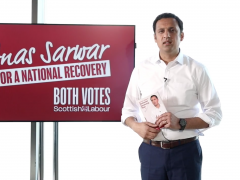 News
Scottish Labour leader Anas Sarwar has warned the 'Progressive Britain' conference today that his party's performance on May…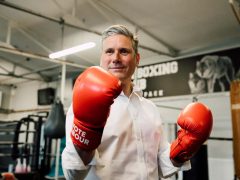 News
Keir Starmer has declared that Labour must "change our party to change Britain" and made the case that…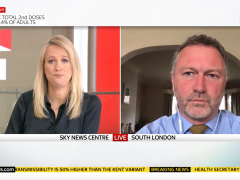 Video
Sophy Ridge on Sunday Shadow Communities and Local Government Secretary Steve Reed backed the easing of Covid restrictions…