Last week's news that, like all parties, Labour's income was down in 2011, comes as no surprise, as we'd just spent rather a lot of it on a general election – but nevertheless, sorting out party funding remains a major challenge. Labour's new Commercial Director was due to start in post last week – there will have been many responses to Louise Mensch's news this morning, but his is likely to have been "damn, that's gonna be expensive."
The kind of cash-for-access soliciting of donations 'exposed' (as though we didn't all know it went on) earlier this year needs to become a thing of the past – if there are fifty shades of grey area, this behaviour is definitely towards the 'corruption' end of the spectrum. The worry is that the coalition parties will take the excuse of a wide-ranging reform of party funding and use it to shaft Labour on trade union donations.
In April Ed Miliband made the 'offer' of a £5000 cap on individual donations – something that would hurt us in the run up to general elections, as well as preventing the Tories from being able to promise that if you slip them a quarter of a million pounds you can chat to the PM over nachos. But the coalition parties rejected it on the grounds that it didn't touch the £8m annual income Labour gets from the trade union political levy payers.
That was a few months ago when all three main parties realised it was in the interests of us all to aim for a point at which the public does not see 'politician' as another way of saying 'money-grabbing bastard', and as a result Nick Clegg convened all-party talks on the subject. Since then, as the focus of political reform has shifted (i.e. to Nick Clegg tearfully insisting that since he didn't get the Lords reform or the Kinder Egg he was promised, he is not going to tidy up the constituency boundaries, and he doesn't care if he gets sent to bed early), we've heard little about it – but that doesn't mean it's gone away.
Peter Wheeler pointed out on LabourList yesterday that we'll soon have to deal with trade union ballots to renew the political funds. If that's a debate we only need to have within the unions, it should be a winnable one – but we should be prepared for more interference than that on the issue of trade union funding.
So what about Labour's other income streams? There's membership, of course. As you'll have seen if you read the story above about our fall in income, our rate of membership increase drastically decelerated after the post-election frenzy and leadership election boosts of 2010 – we gained 38000 new members that year, and, apparently, 39 further new members in 2011. That's quite a drop-off, and although a lot of it will be down to the rapid exits of those who only joined to vote in the leadership election, and the disappointment of those who were hoping Ed's first act as leader would be to reinstate the old Clause Four, I certainly wouldn't discount more practical concerns. Many of the new members we gained in 2010 joined at a reduced membership rate – I seem to remember there was a 1p rate at one point – and were catapulted up to the full cost when their first year of membership was up. Few of us have much disposable income to play with these days, and if a member hasn't been engaged in the party in their first year, you can hardly blame them if their direct debit to us was the first one to go.
The +1 campaign, encouraging each Labour member to sign up a friend, is a good idea, since I'm led to believe that unlike me, most of our members know at least one person from outside the party. (I can't help with this one. I'm all recruited out. All of my friends are either party members, former party members, or never going to be party members. My mom's a member, my grandparents are members, my adult sisters are all members, my nine-year-old sister can play The Red Flag on the violin and my kitten's called Kinnock.)
But beyond the membership rate itself, we need to improve what we're doing to raise funds from our members and supporters. With a by-election due in Manchester on top of the police commissioner election, we're getting back in the swing of raffles and auctions for signed whisky bottles and copies of Tom Watson's book. But what else? As Emma Burnell pointed out a few months ago, there are a number of organisations in the UK and abroad from whom we can learn in terms of member-led fundraising – not only how to get our members to cough up for the cost of leaflets, but also how to ensure that they feel a part of the campaigns they contribute towards. There's a balancing act here – if we hold a fundraising dinner where the tickets are £50, we'll raise some money, but we'll also exclude a lot of our own members from attending.
I believe the key here is variety – we need opportunities for contributions of all sizes, and I'll be interested to see what John McCaffrey comes up with. In the meantime, if you're looking for someone to raise funds for you locally, there are more than fifty people registered on Labour Exchange with the skills to help you out…
More from LabourList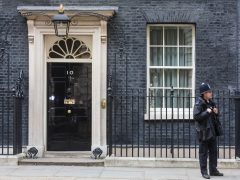 Comment
Low-paid cleaners in East London came together in 2001 with their churches, mosques and community institutions and began…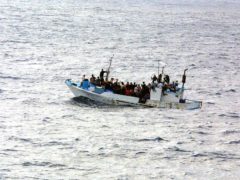 News
Civil service union leader Mark Serwotka has said union members are "sick of clearing up the mess" caused…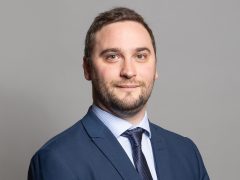 News
Former Conservative MP Christian Wakeford, who defected from the Tory Party earlier this year, has joined Labour's frontbench…