It's just over a month since the results of the Labour Party National Executive Committee elections were announced and, now the dust has settled, it's important to look at the party's priorities over the next two years.
Firstly, though, it's clear is that the recent ballot was a shambles. Some members didn't receive ballot papers; some received them after the dead-line for return-even after it had been extended! We pay the balloting company a fair amount to organise these ballots and the NEC needs to ensure that future ballots are properly organised. It's hard to be a democratic party if we can't organise an internal election properly!
The next NEC elections will probably be in mid 2014-possibly, but not definitely, less than 12 months from a General Election. An election that Labour quite simply HAS to win. The NEC has a major role to play in ensuring that both politically and organisationally the party is in a position to win.
A key part, in fact a legal necessity, of winning elections is to have a candidate. And candidates need to build a relationship with  people in their constituencies and lead our campaigning. At the last General Election it was clear that where good candidates had time to build that relationship we did better than where candidates, for whatever reason, were picked at the last minute. The Tory boundary proposals and now the potential Lib Dem reaction to yet another "betrayal" (and they should know about those) have caused organisational problems but we need to bite the bullet and get on with the process.
We face some important  electoral challenges with Police and Crime Commissioner elections, which no-one wanted but have to be won now they are here, and County Council Elections in England which, as well as being vital in their own right, will see a real contest in some of the major General Election battle-grounds.
Personally I am keen to see that the NEC better represents our members so I will be continuing with the campaign to ensure we get a stronger  degree of regional and national representation and accountability. To have a position where there are no elected members from Scotland, the North of England, Wales, the midlands, the South West or Eastern England is just wrong and needs to be changed.
There will also be ballots on the future of Trade Union Political Funds and it will be important that these are won and won well if working people are to continue to have a political voice.
Next year will see a real stepping up of theory attacks on the welfare state safety net – watch out next April for the cuts to housing benefit, council tax benefit and the abolition of the Disability Living Allowance – arrears, evictions and homelessness will go through the roof. We need to further develop and campaign for the economic alternative to the current madness.
Ed Miliband has done an excellent job of confounding the naysayers and we are now in a steady opinion poll lead (but can't take anything for granted ), the coalition is clearly struggling as the Lib Dems will need to move away from the Tories at some point soon and the Tories themselves are being forced to look at Boris Johnson as an alternative to Cameron – the Barbara Streisand option – send in the Clowns.
We need to ensure that by mid 2014 we are in a commanding position to win the election – and as a bonus that in the Euro elections we in the North West and in Yorkshire put the BNP candidates back in the bin.
More from LabourList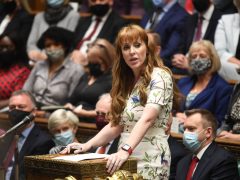 News
Angela Rayner has accused Boris Johnson of "watering down the rules to save his own skin" after the…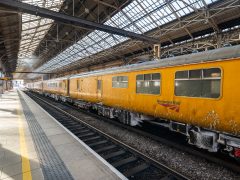 Comment
Network Rail, the company that owns and maintains Britain's railway infrastructure, has recently announced plans to cut over…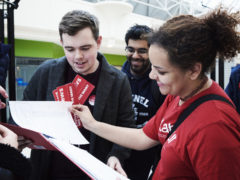 Daily email
The leadership of Momentum, elected in 2020 on the 'Forward Momentum' platform, promised change. And they now reckon they've…