This week Rob Williams argued in his article on coastal towns that they were a key battleground for the next General Election and an opportunity for Labour if they can find the right policies to appeal to these communities. I don't disagree, but what are the policy answers for these communities?
There are 17 constituencies in England that Labour gained from the Tories since 1997 but that are now all lost again. From Blackpool and Morecombe in Lancashire, to Scarborough and Lowestoft in the east, to a string of seats on south coast from Dover to Falmouth – these all went Labour with a swing half as much again as the national figure in 1997. However the same volatility repeated itself in 2010 when the swing to the Tories was also 50% higher than the national average.
So what is going on? Why are these areas so electorally promiscuous?
The 2007 report from the House of Commons Communities and Local Government select committee identified the common characteristics of coastal towns: "physical isolation, deprivation levels, the inward migration of older people, the high levels of transience, the outward migration of young people, poor quality housing and the nature of the coastal economy".
An older demographic is normally more electorally loyal through thick and thin. The large transient population living in bedsits and coming for the winter to stay in holiday lets, is an electorate most likely to stay at home. These two groups should stabilise the vote, but they appear to be outweighed by a highly disillusioned working population.
By definition these communities are physically on the periphery. They are on the edge of high value economic activity and are dominated by low pay sectors such as tourism and care. The biggest employers are often the NHS and the local council. Working people here benefitted from the national minimum wage but not the City-Regions approach to economic development, and they relied on the sorts of intervention that only the Regional Development Agencies were capable of.
The working poor are understandably more volatile in their voting behaviour. They feel distant from the business, media and political elites. They see the successive scandals amongst politicians, bankers and journalists that reinforce the notion that what goes on in London is for "them" and not for "us". Local house prices are artificially high because the same elite have pushed up prices in pursuit of their holiday homes. Local services are stretched because their councils are funded at the same rates as shire counties, despite coastal communities having to support large numbers of elderly and transient people.
I still live in Weymouth, the town I represented in Parliament from 2001-2010. Working families around here feel let down. There are very few large workplaces and union membership is low. Politics makes them angry.
These are the people we must appeal to if we are to swing them back to Labour. They need policies that will deliver work that pays, work that is secure and all year round, and with lower house prices. The test is whether the tide will turn of young people migrating out to better themselves and that aspirant single people stay and prosper.
This needs a set of policies from an active Government. Leaving it to the market will never deliver for these peripheral communities. Intervention is needed that is locally sensitive but with more strategic capacity than local councils. If not RDA's then we need something specific to tackle market failure in coastal communities, both in terms of employment and housing.
But policies are not enough. We also need to find ways of rebuilding trust and showing that voting can deliver positive change. There are few Labour councils in these areas. We must start by rebuilding this base with priorities that show that we are in touch, we are local and we will act.
Lord Jim Knight of Weymouth is Labour's Shadow DEFRA Minister in the Lords. 
More from LabourList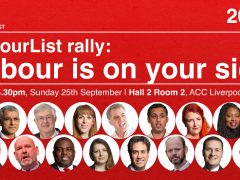 Video
What does it mean when Labour tells you it is on your side? Join our 2022 Labour Party…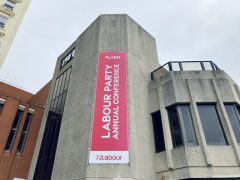 News
The results of the priorities ballot – which gave local party delegates the power to choose six top…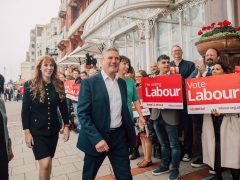 News
Keir Starmer's Labour Party is on track to secure a 56-seat majority in the House of Commons, exclusive…