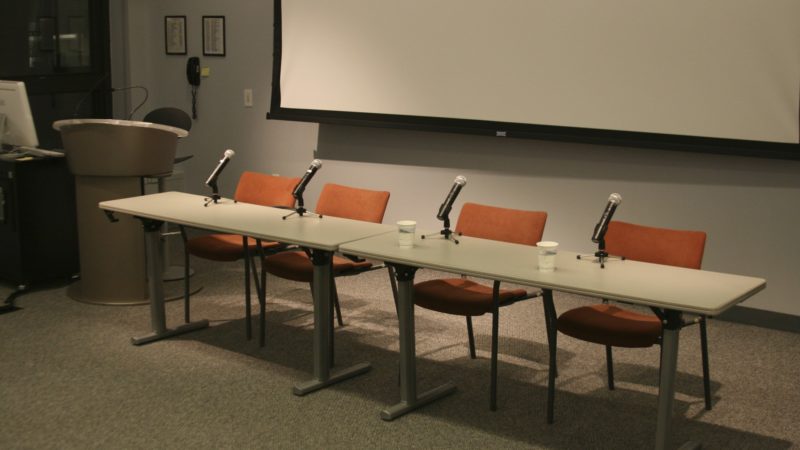 For the last two years I and many others have called and called again for political panels in general – and particularly those around the Labour Party Conference – to be a bit more gender balanced; to at least have one woman speaker on every topic. It really isn't difficult to do. In the ten years or so I have been organising political events – on an extremely diverse range of topics from waste management to constitutional reform, I have never, not once, put on a panel that didn't have a female speaker.
To fail to do so shows such a dull lack of imagination that I can't help feeling it also shows up the paucity of intellectual rigour on offer. So imagine my dismay, as I trawled through the Labour Party Conference app and found event after event offering a stale, pale and wholly male panel.
For me the most shocking are the events discussing the future of party policy and strategy. This is something I have written about time and time and time again. I haven't been invited to speak on it at any fringe events, but I was looking forward to going along to debate with others who had.
But I won't be attending Progress and the Institute for Government's discussion on "From opposition to opportunity: How can Labour develop good policy for Government" with it's three male speakers and it's male chair. [Update: I'm delighted to say that Progress have been in touch, and there will be an excellent female speaker: Catherine Haddon from the Institute of Government. Very happy to correct the record on this occasion and will do so for any others that are wrong.]
Neither will I be attending The Times and Populus' event "Labour and the voters" which once again has three male speakers and a male chair. Cos it's not like any of those voters are women, right??
You can also count me out of the Labour Democratic Network fringe and AGM (two male speakers and a male chair). Not exactly representative democracy is it?
I won't be "reconsidering Blairism" with Policy Exchange and I won't hearing "Talking to the Voters: Three arguments Labour must make" with Shelter and Fujitsu. I guess the concept of Blair's babes is finally as passé as that bloody awful, patronising term.
This is just one topic. Other events that – according to the Labour Fringe App* – have no place for the ladies include several on social policy, crime, Europe, housing etc. The list is very, very long and very, very depressing.
It is also worth mentioning that I haven't even touched on all the events where there are no female speakers, but the panel is given a semblance of balance by a female chair. That's all very well, but we're not here just to play nanny and nursemaid. We have opinions and thoughts of our own and should have the equity to share those – not just umpire while the men fight it out.
Things need to change. They need to change because there is a clear moral case for equity. Representation of women is slipping backwards not forwards. They are under-represented not just in politics at Westminster, but through all the channels that feed Westminster politics, the councils, the think tanks and the pressure groups.
As anyone who has read Deborah Mattinson's excellent "Talking to a Brick Wall" will know, women voters have the same issues as male voters generally, but tend to talk about them and relate to them differently. It's not mere tokenism to ask that women's voices be represented on such panels but the pragmatism that recognises that connecting properly to women voters is essential to our winning the next election. If our male strategists have any sense, they'll be as much outraged by this as I am.
Next year, Labour should take up the call not to accept any fringe advertisement that doesn't include a female speaker. But the male speakers should also take up their share of making this change happen. Next time you're asked to appear on a panel, ask them if any women will be involved, and make it quite clear that you will not appear without women panellists. Equality is the responsibility of all of us and vigilance from all is essential.
Shining a light on the failings of our movement is an essential first step to addressing those failures. Let us now move forward together to ensure that conference 2013 reflects our country and our values.
*All information taken from the Labour Party Conference Fringe App on 20th September 2012. If any of the mentioned panels have since added female speakers, I would be delighted to hear about it in the comments below.
More from LabourList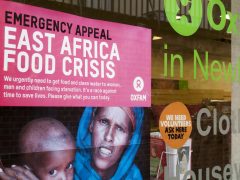 Comment
Someone in East Africa dies of hunger every 48 seconds. This is the result of the imperfect storm…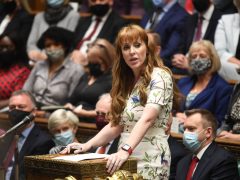 News
Angela Rayner has accused Boris Johnson of "watering down the rules to save his own skin" after the…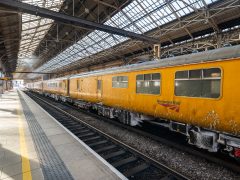 Comment
Network Rail, the company that owns and maintains Britain's railway infrastructure, has recently announced plans to cut over…