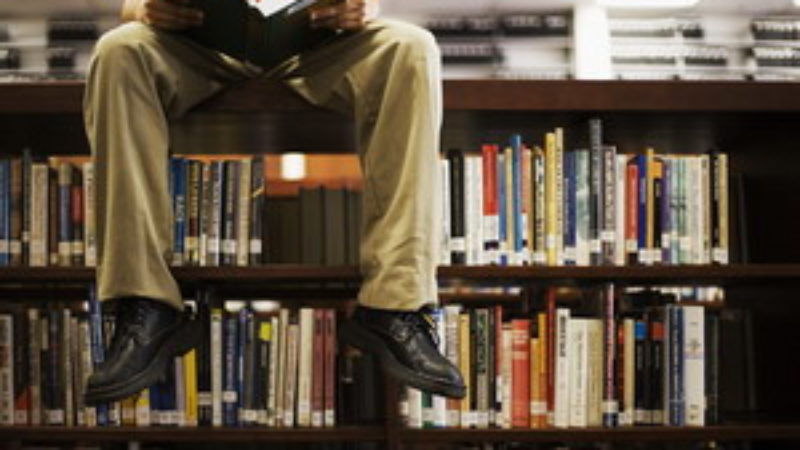 Nick Clegg's public apology for promising not to raise tuition fees was very telling. Standing by the policy, he was unapologetic for setting fees at £9,000 and unapologetic about the impact. While Nick Clegg and his party play a political game, universities and students, and the families of students know the harm being done – and yes this is families right across middle England that are being hit. Aspirations curbed; students put off from university; and the world-class higher education sector, respected globally, under threat.
But the sorry stunt hasn't worked. Polling this week for the National Union of Students shows that over half of students are actually less likely to vote for Nick Clegg as a result of his botched apology.
While Nick Clegg was uploading his YouTube video, thousands of students across the UK were beginning their university experience. However, according to UCAS there are 54,200 fewer students starting this term than there were this time last year. The trebling of tuition fees is hitting the life chances of thousands of potential students across the country, holding back their access to opportunities, and damaging the UK's economic potential which will rely on a supply of highly qualified graduates enabling us to compete with new competition from emerging markets. Other countries see the importance of higher education and are investing in it; this Government is out-of touch and doing the opposite. They have even cut 25,000 student places at universities.
Times Higher Education has estimated that the fall in student numbers will mean a loss to universities of around £1.3 billion pounds over the next three years with a lost generation of students. It is the equivalent of shutting down a huge university like the University of Manchester and a smaller one like The University of Keele; or two mid-sized institutions like Cambridge and Hertfordshire, closed overnight.
It's not just that this piles yet more financial pressure on universities, already under significant strain as a result of the government's 80% cut to the teaching grant and other funding. Complex student number control mechanisms are compounding these problems creating further uncertainty where places at popular universities have been taken out and auctioned off to those who can bid for them on price not quality. The impact is hitting regional economies already suffering from a recession made in Downing Street.
A recent survey by LV Insurance found that students spend £9,250 on average on their costs of living. Much of this money goes directly in to local economies – students studying, eating, shopping and renting in towns and cities around the UK. The University of Southampton's Vice Chancellor told The Guardian that they are expecting 600 fewer students than 2011 – so that's fewer opportunities for students, a loss of income for the university and based on LV's calculations, a £16.5m loss to the city of Southampton.
The Government said it wanted a 'revolution' in higher education and to place 'students at the heart of the system'. But in reality, a combination of high fees and broken and discredited number control policies have hampered universities' best efforts to fill their books with students ready for the transformational effects of a higher education. This must be one of the gloomiest ever starts to the new academic year. Universities are hurting as a result of the Government's policies and students will be personally paying for generations to come. They will be paying more and for longer than ever before; in fact most students will be paying back the higher fees most of their working lives.
This is why we have suggested to the government that, as a first step, they reduce fees to a maximum of £6,000 but maintain funding for universities. Universities don't lose out but students gain. It could be paid for by not going ahead with the corporation tax cut for the banks and higher earning graduates making a higher contribution. Ministers could take this step now to make the system fairer, and at a stroke the government wouldn't need the auction for courses that is creating uncertainty for universities. But the government has refused to listen and students are paying the price – only a fortnight ago, we put this plan to the House of Commons, and Lib Dem MPs joined their Tory colleagues to vote against and to keep £9,000 fees.
This week we are starting a tour of campuses, speaking to students, hearing their concerns. They don't need us to point out that the Liberal Democrats have betrayed them; they know it all-too well. But we have to think long-term about higher education because successful, well-funded universities, teaching students that can afford to be there, is vital to the future success of the UK. With the stakes so high, it must surely be time for the Government to think again their devastating approach to UK higher education.
Shabana Mahmood MP is the Shadow Minister for Higher Education
More from LabourList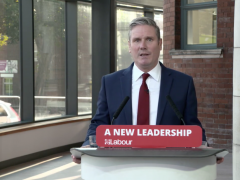 Daily email
New polling has found high levels of consensus among the British public on the economy. Clear majorities were…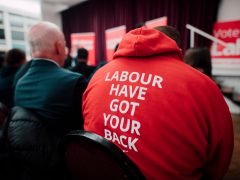 Comment
Values matter: what we and those around us hold dear is one of the biggest predictors of political…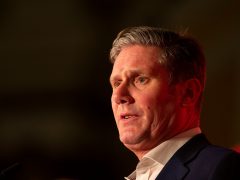 News
Keir Starmer will use his first conference speech since becoming leader to promise Britain that the party he…