Following my election to Chair of  National Policy Forum earlier this year, I said that it was high time for Labour to move away from the controlling and top down approach to formulating party policy.
Like many Labour members, I was frustrated by the existing arrangement and knew it needed to change dramatically to reflect the new political era in which we live.
The world has changed since we lost the election and indeed even more drastically so since our landslide election victory fifteen years ago. The way we did things is back then is no longer fit for purpose and that is why working with the members of the NPF, I've set about transforming our policy making structure in order to make us stronger and ready to win in 2015.
So yesterday at our Conference in Manchester I announced a new set of proposals designed to give party members more of a say, to reach out to supporters new and old, and to create real, meaningful and focused debate around the big issues and challenges facing Britain.
I'm leading on changes that will make it better for members and other stakeholders to better engage with their representatives, policy commissions, and each other, feeding in their ideas and seeing their contributions debated – with strengthened roles for our democratic institutions and NPF representatives.
Labour's new online policy hub, Your Britain, which I unveiled to conference, also represents a new and innovative approach to policy development. I see it is an electronic "town square" for the Labour movement and the communities beyond. People can get involved by commenting on current policy proposals, propose new ideas and join in with an online discussion. Your Britain is a first for any major political party and will be a place where the manifesto we put before the British people at the next election is developed.
So many of our members and people in the wider community have knowledge, expertise and ideas that we need to tap into. I've opened up the process so they can bring their suggestions to the table in a way they've never been able to do before.
The changes also provide new powers for conference to guide the future work of the Policy Forum by introducing a brand new policy ballot separate to the contemporary resolutions process and in future conference will decide on the areas that the Policy Forum will focus on.
I believe these new changes will improve the way we do things.
I'm excited by the prospect of a reinvigorated, empowered and vibrant policy debate taking place across our movement. I'm pleased to be playing a key role in it. Above all, I look forward to working with our members and the winder movement to make this a huge success.
More from LabourList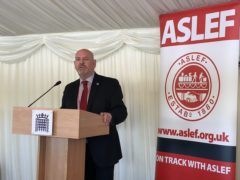 News
ASLEF launched its new report, On Track With Diversity, today. According to Britain's trade union for train drivers,…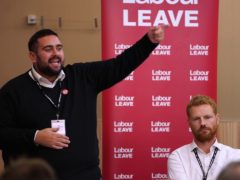 Comment
In a LabourList article last week, Clive Lewis described our leaving the European Union as a "hard-right Tory…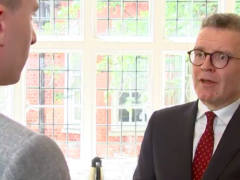 Video
Tom Watson revealed in an interview with ITV today that he would like Boris Johnson to win the…