There have been suggestions recently that Alastair Campbell may make a return to frontline politics as an MP. That may well be true. We are now nearly a decade on from his exit from Downing Street, and it would be fair to say – post Iraq War – he was not a darling of the grassroots. Now, in no small part thanks to his use of social media, he has almost completely rehabilitated his reputation with rank and file Labour members. He's a top draw at party fundraisers, he's willing to engage in debate online, and he writes well – and passionately – about politics, media and strategy on his blog. He is no longer considered to be "Iago with a blackberry".
So if he does decide he wants to stand as an MP (and there are options for him – Burnley, perhaps also seats in Camden) then he would be an incredibly difficult opponent to beat in any selection.
But I'd actually prefer to bring back Campbell in an altogether different role. Not in press and communications, where the party already has a significant amount of talent (and where co-ordination between Labour HQ and the leader's office seems to be bearing real fruit – especially in terms of rebuttal) – but in a role that that harnesses some of the skills that Campbell has developed since he left Downing Street.
Alastair Campbell should be brought in to beef up Labour's Social Media operation.
At present there are several (although few in number) very capable and talented people working for the Labour Party on Social Media (surely we can stop calling it "New Media" now?). The problem is that Social Media still doesn't feel like an essential part of how the party campaigns. It's an optional extra – rather than an integrated part of a mobilisation and communications strategy. Having someone like Campbell involved would help secure resources for Social Media, give it the status it deserves in the party – and draw attention to how seriously the party takes Social Media.
And Campbell genuinely does seem to "get it". Last week in The Times, he wrote:
"In an era when people believe politicians and journalists less than they used to, they still believe each other. And therein lies the power of social media as a political force — a tech version of old-fashioned word-of-mouth campaigning…To embrace social media is to understand that there is no longer such a thing as total control of the message."
Alastair Campbell – the "king of spin" understands that social media means that message control is dead. That's a big deal, and can't have been an easy position for him to reach. And yet he has . There would be a curious irony if the man who brought the party rigorous message discipline in the 1990s could – twenty years later – be the person to help the Labour Party adapt to another new media environment, and learn to let go.
Of course there are others within the party who could play this role. Tom Watson, for example,  has already significantly improved the party's social email output, with a weekly campaign message that already keeps activists more "in the loop" about party priorities and political thinking than was ever the case before. However Watson (a superb proponent of online politics) has a huge role already as Campaign Co-ordinator that goes far beyond Social Media, including a rapidly expanding number of by-elections, which is a huge job on its own.
The Labour Party needs someone with clarity of vision, understanding of the online environment and the gravitas and ability to get things done – as their sole priority. Alastair Campbell has all of the skills necessary to be just that person. And at 18 days (and counting) since Ed Miliband last tweeted (or should I say, someone tweeted using his account), the change can't come quickly enough.
More from LabourList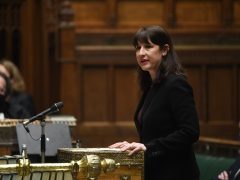 News
Labour has urged the government to close a "major tax loophole" in the windfall tax ahead of a…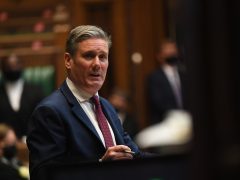 News
The Labour Party is preparing to make several significant policy interventions on the economy to combat the rapidly…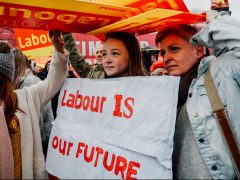 Comment
This summer marks the rebirth of a national Labour students organisation. Its predecessor, marred by factionalism and disagreement,…