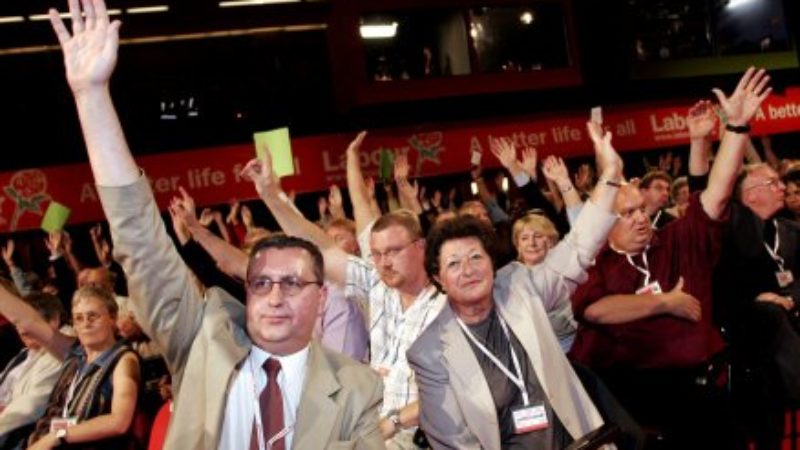 I'm a Labour Party Annual Conference addict. I've been to all except two of them in the 20 years since 1992, and had the honour of chairing sessions this year and last. For me it's a highlight of the year where I meet friends, debate issues, network and recharge my political batteries.
But just because you enjoy something – even as much as I enjoy conference – it doesn't necessarily mean you should carry on doing it the same way.
Clearly something is not quite right because there was a small drop in the number of CLPs sending delegates this year, even though this is now paid for by the national party, and before the buzz created by Ed Miliband's speech turned the week into such a success, the general feel was rather flat and poorly attended.
Mark Ferguson recently went as far as suggesting we should abolish conference – I wouldn't go that far but I do have a radical suggestion for how we might reform it.
For the next few years we are locked into the current 5-day-long, all-things-to-all-people format because the venues are already booked. A fundamental change to the way we do conference would also require changing the Party rulebook.
But looking into the future I think we need to consider addressing two fundamental flaws with conference:
The length and timing of conference makes it inaccessible. A 5-day event during term time means that many people working in non-political jobs find it very difficult to attend, as do parents of school-age children, and students. This makes it an unrepresentative gathering, mainly attended by political professionals who can go in a work capacity, or people so fanatical they are prepared to take four days of their annual leave to talk politics. The cost of five nights in a hotel is prohibitive even if you can find the time.
Confusion over mutually contradictory functions. Conference has evolved from a historic primary role as the sovereign decision-making body of the Labour Party for internal elections, rule changes and policy. The TV age and a backlash against on-screen internecine warfare in the 1980s mean that we now usually try to present as united a face as possible, rather than hold our fights in public. Increasing amounts of conference time are given over to aspects that play well with an external audience: the Leader's Q&A, moderated round-tables, guest speakers, which inevitably reduces the time available for ordinary delegates to debate issues. When debates are held, marginal seat parliamentary candidates understandably want to speak so they can get on TV. Some functions have moved to other forums, such as elections now mainly being by One-Member-One-Vote ballot, and the detail of policy making now moving to the National Policy Forum. But understandably delegates who have been elected wanting to go and debate the future direction of the Party get frustrated when they find they are spending much of conference as the audience in a rally or extended party political broadcast.
The suggestion I want to tentatively float is that we could address both those issues, and substantially reduce the cost of conference to the Party coffers, by disaggregating the two functions.
We could consider holding two weekend-long events instead of one 5-day conference.
During the current conference season we would hold a "Labour Party Convention" – a 48 hour rally to showcase Labour to the country and raise activist morale. This would include the Leader's speech, the Leader's Q&A, and set-piece speeches by other senior Shadow Cabinet members and senior figures in the wider labour movement. These would be interspersed with videos, profiles of candidates (speeches or videos), celebrity endorsers giving speeches, even entertainment in the form of comedians or big-name live singers and musicians. The feel would be similar to that of the US conventions or the Italian Festa l'Unita. You could even have a large scale gala dinner in the evening – in the US gala dinners are for many thousands of guests, not the few hundred who go to the current conference dinner. The fringe would be much as it is now, but compressed into a shorter time-frame, and commercial visitors and the exhibition would be here too. There would be no formal business to transact, no speeches from the floor, and no votes taken, so any party member who wanted to be on the Convention floor would be able to buy a pass, though CLPs and affiliates would still be encouraged to send people to have a formal presence. The event would be family-friendly with crèche facilities for younger children, and older children being welcome in the hall. As weekends are easier for people to attend and cheaper (one or at most two nights in a hotel), we could expect more people to attend than would be able to go to the current conference format. The event would be cheaper for the party to run: although there are some fixed logistical and production costs, the staff accommodation and venue costs would drop considerably through moving from a 5 to 2 day format.
The other weekend event could be held in the spring and would be the "Labour Party AGM". Attendance would be limited to voting delegates from CLPs and affiliates, and certain ex-officio categories. It would be held in closed session with no media in the room. Whilst social media means the proceedings could not be kept wholly confidential, they would not be covered live on TV, so a franker debate could be held, as it is at the NPF. Set piece speeches would be shorter and limited to opening and closing debates. We could even innovate by calling alternate floor speakers for and against on each issue!
This event would be the formal sovereign body of the party and deal with all the formal business currently dealt with at conference, and look at policy more thoroughly as well as paying more attention to organisational matters and holding the NEC and leadership to account more than we do at the moment in a more public forum. The closed format without TV coverage would mean there would be minimal production costs (just a sound system, no lighting rig, staging and backdrop etc.) and a basic venue such as Westminster Central Hall or a municipal assembly rooms could be used. Costs incurred could be fully covered by the delegation fees. There would be a smaller fringe consisting mainly of events organised by affiliates and internal party organisations and campaigns. We would start to see more diversity in delegations from CLPs due to the shorter nature of the event not impinging on weekdays.
Maybe this is all a step too far, but conference is already unrecognisable from 30 years ago, so we should at least think about whether there is a different way to do it.
More from LabourList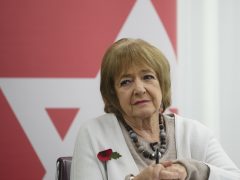 Comment
Holocaust Memorial Day has been a National Day of Commemoration for 22 years. We use the occasion to…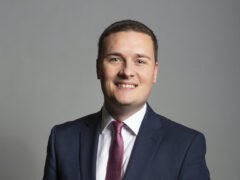 Comment
13 years of Conservative mismanagement have left the NHS without the doctors and nurses it needs, and patients…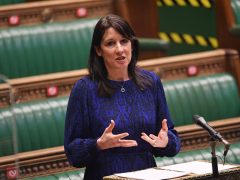 News
Rachel Reeves has argued that the Tories "have no plan for now, and no plan for the future"…