The big fear for Democrats tonight was that the President of the United States wouldn't turn up and that Professor Obama would return once more.
Just 90 minutes of Prof. Obama in Denver three weeks ago was all it took to create a strategic opening for Romney which he took for all it was worth. The gap created by a weak, soporific incumbent spewing statistics and struggling to connect with his audience was dangerous to the President.
Then round two happened last week and the President showed up. Prof Obama was retired and the debate was won.
So who would show up tonight? Prof Obama or President Obama? Well, in the event it was neither instead the night belonged to one man:
COMMANDER-IN-CHIEF OBAMA.
Make no mistake, this Obama was more W. then Kerry, more Reagan then Carter, more JFK then Tricky Dick.
His answers began each time with a strong clear statement of America's strength (or "'merica" as Obama often said channeling his Texan predeccesor) and went on to recap the story of America's strength during his four years as Commander-in-Chief. From Afghanistan to Syria his answers were perfectly pitched to project strength and demonstrate America's power. And yet if you listened on it wasn't just jingo-ism: Obama would then bridge to explain not with statistics but with clear examples. His language was carefully calibrated to resonate with target voters and the live dial groups and the after-debate insta-polls reacted positively.
But as the former Commander-in-Chief of the Massachusetts State Guard attempted to respond, pleading for as Twitter put it "binders full of ships", the Commander-in-Chief who, y'know, actually has a nuclear football, turned on the slap down big time: "it's not a game of Battleship."
In all seriousness, being an incumbent can be a great asset or a dramatic hinderance. In the first debate, Obama fell into all the trappings of the insider. He was bogged down in data, hampered by detail, flustered and frustrated by the simplicity of his opponent. Romney was able to speak in clear bold lines that resonated with viewers, unimpeded by the minutaie of government.
In the second debate, Obama completely turned it round. He dropped the bureaucratic detail, and played the incumbent card to his advantage by emphasizing the experience and credibility it gave him. Starting answers with "As commander in chief…" made himself sound like the credible candidate, and Romney was reduced to a try-hard outsider.
Obama was presidential. Obama was, and will remain, the Commander-in-Chief.
Marcus Roberts is the Deputy General Secretary of the Fabian Society
More from LabourList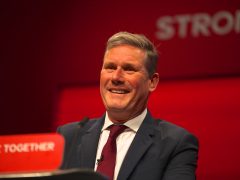 Daily email
Since becoming Labour leader, Keir Starmer has made consistent efforts to show that he is not Jeremy Corbyn…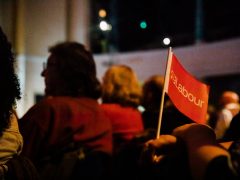 News
New guidance issued by Labour for selecting parliamentary candidates ahead of the next general election is set to…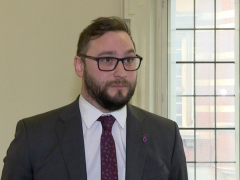 News
Christian Wakeford today defected from the Conservatives to the Labour Party. Some have wondered whether his politics fit…