News this week that 16 and 17 year olds will be voting in the Scottish independence referendum has again ignited an interesting and important debate. As we take stock and the Policy Review evolves, we need to recognise that the ground has shifted. A formal ballot due to take place north of the border with an extended franchise effectively changes the terms of this debate and Labour must recognise this.
Significant credit must go to Young Labour and others who successfully steered a proposal for votes at 16 through the National Policy Forum process, securing a 2010 manifesto commitment to a free vote on the issue in Parliament.
My view on votes at 16 has been mixed. I have been swayed by arguments in favour but also by concerns against, and often by points made by 16 and 17 year olds themselves. My general ambivalence on the issue probably ultimately gives way to an instinct in favour. I have always argued for a greater say for young people in politics and society and votes at 16 seems a logical step towards this.
The arguments in favour of votes at 16 are strong. Parity between the right to vote and other entitlements and responsibilities, such as paying tax, is something those championing the cause point to. However, we should also see the question of lowering the voting age within the context of a debate about the condition of democracy and the political system. This is the big challenge facing this generation of politician and activist.
Our democracy is not in good shape: electoral turnouts too low, political party membership remains distinctly unfashionable and the general view towards politics and politicians is far from universally positive.
The British political system needs a kick-start towards recovery.  Votes at 16 will not be a magic solution to all that is wrong with our political system, far from it, but we should be prepared to give it a go. We should extend the franchise to 16 and 17 year olds for the 2014 European Parliament elections. European elections do not attract the highest of turnouts, more the reason to extend the franchise for these ballots. In previous years we have seen European elections used to trial all-postal ballots. In 2014 these contests should be an opportunity for votes at 16.
The government should have had the foresight to introduce votes at 16 for this November's police and crime commission elections. This may have led to turnouts a notch or two higher than the awfully low predicted numbers.
The current voting age for European elections is 18 but we should push for the law changes needed to permit voting at 16 and 17 in member states that want to extend their franchise at these ballots.
The 2014 European elections are important, not least given current debates about our relationship with the EU. These elections could also be an important milestone in settling the question of votes at 16. As part of our efforts to rebuild politics and with our commitment to listen to and empower young people, Labour should make the case for votes at 16 in the 2014 elections
Rory Palmer is a councillor in Leicester and is a member of Labour's National Policy Forum representing the East Midlands. He writes in a personal capacity.
More from LabourList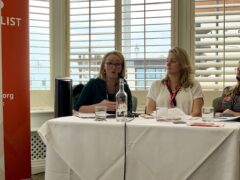 News
Rebecca Long-Bailey used her contribution to a LabourList fringe event this afternoon to back a Green New Deal…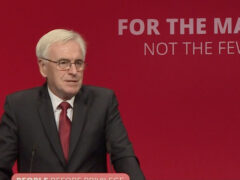 News
A four-day working week has become Labour policy today, as John McDonnell confirmed the party would back the…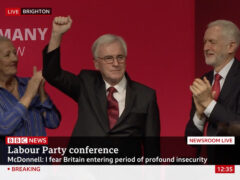 Comment
Below is the full text of John McDonnell's Labour conference 2019 speech. Thank you. All the warmth of…