I always had quite a soft spot for many of the ideas around Blue Labour. Community, quality work, fair pay, a sense of nationhood and belonging, and a faith (although in my case not a religious one) in something more than the individual. I liked Blue Labour, but periodically it would end up mired in controversy (step forward Lord Glasman), and after Miliband's former confidante said that immigration should be frozen, conjuring up unrealistic images of hordes on the border, machine guns and razor wire, the Blue Labour project – so intrinsically intertwined with Glasman – appeared to have hit the buffers. Glasman took a "vow of silence" – one he has peridically broken of course – and Blue Labour was declared defunct. And Blue Labour people agreed.
Except was it? With the exception of Glasman – who seemed to be persona non grata at the Labour top table – many of those who were driving the Blue Labour agenda continued to have the ear of Ed Miliband, and continued to drive Labour in a Blue Labour direction. The project itself appeared to have two key presentational weaknesses though – Glasman (still close to them) and the name, which seemed off-putting and tainted. But the ideas never died.
And so it was yesterday that Ed Miliband repackaged and unveiled what is surely the new name for Blue Labour – One Nation Labour. The name may have changed but huge chunks of Blue Labour are still contained within it. Minus some of the baggage of its earlier incarnation…but Blue Labour has been on its way back from the wilderness for some time. In fact it was never in the wilderness in the first place.
The ascendance of Jon Cruddas to the Labour policy throne (though he himself refers to the role as "secretary") was a clear signal that Blue Labour was back. Although not defined by Blue Labour, he is certainly close to it, working alongside the likes of Jonathan Rutherford (who now works with him on the policy review). Whilst if Cruddas is true to his word he won't have a say over policies, he certainly has a role in framing. Rebuilding Britain – and the idea of Britain as a grand defining project – is classic Cruddas.
Other more identifiably Blue Labourites are closer to Miliband still. Marc Stears – one of Ed's closest and oldest friends – collaborates with Miliband on the most personal aspects of his speeches, as well as being a fantastically smart Oxford don (and IPPR fellow). Fellow Oxford academic Stewart Wood – shadow cabinet member, Lord, former adviser to Gordon Brown and one of Ed Miliband's closest advisers – is sympathetic to Blue Labour.
Others who are more distant from the leadership are still taken seriously by those at the top table. Jon Wilson (who has just produced a Fabian pamphlet that has Blue running through it and wrote an article on Ed's speech here yesterday) will no doubt gain increasing atttention for his ideas. Similarly the ferociously smart (but reassuringly straightforward) economist Duncan Weldon. And whilst women may not be represented in the Blue Labour realm as much as their male peers – something which has at times formed a critique of it – Rowenna Davis (as well as being a deep thinker about issues around community and politics) is a credible and engaging public voice for Blue Labour ideas, as well as developing and testing those same ideas on the doorstep.
But although I have been aware of the emerging influence of these people over months and years, I did not expect the full rebrand we were given yesterday. Miliband's speech could have been written by Glasman himself (and indeed he certainly looked pleased when I spotted him afterwards), and rumours abound that Stears has a big hand it its drafting. Faith, family and flag were all enormously significant on Miliband's big day. From staging to carefully chosen language. From the use of examples (and what those examples were) to the use of unifying Olympic imagery. One Nation Labour is a linguistic representation of much of what Blue Labour was truing to be. And it's already had a better reception – and better press – than Blue Labour ever did.
The truth is that Blue Labour never died. It didn't even leave Miliband's office. But it now has a new name. One Nation Labour. It certainly has a better ring to it – and it's going from strength to strength.
Remember these names – you'll be hearing more of them between now and 2015…
More from LabourList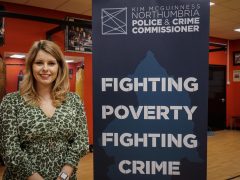 Comment
A sad truth that we all must accept: the best time to eradicate poverty is always a generation…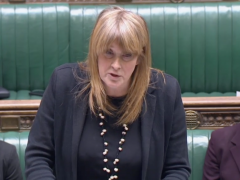 News
Labour's Sarah Jones has described a government statement on the Metropolitan Police as "incredibly weak" after the force…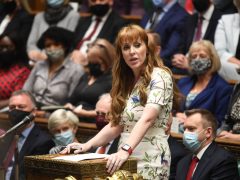 Comment
It was the turn of Angela Rayner and Dominic Raab to face off at the despatch box this…