If you're unlucky enough to have a serious accident in Kidderminster, there's no point going to Kidderminster Hospital because the Accident & Emergency unit was closed over a decade ago. Instead, you'll receive excellent NHS care at either Worcestershire Royal Hospital in Worcester or the Alexandra Hospital in Redditch.
Which is odd, because wasn't there a big fuss about the A&E at Kidderminster Hospital a few years ago? Didn't the local Labour MP lose his seat over the issue? Didn't a local doctor gain a massive majority in the 2001 general election on the back of a 'save the A&E' campaign? So where's the A&E at Kidderminster Hospital?
Dr Richard Taylor beat the sitting Labour MP David Lock in 2001 after a huge campaign against the closure of the A&E. The Wyre Forest seat had gone Labour in the landslide of 1997. The 'Health Concern' campaign was supported by the local Lib Dems, who stood their candidate down to help defeat the Labour MP. Taylor was elected with an 18,000 majority. It was a famous victory.
Then what happened? Dr Taylor came to Westminster, funded of course by the taxpayer. He sat as an independent, without a party group or a whip, and voted how and when he pleased on the issues that interested him. In 40% of the divisions, he didn't vote at all. He supported rail renationalisation, legalisation of cannabis, and homeopathic medicine on the NHS. He opposed the Iraq War. According a BBC profile written on 15th October 2002, he 'backs section 28 on preventing local councils promoting homosexuality' but to be fair the situation seems more ambiguous than that.
Richard Taylor failed to do the one thing that 28,487 people in Wyre Forest constituency voted for him to do – to re-introduce the A&E at Kidderminster Hospital. But having failed, he carried on taking the salary and expenses, using the restaurants and bars and pottering about the Palace of Westminster like a tourist who had broken away from one of the tours. He won one more election, then lost to the Tories in 2010.
Now Taylor has launched a new political party to stand more independent candidates like him. It's called the National Health Action Party, and aims to stand fifty candidates against sitting MPs who support reforms to the NHS. This will presumably include current and former health ministers, and high profile MPs such as the party leaders. For example, one of the party's founders Dr Clive Peedell is rumoured to be taking on Lib Dem Ian Swales in Redcar.
The NHS is the closest we have to a national religion. People are passionate about their local NHS services, even when they aren't very good, and better ones are available further away. If 50 National Health Action Party candidates stand across the UK, with 'Dr' ahead of the name on the ballot, and a party logo eerily reminiscent of the NHS logo, they will hoover up tens of thousands of votes in 2015. I doubt any will win seats. But they'll win enough votes to keep the Tories in power. Why? Because they kinds of people likely to vote for an 'NHS candidate' are the kinds of people Labour needs to win to take seats from the Tories and Lib Dems.
Take health minister Anna Soubry. She was a vocal supporter of the Health Bill, even before she became a minister. Her majority in Broxtowe is 389, over Labour. Labour would regain the seat on current polling. Yet if a National Health Action Party candidate takes votes away from Labour's Nick Palmer, and the Tory vote turns out, one of the Health & Social Care Act's greatest supporters would be returned as an MP.
Who knows who else these campaigners will target? Sure, ministers such as Hunt, Lamb and Dan Poulter have rock-solid constituencies. But what about Redcar? Labour's Anna Turley is working her socks off to beat the sitting Lib Dem, and turn Redcar red again. She needs to overturn a 5,214 majority. If Dr Clive Peedell, an oncologist at hospitals at Darlington and Bishop Auckland stands, surely the most likely impact is that Labour will fail to win the seat back.
This doesn't just mean that local people will be deprived of decent, hard-working Labour MPs. The bigger picture is that it will help keep the Coalition, or even just the Tories, in power in 2015. The next election will be fought on a knife-edge; as in 1974 and 1964, a few thousand votes will decide who governs Britain.
The National Health Action Party must be strangled at birth. It can only prosper at the expense of the only truly NHS party – the Labour Party. The National Health Action Party's only offer is independent MPs voting how they please on everything from abortion to trade union rights, with no accountability or even consistency. But their potential to prevent Labour winning seats, as Richard Taylor did in Wyre Forest, is huge.
Wyre Forest, by the way, now has a London-born former City of London fund manager as its MP. He went to school at Charterhouse in Surrey, which today charges a trifling £30,000 a year. On 20th March 2012, he voted in favour of the Health and Social Care Bill.
More from LabourList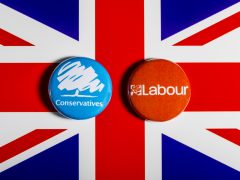 Comment
If you listen to some commentators, you'd think Labour are now destined to be the largest party in…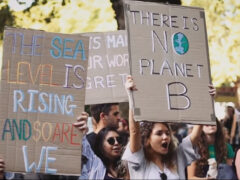 Comment
If the past two years have taught us anything, it is that there is still a lot of…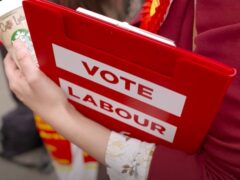 News
Aspiring Labour MPs can now apply for selection in all remaining seats without prospective parliamentary candidates, with the…