I wrote about my initial thoughts on the Humberside PCC election for the Huffington Post – but I thought it would be good to share ten important lessons about the campaign which may help in our approach to the European elections in 2014 and the General Election in 2015.
1. Mixed messages don't help
The biggest winner on Thursday didn't need second preferences. It was apathy and ignorance, which won more than 80% of the vote across the country. Labour reflected this sentiment by saying the elections weren't needed and we could have spent the cost on saving 3,000 police posts. Whilst it was right to say this early on in the year, it wasn't a great get out the vote message. Time and again we heard from solid Labour voters that they weren't convinced by the role and didn't want to condone a Tory policy. Personally I think we should have fought more on cuts to frontline policing police privatisation and the defence of Labour's 'tough on crime tough on the causes of crime' record – we cut crime by more than 40%. However, the party was probably right not to turn it into referendum on all public sector cuts – a low turnout would have let the Tories say Labour had lost it. Tricky one.
2. Corby is just one seat in parliament
All PCC campaign teams knew how important Corby was to the leadership. None of us moaned – it was a bell weather seat. But it is just one parliamentary seat representing 70,000 people. The PCC elections effected 37 million people and it's important to have Labour commissioners in areas with large amounts of marginal parliamentary seats. They're a good building block for success in 2015 and will allow Labour to claim success in tackling crime in those areas.
3. People like independents
Twelve of the 41 seats went to independents and Humberside came very close to having one in former Chief Superintendent Paul Davison. He missed out by only 634 votes from knocking out the eventual Tory winner in the first round. I'd estimate he also spent less than £10,000 (including his saved £5,000 deposit). I'd say a third of the electorate who voted, didn't want politicians. So who did Paul do so well? Well….
4. TV debates work
Paul Davison was an unknown in the election until the TV debate. Sampling of postal ballots showed he was barely getting 10% across the region. That was until he appeared with all the other candidates in a debate on local BBC television. A chat with a Tory rival confirmed this. He'd looked at ballot boxes in the same area – one received the Leeds Look North show, the other the Hull Look North programme that aired the debate. The former saw no visible increase for Davison, the latter saw a massive improvement. The lesson is if you perform well in TV debates and you keep hammering an appealing message of keeping politics out of policing, you will do well. Speaking of postal ballots….
5. Postal Ballots rule!
Nearly a third of the total vote for the Humberside PCC elections came from postal ballots. It helps to get a lot of votes in the bank and protects candidates from any possible mistakes in the final week. For example, Labour and UKIP did very well in getting a sizeable percentage of their core vote in. In low turnouts at the ballot box, this really helps. The TV debate didn't really help UKIP's Godfrey Bloom and as a result a lot of his vote drained away on polling day. I believe UKIP were turning into the real challenger and stood a very good chance of winning as they had the best amount of second preferences. Which means all parties need to…
6. Deal with UKIP
In Humberside (actually East Yorkshire and Northern Lincolnshire to be precise) UKIP are now the third party in terms of popular support with 16% of the vote and 21,484 votes – nearly twice as many as the Lib Dems. In fact in North East Lincolnshire – Grimsby and Cleethorpes – they came second in the PCC election. That's because they take votes from Tory and traditional C2DE1 Labour voters. All parties need to develop strategies in dealing with UKIP. That means shining the light of transparency on their policies and their conduct. If One Nation Labour is to succeed, it must analyse why a lot of our vote in our solid areas are voting for them and tackle it fast.
7. Leaflet or die
Unlike parliamentary and European elections, candidates received no freepost. And the PCC areas were massive – ten times the size of parliamentary seats. In Humberside, there were 688,000 potential voters. Everything from printing leaflets to delivery had to be done through donations and volunteers as Labour PCCs received little or no central funding. (Though candidates did receive fantastic support from the regional offices – Yorkshire and Humber's regional organiser Tom Wrigglesworth was exceptional). Some candidates had to find at least £25,000 to put out 250,000 leaflets – barely covering a third of all electors. It will be interesting to see how much the Tories spent. Time and again people would tell us on phone banks that because they hadn't received a leaflet, they felt the candidate didn't care. If we'd received freepost I'm convinced overall turnout would have crept up from 19.5% in Humberside to more than 30%.
8.Better links with the unions
Whilst Unison sent out emails and gave us a poster van, I still think all unions missed a trick from not linking up its anti-police privatisation stance with Labour. They could have run a national campaign on the issue that would have set the agenda for this election and added a good 5% to each Labour candidate's share of the vote.
9. Going Negative works
The Tory, Lib Dem and UKIP candidates all campaigned relentlessly on a Stop Prescott ticket. None offered viable policies. And John was also the only PCC candidate to be hammered in the press by The Sun and Dominic Lawson in the Independent and Daily Mail. This was revenge for John's support for Leveson and his crusade against phone hacking. So in this tight Tory marginal – the Conservatives had more than 24,000 vote notional majority which we overhauled to a Labour majority of 3,847 on first preferences with an 8.1% swing – negative campaigning certainly had an impact.
10. SV doesn't help Labour
We always knew John was a marmite candidate. You loved him or hated him. But in spite of pulling over a lot of traditional Tory votes, especially in the Conservative dominated East Riding, under the supplementary vote system, candidates need to appeal to an even wider audience. They need to be more vanilla and uncontroversial. As I said we won on first past the post, but just lost by 2,231 votes on SV. And only 15% of second preferences effected the final result. That's why I supported No2AV and AV was comprehensively defeated in the referendum. If only we had a fraction of the Government money they spent on that campaign!
In conclusion, the good news is we now have 13 Labour PCCs responsible for tacking crime in key electoral battlegrounds such as the West Midlands, West Yorkshire, Derbyshire and Nottinghamshire.
So let's learn from this and make sure the Euro elections and local elections in 2014 are the springboard to General Election success in 2015. It's all about preparation, turnout and good hard work.
More from LabourList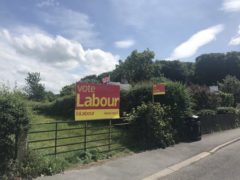 Comment
One thing that seems conspicuous by its absence is any analysis of the recent local government elections at…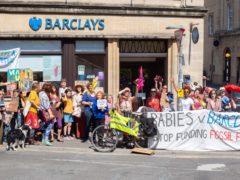 Comment
When the UN Intergovernmental Panel on Climate Change report was released last year, telling the world that we…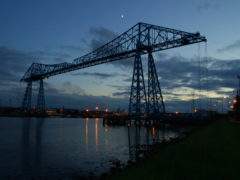 Comment
On Thursday 2nd May, Middlesbrough, an industrial town in the North East, returned an independent mayor – a…