Ash dieback is the latest sad episode from a government that seems unable to protect our environment. Scientists predict that most of our 80 million ash trees will face a long slow decline over the next 10 years. This iconic tree, which accounts for one third of our native broadleaf woodland, will all but disappear. Incompetent Government Ministers were informed of the disease in April, yet it took them until October to ban ash imports and raise the alarm.
While the Government dithered, researchers from the University of East Anglia designed a phone app and website over a weekend to allow the public to help identify infected trees –ashtag.org.
The public are passionate about the natural world.  Millions tuned into Frozen Planet to watch Sir David Attenborough's masterpiece on the mysteries of the Arctic.  Half a million people signed a petition last year against the Government's out of touch plan to sell off England's forests. Thousands more joined the Fish Fight campaign to call for an end to the disgraceful practice of discards and a more sustainable fishing industry.
Protecting the environment speaks to Ed Miliband's call for One Nation and our Labour history. Our movement was born from the land.  From the struggle of the Tolpuddle Martyrs for decent agricultural wages in rural Dorset, to landmark achievements like opening up our countryside for all to enjoy. In April, I helped mark the 80th anniversary of the mass trespass of Kinder Scout in the Peak District which eventually opened England's countryside to the public. The great Attlee government did not just create the National Health Service, it set the framework for our great National Parks and nature reserves.
The last Labour Government created the 'right to roam' as well as two new National Parks in the South Downs and the New Forest. We passed the Marine & Coastal Access Act (2009) to open up our coastline for walkers and to create dozens of new Marine Conservation Zones, national parks for the sea.  We planted woodlands near cities to make access easier for city dwellers.
Labour is passionate about protecting our landscape, clean air, rivers and seas, and safe drinking water.  We recognise our shared space, the land, and enjoying it collectively or alone, is central to raising aspirations, quality of life, and passing on a better inheritance to the next generation.  From ancient woodlands, through to local allotments and national parks, there are some things that we hold together for the public good, not private gain.  Some things belong to all of us.
Unlike the Tories, we see protecting and enhancing our environment as part of our cultural heritage and an opportunity to create new sustainable, long-term jobs, not a barrier to growth.  The forest sell-off, the debacle over planning reforms, 27% cuts to investment in flood defences, cuts to National Parks, threats to iconic walking paths and a go-slow on creating marine national parks are all signs that this Tory-led government has failed to understand that the land is our shared history and our common future.
The challenge of climate change must run through Labour's policy review. We face the triple challenge of creating a modal shift in transport, transforming our energy infrastructure and becoming a resource efficient economy. Global warming, the threat of new plant diseases, changing weather patterns, declining natural resources all require a new resilient, sustainable economy. Unlike the Greens, who think protecting the environment is incompatible with economic prosperity, we believe we can tackle climate change and improve people's lives at the same time.
One Nation Labour means ensuring everyone has access to our countryside, and that we bring nature closer to people.  It means ending the old dichotomies between rural and urban communities. It means creating a Britain where prosperity is fairly shared from top to bottom.  Labour supports a fair deal for farmers and tackling supermarket vested interests through the Groceries Code Adjudicator. But we are also opposed to the abolition of the Agricultural Wages Board. We want a fair deal for farm workers.  It is about investing in rural broadband, affordable housing and access to good public services for people wherever they live.
We want a prosperous food manufacturing industry, building on our great British traditions of brewing, whisky-making, milk production, fish-smoking and cereal growing.  We want to ensure that the person who makes the food, can also afford to buy it.
One Nation is also about preserving the things that bind us together. That is what the hundreds of local groups were doing when they sprang up to oppose the Government's plans to sell off the forests. It is about a common civic life based on people meeting in our forests, commons, parks, beaches, river banks, village greens, shared open spaces, allotments and marine national parks.
Each time the Tories have threatened our natural world, the public have risen up and fought back.  Last year, forest campaigners protested by singing Woody Guthrie's 'This land is our land.' It was a fitting anthem and will guide Labour as we prepare for 2015.
Mary Creagh MP is Labour's Shadow Environment Secretary
This piece forms part of Jon Cruddas's Guest Edit of LabourList
More from LabourList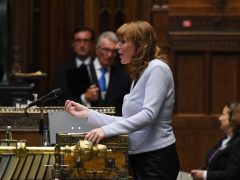 News
Angela Rayner has said Boris Johnson was either "negligent or complicit" over the sexual misconduct allegations made against…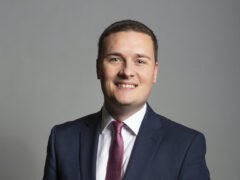 Comment
This weekend, I marched through the streets of Tredegar to celebrate the memory of Nye Bevan. It was…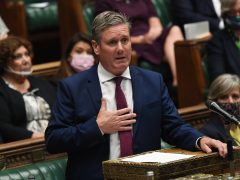 Daily email
"It's realistic." That was Emily Thornberry's assessment of Keir Starmer's announcement yesterday that a Labour government would not seek to…