At this year's party conferences, politicians of all colours spoke to the deep sense of economic uncertainty that pervades the nation. David Cameron argued in his speech that we are facing a watershed moment, when Britain can either sink or swim. In contrast to New Labour's reluctance to challenge the economic orthodoxy of the day, Ed Miliband's One Nation narrative suggested that an economy that works for working people is in Britain's reach. But what would it take to deliver?
The New Labour government cared about growth, but little attention was paid to the nature of that growth. The thriving finance sector, grown fat on profits made possible by deregulation in the 1980s, masked the slow strangulation of Britain's real economy. Over this period, the vast majority of bank lending supported the growth of personal debt rather than the private sector. The lesson most on the Left have taken from the overreliance on finance is the need to reverse the 120 year decline of the British manufacturing industry. A healthier sectoral balance – and thus hardier balance sheets – will certainly require a more competitive export sector. But an economy for 'One Nation' would have to be far more ambitious than this.
In reality, high value manufacturing and other high skill, high tech sectors generate very few jobs. The rediscovery of Great Britain's industrial past, much like Tony Blair's fêted 'knowledge economy', bears little relation to the lives of most working people. It says little to the two and a half million people whose skills are being wasted in unemployment, and nothing to the significant proportion of workers in low-skilled, low-paid jobs in the service sector. We may wish otherwise, but the UK's largest occupational category is shop assistant, not engineer. A One Nation economy must also seek to offer those working as cashiers and in call centres, care homes and construction sites opportunities to use their talents and creativity at work.
To paraphrase Bobby Kennedy, just because we inherited the world as it is, it does not mean that this is the way it should be. In other northern European countries, many jobs that we view as entry level require a lengthy period of apprenticeship. The standard qualification for construction workers in England checks whether students are able to lay bricks and blocks. In Germany, builders train for at least three years and are expected to develop broader skills such as carpentry, civil engineering and management, as well as studying related academic subjects such as physics and maths. Lorry drivers are trained in logistics and foreign languages. Even shop assistants often complete an apprenticeship, learning all aspects of how the business works.
While the UK cannot import the vocational systems of northern Europe, a focus on the means and aims of production across the economy would enable more British workers to find a sense of pride and purpose through their work. This is not just about vocational qualification reform. Unless we also support employers to rethink their business and human resource strategies, we will simply end up with even more overqualified young people stuck in dead end jobs.
Lazy statism will never be capable of shifting capitalism in a new direction. Sector and firm level interventions work best when they are rooted in the operational knowledge of employers and employees. The car industry for example benefits from membership bodies such as the Automotive Sector Strategic Alliance, which supports suppliers to raise quality by providing tailored business advice and training. In the 1980s and 1990s, the Electrical Technical Colleges under the Amalgamated Union of Engineering Workers (now Unite the Union) provided training to most major employers across the country. Crucially, the colleges also worked with managers to redesign jobs and work organisation and so ensure employees' new skills were utilised in the workplace. Some unions, when prompted by the need to resist job losses, have also promoted alternative, more innovative and diversified business strategies.
How should Miliband embark on this ambitious agenda? As a first step, a new Vocational Fund could promote collaborative and experimental approaches by unions and employer associations to raise business performance and job quality in different sectors, occupations and locations, underpinned by the sort of patient finance provided by national, sectoral or regional banks. Over time, successful initiatives could be extended to act as guilds, with the power to design vocational qualifications, set training requirements, and provide finance and advice to support social and work innovation in their sectors. In some industries, particularly those such as care where high standards are vital to consumer wellbeing, being a member of these new vocational institutions could be compulsory.
The dearth of trade unions in the private sector should not distract from the fact that employees are crucial allies in a One Nation economy. Cooperative and mutual forms of ownership and business cultures that encourage workers to participate in decision-making are characterised by fairer pay, higher levels of trust and greater employee commitment to company success. Thus wider reforms to promote new democratic models of finance, governance and ownership are also required. In most other European countries, employees are represented on company boards of a certain size, and in the USA, employees have a 'Right to Buy' when the owners of a privately-owned company decide to sell the business.
Our biggest asset is the people of Britain and we need to construct an economy that is rooted in their creativity. If Miliband's One Nation economy can set Britain on this path, British workers may yet swim.
Tess Lanning is a Senior Research Fellow at IPPR
This piece forms part of Jon Cruddas's Guest Edit of LabourList
More from LabourList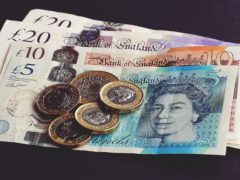 News
Labour has outlined a plan to reform the national minimum wage to ensure that it is in line…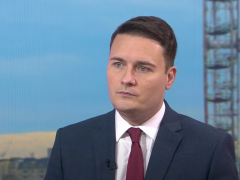 News
Wes Streeting has warned that many people will be "plunged into poverty" as a result of the rising…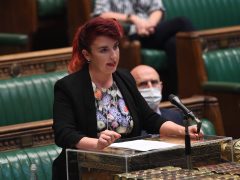 News
Louise Haigh has accused Grant Shapps of being "clueless" about how bad disruption is on Avanti West Coast…