Over the last thirty years, the boundaries between the state and the market have become increasingly blurred. Politicians have eagerly reached for the language and insights of markets in talking about how to reform the state: marketisation, consumer choice and private-sector efficiency.
Yet this has been a one-way street. Our economic leaders have not reciprocated with an interest in what the market can learn from principles of democratic accountability. On the contrary, Thatcherism's pursuit of greater economic efficiency concentrated power with those already at the top in the name of accelerated economic growth.
As a result, we now have a democratic deficit in our economy. How many people working for big companies feel like they are consulted on strategic decisions like pay, investment and takeovers? How many of us feel like there's any point in taking a complaint further when we've been palmed off with poor products or services? Who has the time to trawl through numerous tariffs, contracts and price promises when we're thinking about where to take our custom?
Arguing Labour should focus on something as lofty as economic democracy when we're barely out of recession might seem at best self-indulgent, and at worst barmy. Surely this is a distraction from the real challenge: getting us back to growth?
We should think again. The structural issues in the British economy that led us here have something in common: they were caused by too much power being concentrated at the top.
Take the meltdown that occurred in the banking industry. This had a lack of accountability at its heart: bankers taking huge risks with the cash in our bank accounts with few personal consequences if their bets didn't pay off.
Or the fact that levels of chief executive pay have soared while others have faced sluggish then stagnant wage growth. Globalisation, technological progress and the decline of trade unions in the private sector have reduced the power of employees, particularly those doing low-skill work – and ultimately fuelled the huge increases in personal debt that contributed to the crisis.
The short-termism that characterises our economy is rooted in our equity market, where asset-managers who represent our long-term pension interests chase annual results from trading shares, rather than long-term return by growing companies. But there's no way for us to get a better deal for our pensions by ensuring our savings are being used in the way they should – to encourage companies to invest rather than sit on cash.
The lesson is that markets don't deliver optimal outcomes regardless of where power sits. Just as it would be nonsensical to think of Singapore as a flourishing democracy, markets where most people are disempowered cannot be efficient and competitive. A poignant example is the case of Valdemar Venturer, a Downing Street cleaner whose conditions of employment worsened as a result of him asking for the living wage
This is not to suggest that there is an appetite amongst people to individually negotiate their pay, or to figure out the right way to vote in the boardroom, or to spend weeks fighting for redress. Nor should they: that would be as preposterous as saying democracy entails citizens getting a say how government spends every last penny. Of course it doesn't: that's why healthy democracies don't just need rules, they need institutions like political parties and the courts to generate accountability.
Our economy also needs institutions, which can collectivise people's employee, consumer and saver power, and act as trusted intermediaries to hold corporate power to account. Government rules and regulations will not alone prevent another financial crisis.
Trade unions will have an important role to play but they need to reinvent themselves as organisations that can support employee voice in a modern economy characterised by low-skill, low-paid service-sector jobs. Giving employees representation on company boards is important but it will achieve little unless it is accompanied by a revitalisation in workplace democracy, through employee associations supported in their work by modern trade unions.
Consumer cooperatives and associations could help people get better deals in uncompetitive markets. In Which's Big Switch, thousands of consumers got a better deal on energy by switching en masse, but collective buying is a relatively new phenomenon here. In countries like the Netherlands and Japan, consumer co-ops have long pursued better deals through collective buying in markets as diverse as energy, insurance, petrol and food. Consumer associations and cooperatives should also be given the power to bring collective class action suits on behalf of consumers against law-breaking companies.
When it comes to pensions, we need an opt-in pensions vehicle large enough to take a different approach to investing on the stock market. It could function as a trusted institution, like NS&I, where people know they can get a good deal to the benefit of the British economy. The perfect contender is the new National Employer Savings Trust but its potential to scale has been severely limited by the government in the face of industry lobbying.
We also need radical reform of the banking system. Separation of retail and investment banking will open up the market to new challengers and make space for credit unions and building societies that seek sustainable returns on people's savings through lending to growing businesses, rather than gambling our savings to generate huge bonuses for bankers.
The financial crisis showed that concentrations of power are just as bad for our economy as they are for our politics. Building and renewing the institutions we need to hold corporate power to account should be at the heart of Labour's agenda for economic renewal. It's part of the Labour tradition, and should be part of our future.
Sonia Sodha is a former senior policy adviser to Ed Miliband. She writes in a personal capacity.
This piece forms part of Jon Cruddas's Guest Edit of LabourList
More from LabourList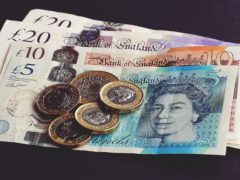 News
Labour has outlined a plan to reform the national minimum wage to ensure that it is in line…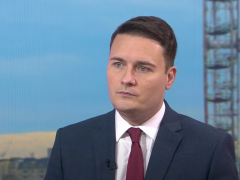 News
Wes Streeting has warned that many people will be "plunged into poverty" as a result of the rising…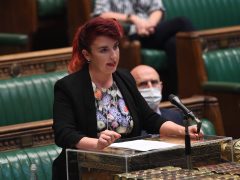 News
Louise Haigh has accused Grant Shapps of being "clueless" about how bad disruption is on Avanti West Coast…