02.00: Ladies and gentlemen, after four hours, that's a wrap. Three solid wins for Labour tonight, three swings to Labour. The only fly in the ointment is the low turnout, and the worrying rise of protest parties – but I'll return to that later this morning.
Goodnight everyone – and congratulations to Andy McDonald, Sarah Champion and Steve Reed. Thanks for sticking with us. See you again at the next by-election (which hopefully won't be too soon…)
01.46: Result in Croydon is as follows:
Steve Reed (Lab) 15,898 (64.71%, +8.69%)
Andy Stranack (C) 4,137 (16.84%, -7.28%)
Winston McKenzie (Ukip) 1,400 (5.70%, +3.97%)
Marisha Ray (LD) 860 (3.50%, -10.48%)
Shasha Islam Khan (Green) 855 (3.48%, +1.51%)
Lee Jasper (Respect) 707 (2.88%, +2.35%)
Stephen Hammond (CPA) 192 (0.78%)
Richard Edmonds (NF) 161 (0.66%)
Ben Stevenson (Comm) 119 (0.48%, +0.17%)
John Cartwright (Loony) 110 (0.45%)
Simon Lane (Nine eleven) 66 (0.27%)
Robin Smith (Young) 63 (0.26%)
Congratulations to Steve Reed, the new MP for Croydon North, and Labour's third new MP of the night. That's a hat-trick.
01.41: Labour got 64% of the vote in Croydon North. Bloody hell.
01.37: If we get the 10,000+ majority we're expecting in Croydon North, then it means there has been a swing to Labour in all three seats.
01.31: So the Lib Dems came 8th in Rotherham, behind the English Democrats. However, it gets worse for them. The English Democrat candidate in Rotherham used to be a Lib Dem.
01.30: Here's that Middlesbrough result –
Andy McDonald (Lab) 10,201 (60.48%, +14.60%)
Richard Elvin (UKIP) 1,990 (11.80%, +8.10%)
George Selmer (Lib Dems) 1,672 (9.91%, -10.00%)
Ben Houchen (Cons) 1,063 (6.30%, -12.48%)
Imdad Hussain (Peace) 1,060 (6.28%)
Peter Foreman (BNP) 328 (1.94%, -3.90%)
John Malcolm (TUSC) 277 (1.64%)
Mark Heslehurst (ND) 275 (1.63%)
01.26: I'm now getting Lib Dems gloating at me because they saved one deposit tonight. Well done Lib Dems. I'm sure you're all very proud…
01.23: In Middlesbrough, as in Rotherham, the Labour vote share has increased since 2010. UKIP second as expected, with the Lib Dems a remarkable third. Not bad for a minor party…
01.20: And as expected it's a win for Labour in Middlesbrough – congratulations to Andy McDonald, our second Labour winner of the night.
01.08: Apologies – the Lib Dems came EIGHTH in Rotherham.
01.06: The collapse of the coalition parties is significant, but I'm starting to wonder if there's more to this than meets the eyes. If, as we expect, UKIP also come second in Middlesbrough – does that mean UKIP could be the second (albeit a distant second) party in the North?
01.03: Looks like, for all of the bluster, Respect will follow up their 4th place in Rotherham with a 5th place (at best) in Croydon.
01.o0: The Lib Dems came SEVENTH in Rotherham, behind the English Democrats. The Tories were fifth. Ouch.
Sarah Champion (Lab) 9,866 (46.25%, +1.62%)
Jane Collins (UKIP) 4,648 (21.79%, +15.87%)
Marlene Guest (BNP) 1,804 (8.46%, -1.96%)
Yvonne Ridley (Respect) 1,778 (8.34%)
Simon Wilson (Cons) 1,157 (5.42%, -11.32%)
David Wildgoose (Eng Dem) 703 (3.30%)
Simon Copley (Ind) 582 (2.73%, -3.58%)
Michael Beckett (Lib Dems) 451 (2.11%, -13.87%)
Ralph Dyson (TUSC) 261 (1.22%)
Paul Dickson (Ind) 51 (0.24%)
Clint Bristow (ND) 29 (0.14%)
00.54: With a majority of over 5,000 – congratulations Sarah Champion, Labour's new MP for Rotherham.
00.52: Labour's majority down in Rotherham, but the vote share is up – from 44% to 46%.
00.50: Lib Dems got just 400 votes in Rotherham, I'm told…
00.46: In Rotherham, the result is imminent. Looks like a 4,000 Labour majority (which is good considering the circumstances) with UKIP 2nd, BNP 3rd, Respect 4th, and Tories 5th, according to Helen Pidd.
00.39: Certainly looking like Labour have well over 50% of the vote in Croydon North. That could be a majority of over 10,000. Blimey.
00.24: In fact, we hear that Lee Jasper and Respect will be losing their deposit too in Croydon North, in what is starting to look like a big win for Labour.
00.19: In Croydon North, the Greens are convinced that they've beaten Respect. Poor Lee Jasper, was all of that effort for 4th place?
00.12: We've had an update from a Labour source who says:
"We predict Middlesbrough and Croydon will be good Labour wins with 26% turnout. Rotherham is looking solid (34% turnout), with UKIP in second place. This is a very good set of results. The Lib Dems have performed disastrously in all three by-elections and could lose their deposits in all three. The Tories have seen a severe collapse to UKIP in Rotherham."
00.08: Sarah Champion will be at the Rotherham count within half an hour, I'm told.
00.02: The Tories have conceded in Croydon North. Hardly a shock…
23.43: Some predictions to liven things up:
As I said earlier, I expect the Lib Dems to lose their deposit in all three by-elections
UKIP will come second in Rotherham AND Middlesbrough
And the Tories may lose their deposit in Middlesbrough – as well as struggling to hit double figures in Rotherham
23.39: Just been chasing details on Middlesbrough. Labour's Andy McDonald about to arrive at the count, result within an hour. It's business time…
23.30: Seemingly the turnout in Middlesbrough and Croydon will be in the low twenties for both. Emphasis on low (maybe as low as 21%).
23.18: You know how we said that the Lib Dems could lose a few deposits today? Keep your eye on the Tory totals too – it wouldn't be a surprise to see them lose a deposit somewhere as well…
23.12: Although UKIP won't win a seat tonight (we don't think) I'd expect them to finish second in at least Rotherham, and perhaps elsewhere too. Which may give Cameron a headache tomorrow. That said, no party is going to look at such a low turnout and think "job done" I would hope…
23.07: Stop the front page! We have our first number of the night. Turnout in Rotherham is a low (but not earth shatteringly so) 33.89%. We may be getting towards the business end of the evening…
23.04: Right, so we're just over an hour into the liveblog, and it looks almost certain that Labour will win Middlesbrough and Croydon North, and now Rotherham looks like it's heading to Labour too. (Drums fingers on table…) I'm not complaining, but I was expecting tonight to be more dramatic than this.
Bring on the results…
23.00: According to the excellent Helen Pidd (who is becoming something of a by-election superstar for the Guardian), Nigel Farage is throwing in the towel for UKIP in Rotherham. She's just tweeted:
Just seen Nigel Farage at the Rotherham byelection count. Says: "labour will win – but not by much. UKIP a massive second. Tories nowhere"
22.51: Nigel Farage is tweeting that UKIP are in second place on postal votes. I won't get into electoral law here, but let's just say Farage probably shouldn't have tweeted that. However, since Labour ran a postal vote campaign, I'd imagine if Labour are ahead on postal votes that makes it far harder for UKIP to take the seat. And near impossible for Respect (who must be 3rd place or worse on postal votes).
22.46: An interesting suggestion arrives in my inbox – could the Lib Dems lose their deposit in all three by-elections today? In Corby they asked for twor ecounts to save their deposits. If they try that in all three tonight we could be up late…
22.39: Seemingly some people are  watching Question Time? I will have to be more entertaining to cut into their market share. Local BBC journo James Vincent has been saying that Labour people in Rotherham seem confident. That has eased my jitters, I remember from previous by-elections how reliable Vincent is. Incidentally he thinks the Rotherham count could be done by 2am.
I've checked this with some people in the know, and we may be in for an earlier night than expected – a high proportion of the votes in all three by-elections are postal votes, therefore they have already been verified and are ready to count.
22.32: Some top knowledge from Martin Tiedemann on Twitter who notes that:
"turnout will be affected by the addition of 15k electors in Croydon N on new register. Total electorate will be huge!"
22.25: With any by-election liveblog there's one bit of information that everyone wants – the time the results are called so they can go to bed. I'm no different, so here's when I understand we should expect the results:
Croydon: 1.30am
Middlesbrough: 2am
Rotherham: After 3am
 Get the coffee on…
22.16: Labour HQ evidently enjoy my by-election liveblogs as much as all of you do – a Labour source tells us:
"We're quietly confident on Middlesbrough and Croydon with turnout in the mid-twenties. Rotherham turnout is mid-thirties – the Labour vote is holding up but we don't know where the other votes are going."
That largely backs up what we've been hearing from elsewhere, but it's a decent indication of the party's thinking. As for Rotherham in particular, whether that's expectation management or not, I just became a little more concerned….
22.15: That said, I don't want people to think I'm predicting a loss in Rotherham. As things stand I think we'll squeak a win. But squeak might be the apt word.
22.12: And now for Rotherham. Friends, there's a reason I left this one until last. Although turnout is still low in this one, it's looking higher than either of the other two seats. With all of the controversy around the local council, the outgoing MP and the party selection, it's also the one I'm most worried about. That said, I understand the Labour vote is holding up well – the question is who are those who aren't voting Labour voting for? Rotherham is going to be close, I think. At least close enough to stay up for…
22.08: How's it looking in Croydon North? Pretty good actually. Plenty of activists (as you'd expect for a London by-election) and although turnout will be low (perhaps slightly higher than Middlesbrough) there should be a sizeable Labour majority. That said, Steve Reed will struggle to have a majority of 16,481, when that might be closer to the total vote! Still, I'd be astonished if Steve Reed wasn't also heading into the Commons enxt week as a newly minted MP.
22.04: Let's go around the seats one by one and see where we are shall we? We'll start with Middlesbrough where those on the ground seem confident that Andy McDonald will be elected as a Labour MP. No surprises there, though it'll be interesting to see who comes second and what turnout is like…it comes be little over 20%.
22.00: The polls have closed in Middlesbrough, Croydon and Rotherham. You know what that means? It's liveblogging time, of course. Three "safe" Labour seats. Three counts this evening, and, hopefully, three newly elected Labour MPs.
As a starter – familiarise yourselves with these numbers, which are the current Labour majorities in the three seats:
Croydon North – 16,481
Middlesbrough – 8,689
Rotherham – 10,462
More from LabourList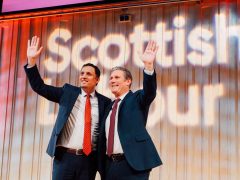 Daily email
Rutherglen: Will Labour win – and would it really signal Scottish revival? Starmer is hitting the campaign trail…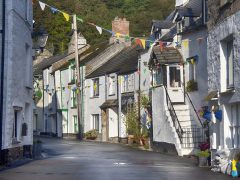 Comment
Labour has promised a 'Take Back Control Bill' in the first King's Speech. Aimed at England, it must…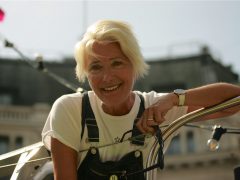 News
Almost 100 climate activists, experts and campaigners from around the world have written to Labour leader Keir Starmer,…